War With Russia Would Be Suicide for the U.S., Russian Senator Declares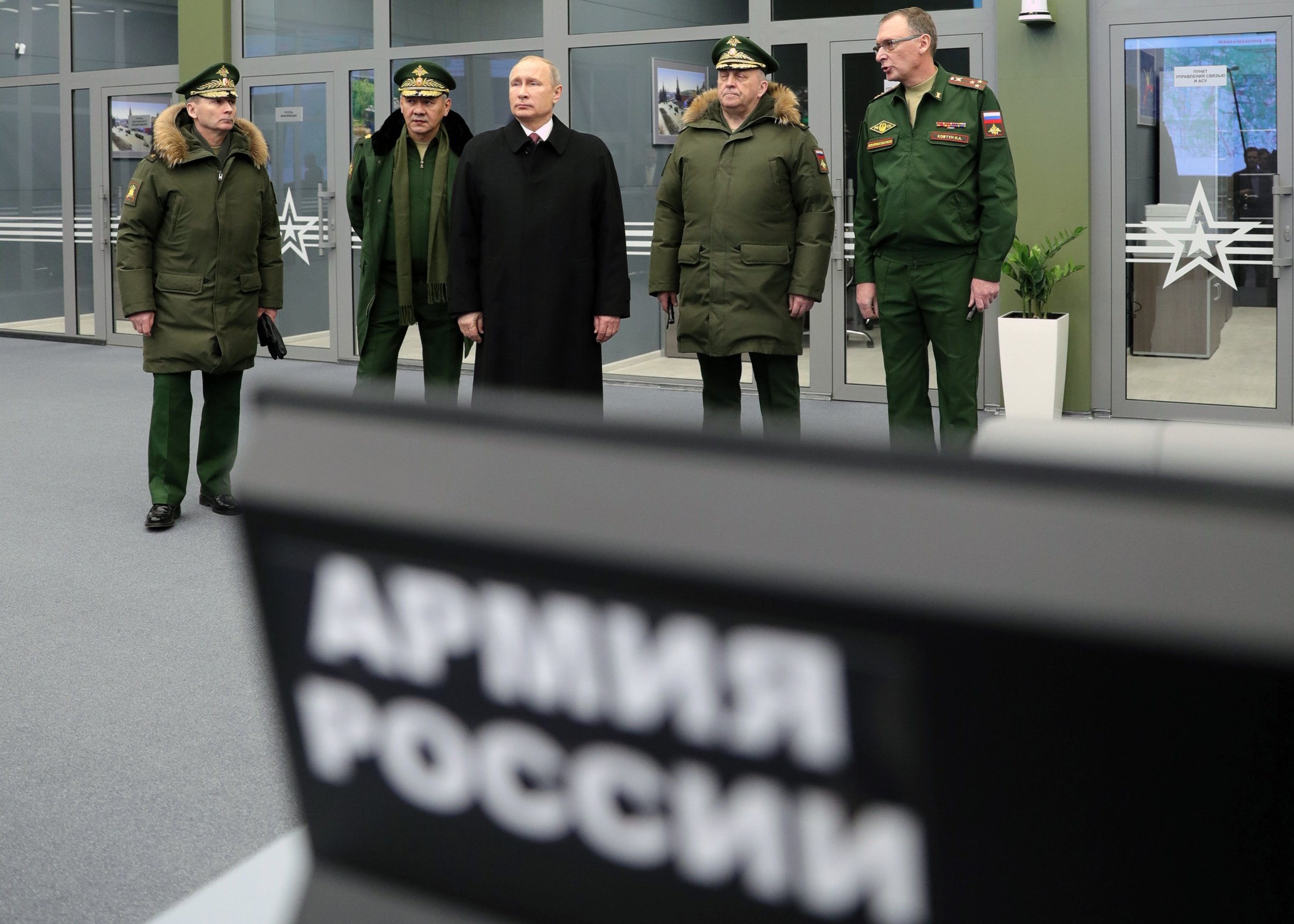 The relationship between Washington and Moscow has fallen to lows unseen since the end of the Cold War, but the head of the International Affairs Committee in Russia's Senate doesn't believe war is in the cards.
"I am confident that war with Russia is not in U.S. plans," Senator Konstantin Kosachev told the Russian Parliament's official newspaper, answering a question about trends in the upcoming year. "This would be suicide on their part."
In the absence of any diplomatic breakthrough on the mounting list of issues where the U.S. and Russia disagree, Moscow has issued repeated reminders of its military might and tested its preparedness for conflict. Russian officials have repeatedly touted its vast nuclear arsenal as a guarantee of its security from attack. Moscow has denied having any plans to declare war on the U.S. or any of its NATO allies, but trust between Russia and the West has been dramatically damaged by persistent Russian denials of wrongdoing in existing conflicts, often despite evidence.
Though President Donald Trump has come close to directly threatening the regime of North Korea with war, the U.S. leader has not hinted at any conflict with Russia. However, tensions remain in Europe, where Moscow has long complained that the increase of U.S. military allies and new NATO members near its own borders is tantamount to encroachment.
Related: British Royal Navy scrambles three times in a month to escort Russian warships
Beyond avoiding war with the U.S., Kosachev had few positive predictions about the course of Moscow and Washington's increasingly fraught relationship. "There is no cause for optimism on the topic of Russian-American relations for me," he said. The tone of his prognosis for the coming year was in strong contrast with the excitement among Russian lawmakers only a year ago, when Americans elected Donald Trump as their next president.
The former real-estate mogul sent some Russian parliamentarians into a frenzy with his win, having repeatedly promised to pursue a mending of ties with Russia. Although Trump continues his Kremlin-friendly rhetoric, he has made no major shifts of policy in Russia's favor, and his appointees have maintained critical lines on Russian actions.
However, the shadow of an investigation into alleged improper ties of Trump team members with Moscow during the election campaign looms large over the administration at present, worsened by the intelligence community's consensus that Russian hackers attempted to influence the result.
Russia has denied any involvement in this or any other foreign election, arguing that it is an attempt to vilify the Kremlin in the context of an otherwise domestic issue.
"The West's attitude to Russia will not change," Kosachev lamented. "Pressure and demonization of our country will continue in the new year with the same strength as it did in 2017."
Related: U.S. Navy destroyer arrives in Ukraine as sign of support in Russia rift
Kosachev also made no suggestion that Russia will change its own behavior, particularly in the theaters of war where the two countries' interests clash most violently—Ukraine and Syria. The closest that Moscow and Washington could come to blows in the coming year would be "unfortunate incidents" where forces clash abroad, the Russian senator predicted.
Russia's relationship with the West began its current nosedive with Moscow's annexation of Crimea from Ukraine in 2014, followed by the start of war in eastern Ukraine, where Russia backs anti-government rebels. Sanctions on Russian officials close to the Kremlin have mounted in the meantime, and since Trump entered office, U.S. lawmakers moved with near unanimous agreement in the summer to strip the president of the right of lifting them without their approval.