Watch: Donald Trump Could Call the 2020 Election 'Fake News' and 'Refuse to Leave' Office If He Loses, Says MSNBC Panelist
The possibility of President Donald Trump refusing to leave office should he lose the next election has been raised during an MSNBC discussion.
Panelists on Politics Nation were assessing the impact of Trump's denials regarding Russian interference on national security, which they said allowed disinformation campaigns to thrive on social media.
Read more: Trump Team ex-aide tells all about White House administration
In a segment on the network titled "Trump's Tower of Lies," Republican strategist Rick Tyler suggested the Constitution does provide the means to impeach the president, but said that would be determined by the Republicans, who may have a high tolerance of what Trump says.
"Even when the news is good, he lies... then he's got Rudy Giuliani," said Tyler, claiming Giuliani has gone from being "America's mayor to 'Rainman Rudy.'" Giuliani last week dismissed a report by BuzzFeed claiming Trump directed his former lawyer Michael Cohen to lie to Congress.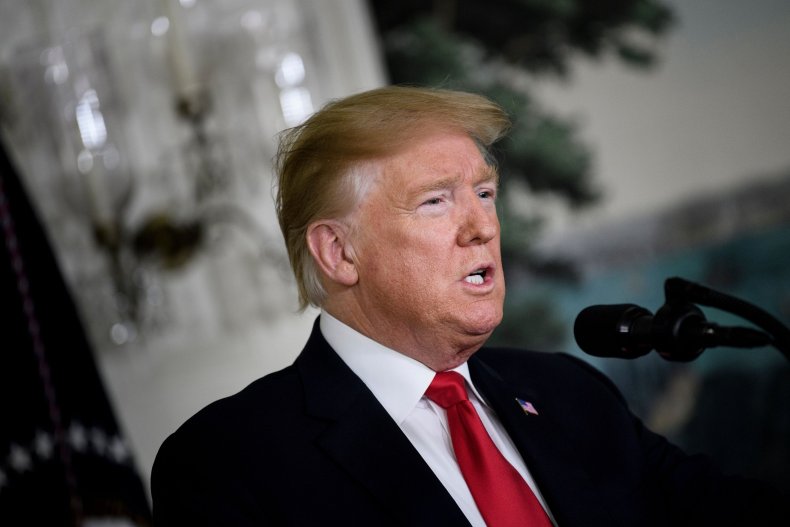 The former New York mayor said his client has not obstructed justice and that he would need to do something like threatening to break someone's legs or kidnap their children in order to be found guilty of such a charge.
A spokesman for special counsel Robert Mueller, who is investigating claims of Russian interference, said the report was inaccurate. BuzzFeed has stood by its story.
Host Al Sharpton raised how the claims of Russian interference were an erosion of voters' rights.
Fordham University Professor Christina Greer responded by saying that ever since the formation of the U.S. there have been people "working so hard" to keep voting away from millions of Americans.
"What makes 2016 so important is not that Russia interfered this one time and then walked away and not want to interfere again," Raw Story reported her as saying.
"We have another presidential election coming up in 2020. And if the votes don't go Donald Trump's way, he can say it's fake news and he doesn't want to leave," Greer warned.
"I mean, there are so many problematic entities, and…he's got this Russia Trump Tower Moscow deal going on. While the election is going on."
She said there were incentives for Russian President Vladimir Putin to want Trump in office in 2016 and that the sanctity of the Civil Rights Act, Voting Rights Act and the Immigration Act needed to be preserved.
"And what we're seeing is Donald Trump and Mitch McConnell and the Republican Party systematically trying to erode not just the voting rights act, but all three of those acts incongruence at the same time. And that's what makes this so dangerous," she said