Naked ATV rider leads police on bizarre 10-mile highway chase in Kansas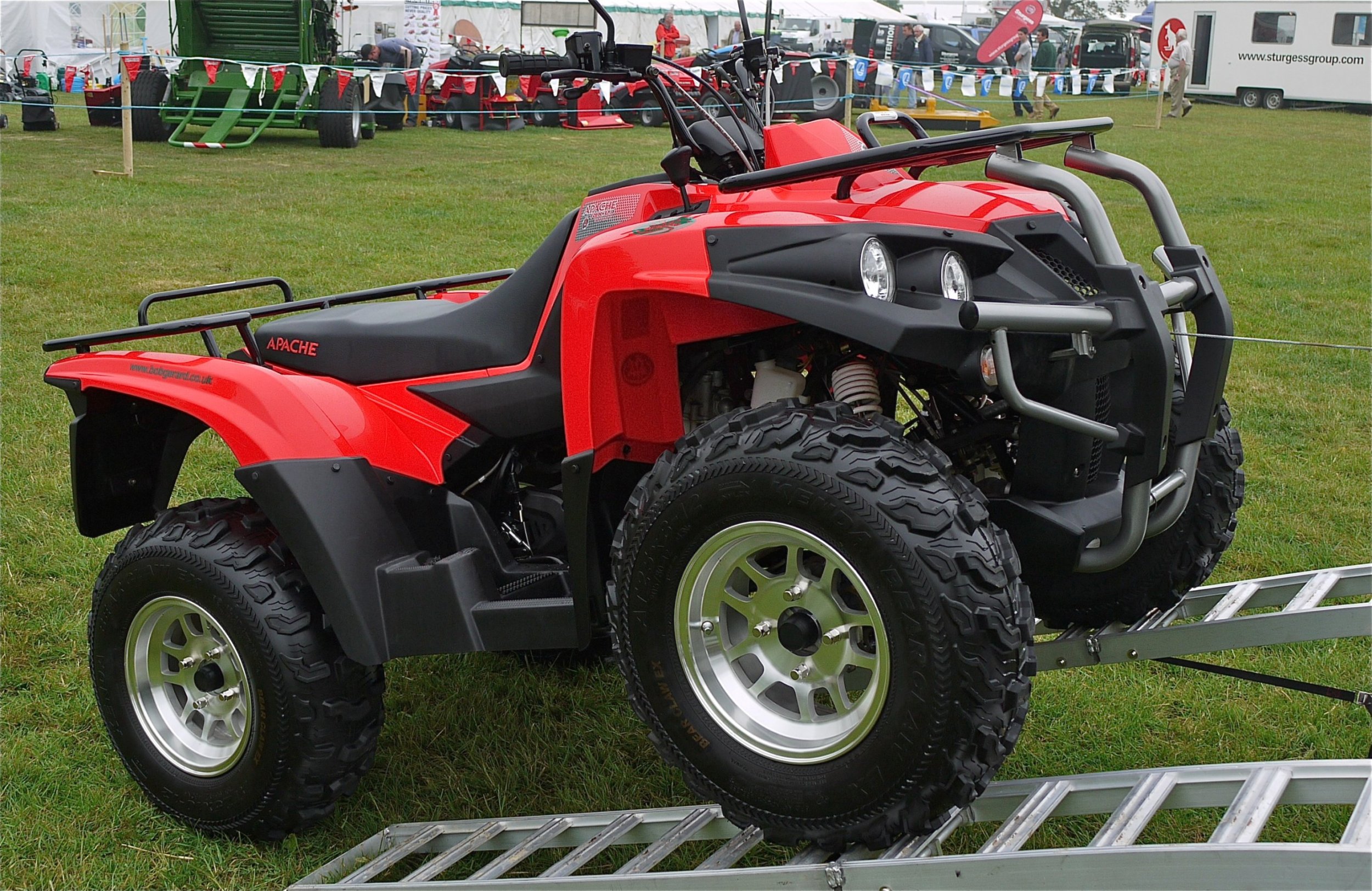 A naked man riding an ATV led Kansas City police on a car chase for over an hour on Sunday afternoon.
Leading police cars down the wrong side of the highway, the man weaved through oncoming traffic before being captured as he left the interstate, the Kansas City Star reported.
Police were first alerted by a report of a "suspicious party... a naked male" riding an ATV. He was suspected of being under the influence of drugs.
Newsweek subscription offers >
The man avoided police for a while in a field, before escaping by driving through a gap in a fence, leading police on a route toward the Kansas City Regional Police Academy.
From here, the man headed onto the highway, driving south in the northbound lanes. He drove along the highway shoulder and in the median, and at times into oncoming traffic, according to the Star.
The man was finally detained by police when he left the highway, around 10 miles from where he was first spotted.
Jess Fishell, who was also driving on the highway, told the Star that he saw a swarm of police cars coming up behind him, heading south. He then saw the naked rider coming up on the other side of the highway, also going south but in the northbound lanes.
Newsweek subscription offers >
Fishell filmed the bizarre scene as the ATV rider passed his car. In the video, he details the cross-department force assembled to catch the daredevil. "There are state troopers, KCPD, the [Clay County] sheriff's department and the helicopter's up," he said.
"Some cars really had to swerve to get out of his way," Fishell recalled.
"I was staring him down like, 'How are you so calm?'" Fishell told fox4kc.com. "It's 50 degrees, you're naked going highway speeds and calm as can be."
"He could've killed himself very easily," said Fishell. "I hope he gets whatever help he needs."
The local sheriff's office later posted a Twitter message explaining that the man had been taken into custody, and that no dangerous instruments were found on him.
"Thankfully, we don't see that every day," Captain Will Akin of the Clay County Sheriff's Office told ABC30 News. "It might be comical but think about all of the lives that were put in jeopardy because of this decision," he said.
Authorities are yet to provide the identity of the man or give any additional insight into his Sunday afternoon adventure.
Naked ATV rider leads police on bizarre 10-mile highway chase in Kansas | U.S.