New Army Minesweeper Can See Buried IEDs
The U.S. Army is developing a new kind of metal detector that allows soldiers to see buried bombs, the Army News Service has reported.
Current metal detectors use an audible notification to tell troops when they are sweeping over possible improvised explosive devices (IEDs); a staple of guerilla warfare that has dogged U.S. forces during the global War on Terror.
The new system uses "real-time spatial location tracking" to map out below-ground metal objects and sends the image to a handheld screen or heads-up display.
As the soldier sweeps, a colored map of the area is produced. When metal is present, the ground around it shows up bright orange, warning users of a potential threat. Soldiers can also see the shape and rough size of the object detected.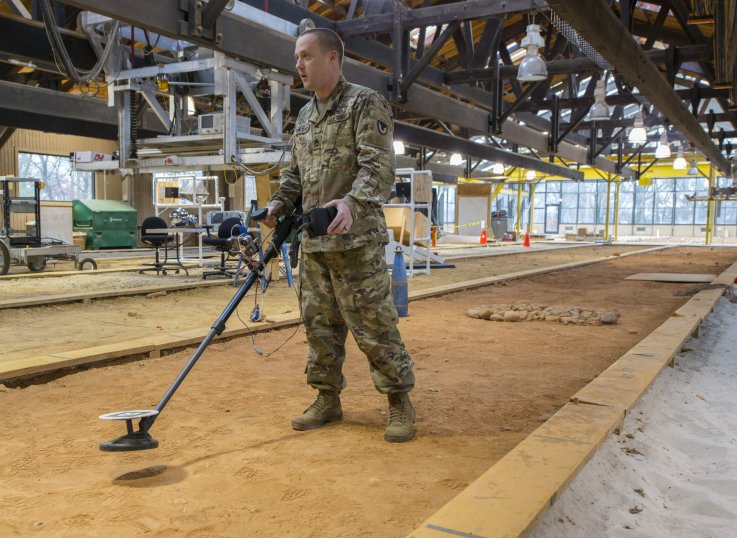 The Army believes the technology will keep soldiers safer and make them more accurate in identifying IEDs while conducting route clearance operations.
IEDs are still a potent threat to U.S. and local forces. In Afghanistan especially, IEDs remain the Taliban's weapon of choice. According to Foreign Policy, 3,043 people were killed or injured by IEDs in Afghanistan between the beginning of April and the end of June 2017.
Christopher Marshall, a scientist in the Army's electronics research, development and engineering center, believes the device "makes it easier to operate and it means a faster response."
It records where the soldier has swept and what, if anything, was found, while observers can watch sweeps in real time from elsewhere. Planting small flags or sticks over potential threats could soon be a thing of the past.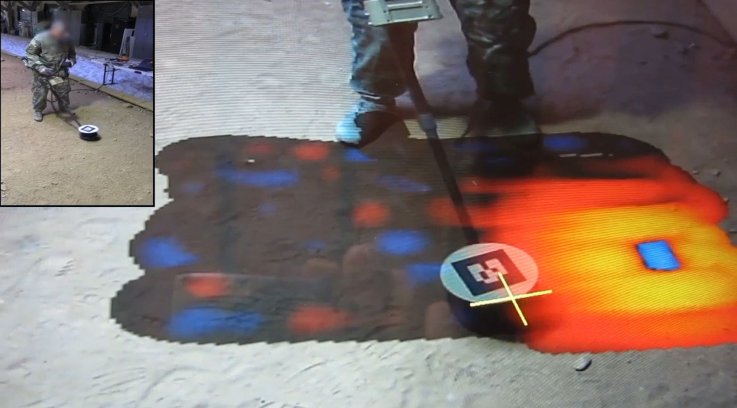 The minesweeper also records how the soldier is using it. If a soldier becomes erratic or is showing signs of fatigue, the metal detector will know. This would allow someone else to take their place, and make sure a threat isn't overlooked.
The technology is now being enhanced to give soldiers greater clarity into what metal objects are likely to pose a threat, and which are innocuous.
Robots and drones could also be fitted with the new equipment, allowing troops to sweep an area from a place of relative safety, such as a nearby vehicle.
"The idea is that we take these exact same technologies that we're maturing for the handheld dismounted operation and we put it there," Marshall said of the robots. "Now the soldier isn't even in the picture and it's much safer."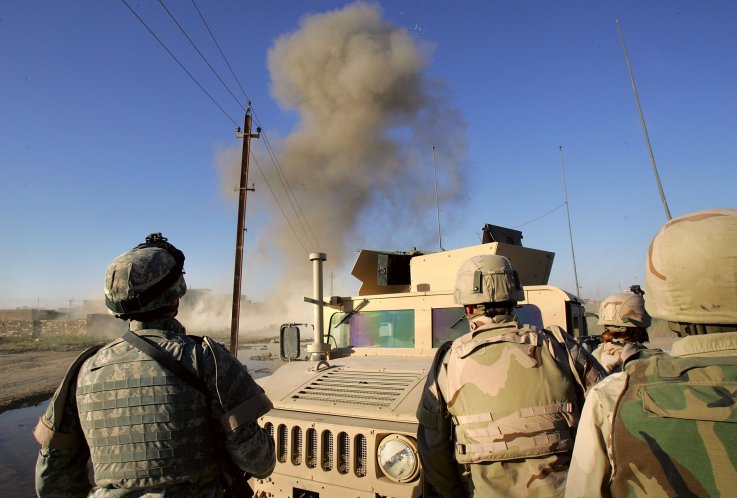 New Army Minesweeper Can See Buried IEDs | U.S.