Watch: The New 'Suicide Squad' Trailer is a Harley Quinn Highlight Reel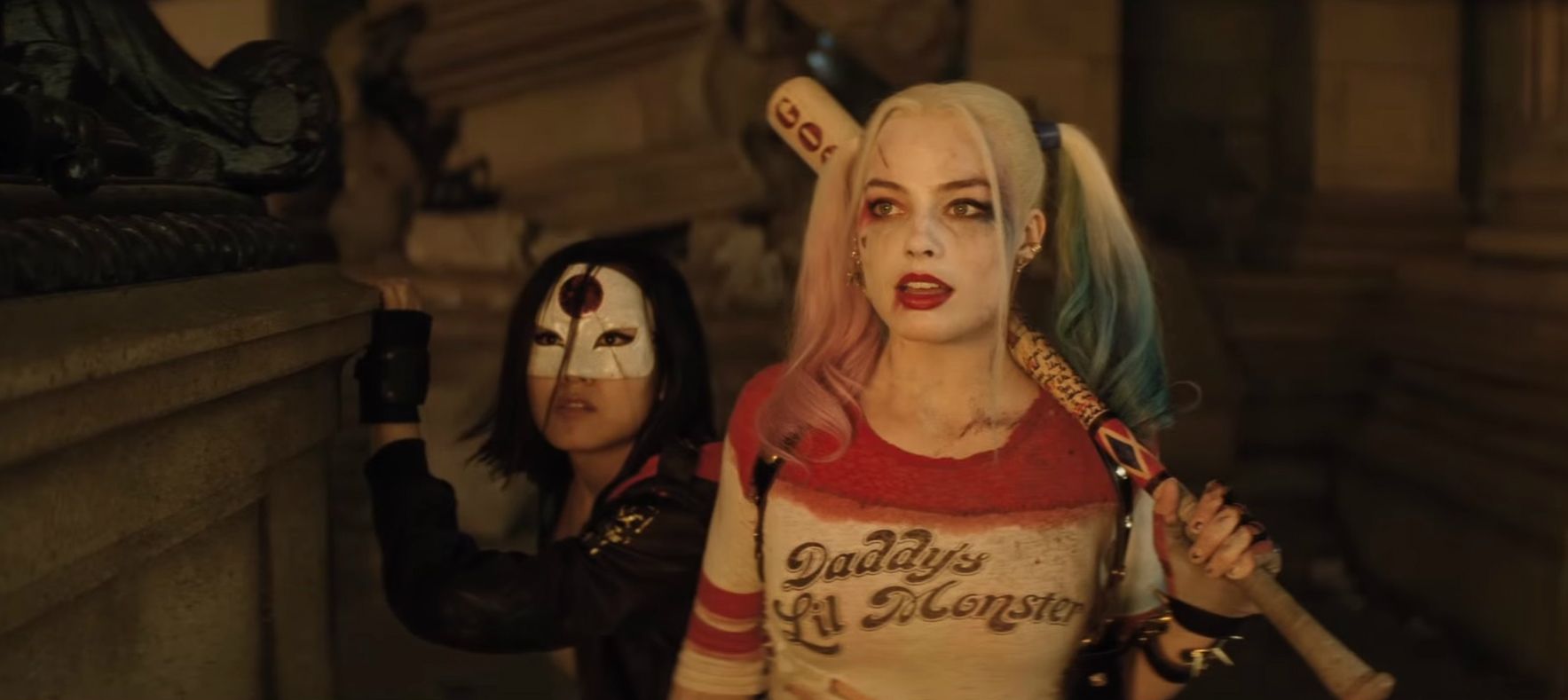 If there's one surefire way to win back fans' goodwill following the dismal reception to Batman v Superman: Dawn of Justice in March, Warner Bros. has found it with the latest trailer for its next effort, Suicide Squad.
Full of humor and plenty of Margot Robbie in what promises to be a scene-stealing turn as Harley Quinn, the difference between David Ayer's upcoming comic book movie and Zack Snyder's humorless Batman v Superman really is night and day.
The new trailer— released during Sunday's MTV Movie Awards— reveals more footage of Jared Leto's highly anticipated role as The Joker, while also doing a solid job at introducing us to the band of rogues—led by Will Smith as Deadshot—teamed together to form the Suicide Squad.
In the aftermath of the events of 2013's Man of Steel and Batman v Superman, the U.S. government is understandably worried about the destruction caused on Earth since the arrival of Henry Cavill's Superman. "What if Superman decided to fly down, rip off the White House and grab the president right out of the Oval office? Who would have stopped him?" asks a senator.
The premise of Suicide Squad ties nicely into the ongoing DC cinematic universe, then, as it seems the black-ops crew of reformed villains is banded together out of fear of Superman's powers.
Reports in March suggested Warner Bros. has plunged millions of dollars into reshoots for the new movie to add more humor, following poor reviews for Batman v Superman , which was devoid of any such lightness.
Actor Jai Courtney appeared to dispel that suggestion, though, telling Entertainment Tonight the cast is filming more action scenes. "I wouldn't say we're going back to make it funnier. There's some additional action stuff that we've been doing, which is really dope," he said.
Suicide Squad is out in August.