Watch: Peter Quill Meets His Dad in Latest 'Guardians of the Galaxy Vol. 2' Trailer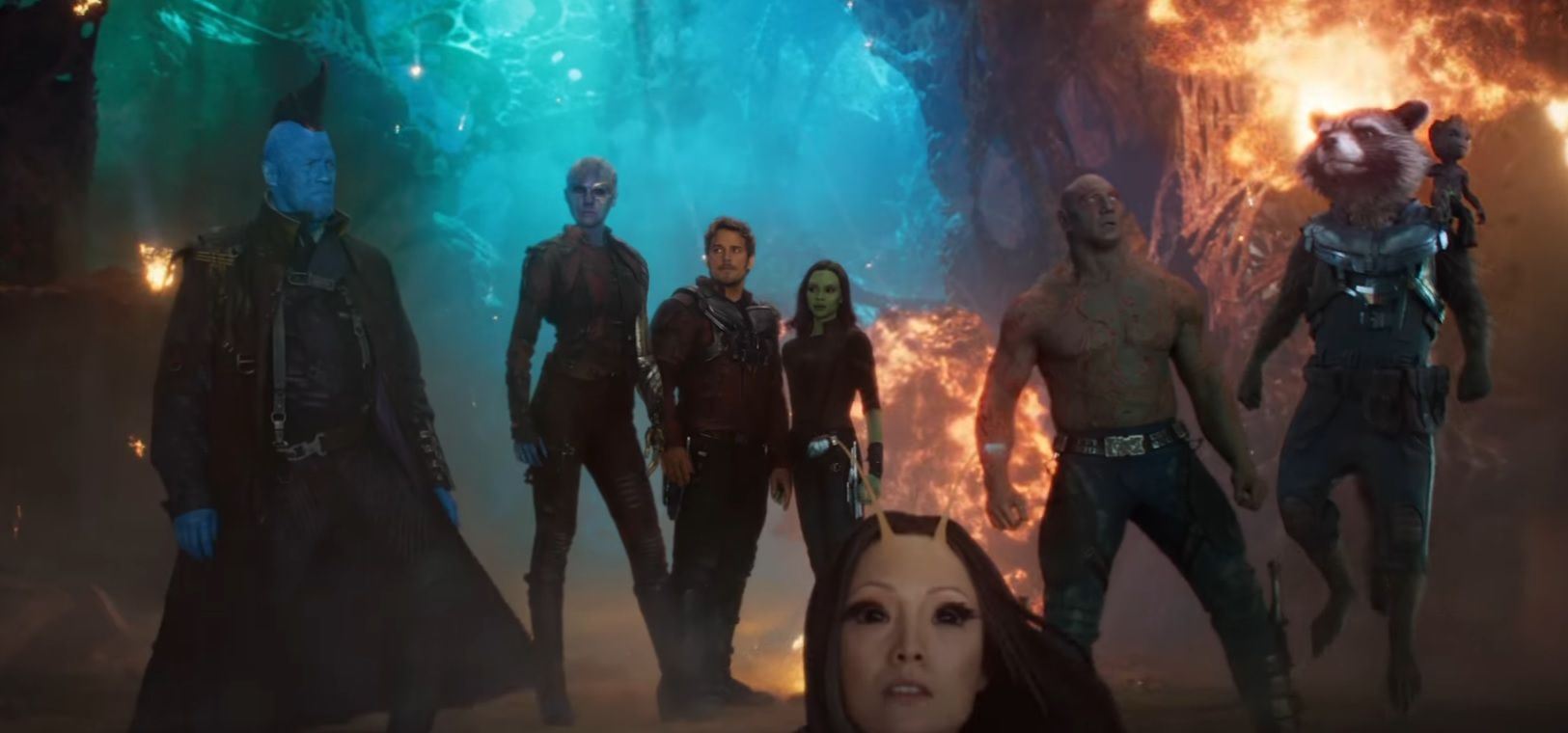 Guardians of the Galaxy Vol. 2 is staging a major family reunion this summer.
Marvel premiered a brand new trailer for the superhero adventure during Tuesday's episode of Jimmy Kimmel Live, teasing that franchise newcomer Kurt Russell's role in the movie will be Peter Quill's father.
The latest clip concludes with a tense staredown between Russell's character Ego the Living Planet—a sentient planet in human-form—and Chris Pratt's sarcastic hero.
Guardians of the Galaxy, released in 2014, laid the groundwork for Quill's exploring parenthood. In it, his human mother dies when he is a child and Quill is abducted by an alien spaceship commandeered by pirate Yondu. In the present day, Yondu reveals he was supposed to deliver the young Quill to his father all those years ago—but instead kept him to be part of his crew of scavengers.
Related: Ten Movies and Television Shows to Watch in 2017
The new trailer is further buoyed by director James Gunn's commitment to continuing the 1970s and 1980s-themed soundtrack from the first film. This time, the action is set to Fleetwood Mac's psychedelic "The Chain," lifted from their seminal Rumours album that turned 40 February. (John McVie's famous bass line at the three-minute mark is still spine-tingling.)
Even if Guardians Vol. 2 doesn't live up to the high bar set by the first one, the soundtrack is shaping up to be spectacular; the first trailer featured the euphoric "Fox on the Run" by Sweet.
Guardians of the Galaxy Vol. 2 begins global releases from April 25.