As the 20th anniversary of Princess Diana's death approaches on August 31, a new National Geographic documentary airing Monday will reveal her innermost thoughts during the tumultuous final years of her marriage to Prince Charles.
Diana: In Her Own Words is narrated entirely by the late Princess of Wales, using rare audio recordings Diana made in 1991.
Diana tape-recorded her thoughts about her marriage, her husband's affair with Camilla Parker-Bowles and her life in the royal family. She provided them to her friend Dr. James Colthurst to send to journalist Andrew Morton—providing material for his 1992 biography about her, Diana: Her True Story. The book caused a storm of controversy for the royal family, but Diana's direct involvement was not revealed until after her death in 1997.
In an exclusive clip from the Nat Geo documentary, Diana recalls how Charles admonished her for wearing a black dress to her first royal engagement before their marriage.
"I remember my first engagement so well. I remember being so excited, I got this black dress from the Emanuels," she said, referring to fashion designers David and Elizabeth Emanuel, who later designed her wedding dress.
"I thought it was OK, because girls my age wore this. I hadn't appreciated that I was now seen as a royal lady," Diana said. "I remember walking into my husband-to-be's study, and he said, 'You're not going in that, are you?'"
Charles reportedly said, "But it's black. Only people in mourning wear black."
Diana responded, "Yes, but I'm not part of your family yet."
The princess recalled on the tape: "Black, to me, was the smartest color you could have at the age of 19—it was a real grown-up dress."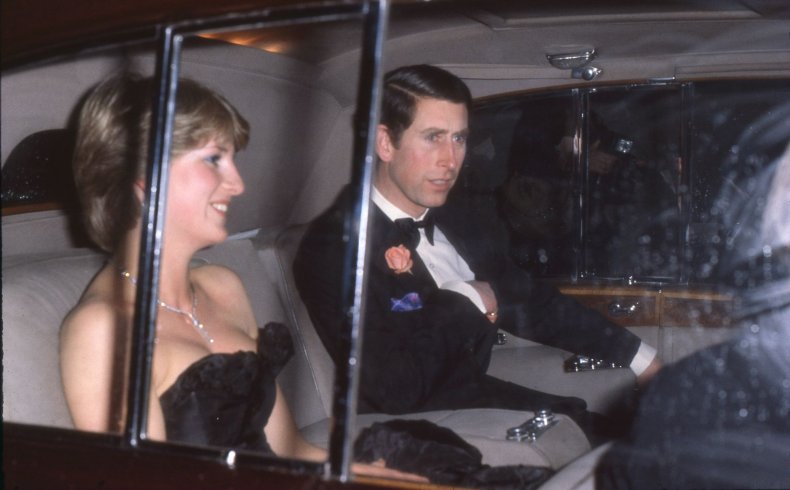 Diana also spoke about how nervous she was engaging in her first royal event.
"I didn't know if the handbag should be carried in your right hand or your left hand. Everything was all over the place. I was terrified," she said.
The Nat Geo documentary is not to be confused with the recent documentary of the same name that aired on the U.K.'s Channel 4 and featuring controversial video recordings of her conversations with voice coach Peter Settelen.
Royal supporters criticized Channel 4 for airing the tapes for the first time on U.K. television, fearing they would be hurtful to Diana's sons, Princes William and Harry. The tapes were aired once in the U.S., in 2004, by NBC.
Diana: In Her Own Words airs Monday night at 9 p.m. on National Geographic.