Watch: Rescue Teams Find Missing Plane Wreckage in Iranian Mountains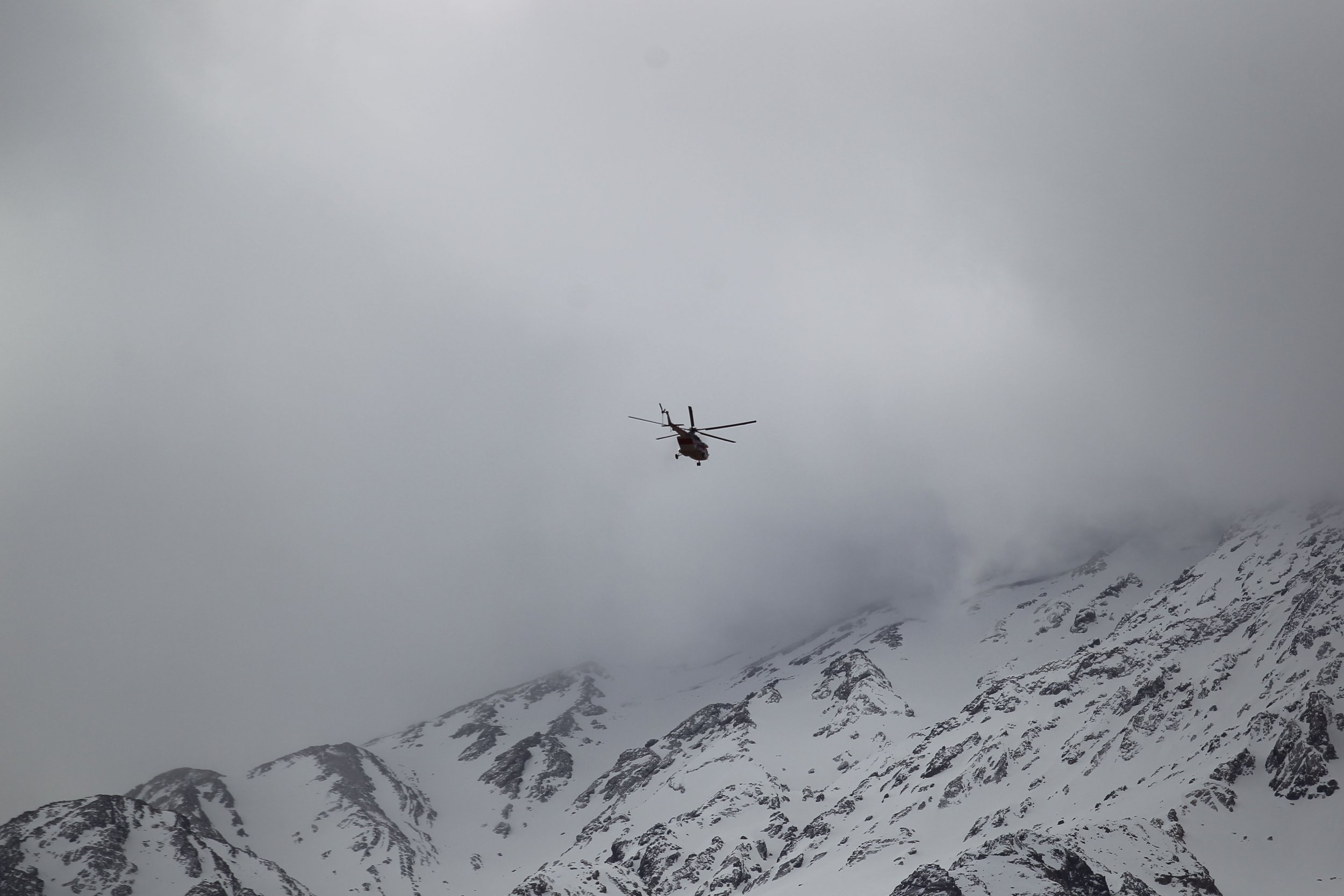 Iranian rescuers have located the wreckage of a passenger jet that crashed in mountainous terrain on Sunday.
The Aseman Airlines flight left from Iran's capital, Tehran, and was scheduled to land in the southwestern city of Yasuj, Iran, when it crashed over the Zagros Mountains with 65 passengers and crew aboard. There are expected to be no survivors, according to the BBC.
Heavy snow, fog and strong winds forced rescuers to call off the search on Sunday and grounded helicopters on Monday. As such, Iran's Revolutionary Guards—a powerful part of the country's armed forces—used military drones to find the wreckage before helicopters were deployed on Tuesday as conditions weather improved.
The crash site is now largely buried under snow. This, along with the plane's resting place on a mountainside, means that the recovery of bodies will be difficult. The commander and chief of the Iranian army has said that military equipment may be needed to access and recover the wreckage, the BBC said.
Related: Iran threatens to flatten Tel Aviv and kill Netanyahu if Israel attacks​
"Only parts of the airplane are visible, and the rest is deeply buried.... The rescue team have seen 30 bodies on the ground," an official from Iran's Red Crescent was quoted in Reuters.
The news agency also said that a rescue helicopter pilot told state television that the plane was located at an altitude of approximately 13,000 feet and that he had seen bodies scattered around the site. He said that the plane hit the top of a mountain before coming to rest some 100 feet below.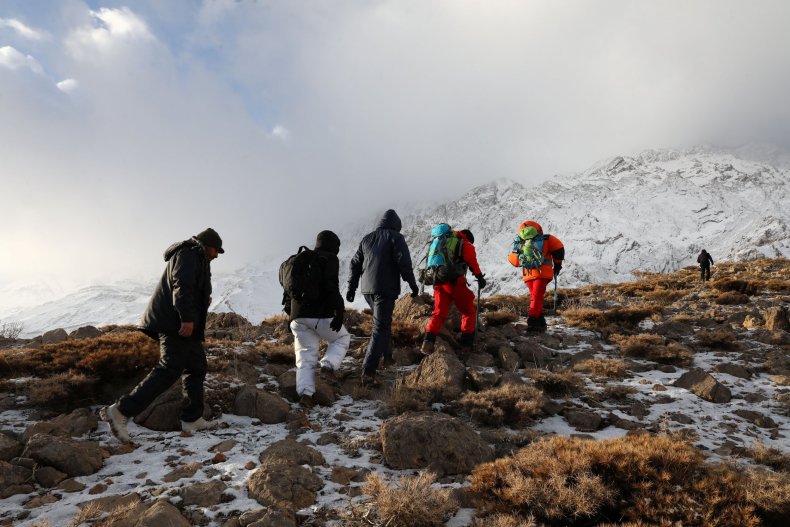 Authorities hope to recover the aircraft's black box data recorders to establish what caused the crash. The plane disappeared from radar about 50 minutes into flight, just 14 miles from its destination.
Iran has struggled to upgrade its aging aviation stock in the face of international sanctions imposed to end its nuclear program. Although the sanctions were lifted as part of its 2015 deal with the U.S. and its Western partners, many old planes are still taking to the air.
In just some of the more notable recent fatal accidents involving Iranian planes, 78 people died when a Boeing 727 crashed in northwest Iran in 2011, 168 when a Caspian Airlines Tupolev went down on its way to Armenia in 2009, and 276 when an Ilyushin-76 military flight crashed in 2003.
The ATR 72-500 twin-engine turboprop aircraft that crashed on Sunday was more than 24 years old, according to the Flight Safety Foundation's aviation-safety.net website. It had only been returned to service three months before the crash, after being kept in storage for six years.