West Virginia's Jim Justice Rebukes Other Governors Lifting Mask Mandates: 'For Crying Out Loud'
Republican West Virginia Governor Jim Justice reproached other GOP governors' decisions to lift their statewide mask mandates, during a Sunday appearance on CBS News' Face the Nation.
When asked by host Margaret Brennan about his opinion on other Republican governors deciding to lift statewide face mask mandates, Justice said: "I think that's ridiculous."
"Nobody likes a mask. But, for crying out loud, we could be a little more prudent for 30 more days or 45 more days or whatever it took for us to get on rock-solid ground."
He added: "That's the approach West Virginia is going to take, and that's the approach that I think it should take."
West Virginia has been doing well in terms of the state's battle with COVID-19 and vaccinations. According to the Centers for Disease Control and Prevention (CDC), the state has administered more COVID-19 vaccines per capita than any other U.S. state.
Texas Governor Greg Abbott and Mississippi Governor Tate Reeves, both Republicans, announced on Tuesday that they are lifting their statewide mask mandates. Abbott's executive order will end the mask mandate in the state and allow all businesses across Texas to open at 100 percent capacity effective on March 10. Reeves issued a similar executive order ending Mississippi's mask mandate on March 3.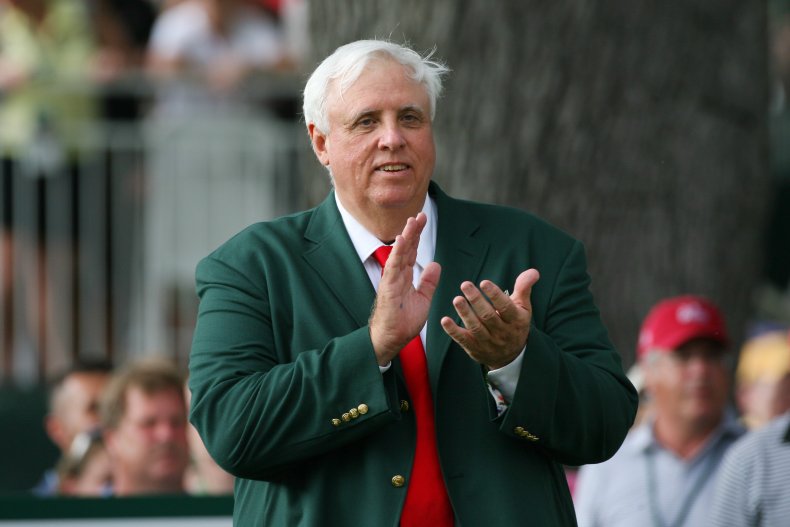 Republican Ohio Governor Mike DeWine shared Justice's point of view during a Sunday appearance on ABC News' This Week.
DeWine said he has "a great deal of respect for my colleagues in Texas and Mississippi," but added that "in Ohio, we can't give up the defense."
"We have found that these masks work exceedingly well," DeWine said, noting that when Ohio instated a mask mandate in July, the state reported a significant drop in COVID-19 cases.
Reeves has since defended his decision during his Sunday appearance on CNN's State of the Union, saying the levels of COVID-19 in Mississippi didn't warrant the safety measure to remain in place.
"The numbers don't justify government intervention at the levels we are seeing in other states," Reeves said.
"Unlike President Biden, who wants to insult Americans and insult Mississippians, I actually trust Mississippians to make good decisions," he continued, referring to President Joe Biden's comment last week that Reeves and other governors who lifted mask mandates were guilty of "Neanderthal thinking."
Cases of coronavirus in Mississippi have dropped in recent weeks following a second surge of infections that lasted from fall throughout the 2020 holiday session, according to data from The New York Times. Over the past week, there has been an average of 461 new COVID-19 cases each day, a 17 percent decrease compared to the two weeks prior.
Newsweek reached out to Justice's office, but didn't hear back in time for publication.