Trump White House Has a Daily Newsletter Featuring Positive Stories About the President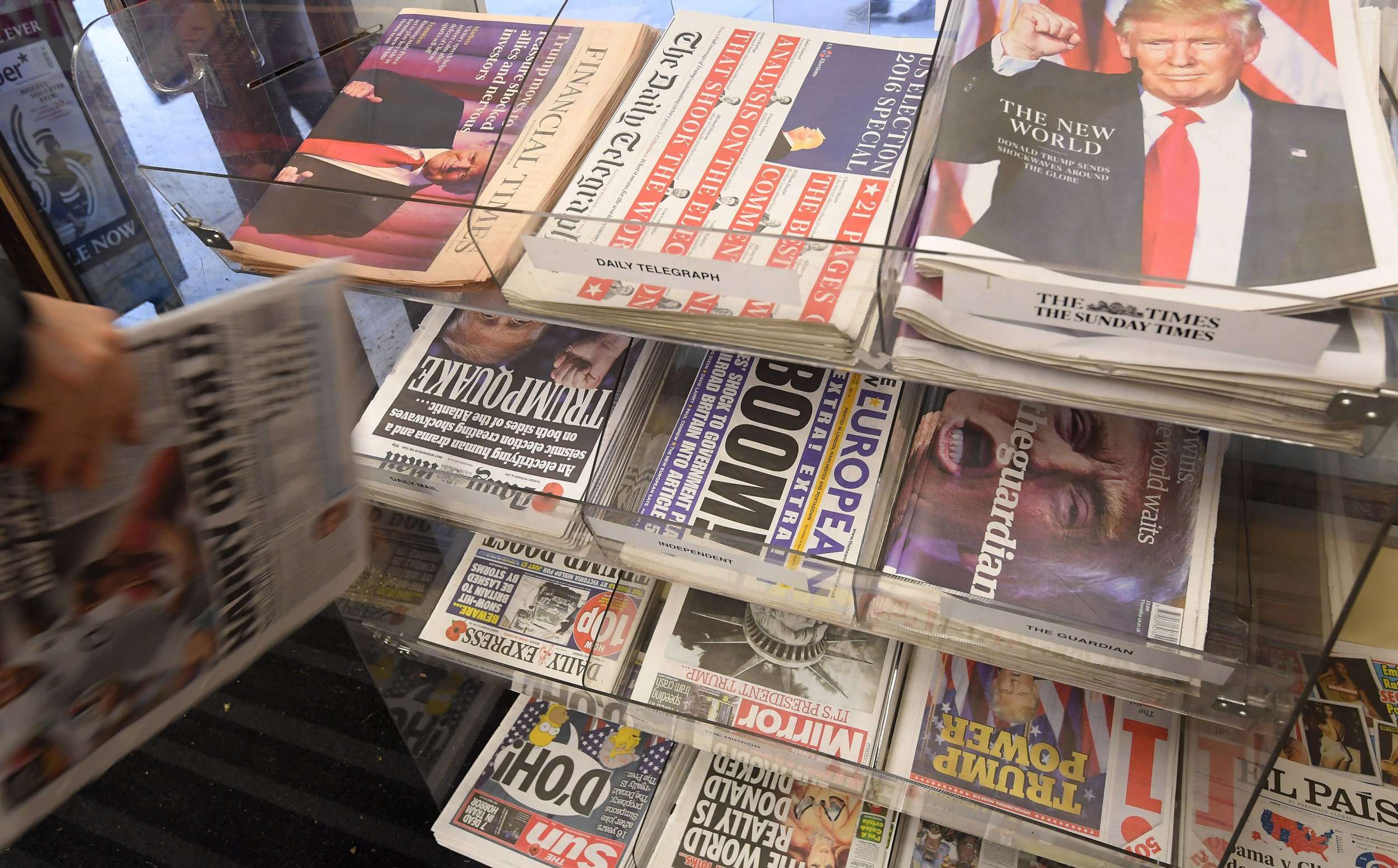 President Donald Trump's administration has launched a newsletter called "West Wing Reads" to share stories that staff members are reading about the 45th commander in chief and key issues in the country.
Related: NRA: Media in war against Trump
Previously, the White House's "1600 Daily" newsletter—a play on the iconic building's street address, 1600 Pennsylvania Avenue—gave Americans news, events and updates from Washington, D.C. Now, they have the chance to sign up for "West Wing Reads,"which so far has been casting in a favorable light many issues that media outlets might report as negatives for the administration.
"Each day," the newsletter says, "we round up the best stories the West Wing is reading and share them with you." The Wednesday edition featured stories from Breitbart News, National Review, The Wall Street Journal and The Hill.
Get your unlimited Newsweek trial >
"Avik Roy argues in Forbes that once the dust settles, the Senate healthcare bill will have 'far-reaching effects on American health care: for the better,'" read a portion of an excerpt from an earlier edition.
"In positive economic news, Fox Business reports on BMW's announcement that it will 'invest another $600 million in its South Carolina factory, a move that will add 1,000 jobs,'" read another.
"We focus on sharing stories and perspectives that may have been missed by the mainstream media. These types of articles were among the most popular parts of White House's '1600 Daily' newsletter, and we are excited to deliver this content in a dedicated email," a White House digital staffer told Politico.
Trump has appeared to be at war with the mainstream media since the campaign trail, using terms like "dishonest people" and "very fake news" to describe reporters and the media outlets that published their work. At a closed-door fundraiser on Wednesday night, Trump reportedly ripped into CNN, reacting to the news this week that three journalists are leaving the cable network after an article was retracted, according to Politico. During the election season, Trump often targeted CNN as the "Clinton News Network," alleging it covered only stories that favored his Democratic presidential opponent, Hillary Clinton.
Get your unlimited Newsweek trial >
In recent weeks, Trump's administration has faced a string of accusations, including that the president shared sensitive national security information with Russian officials and that his administration hired his now-former national security adviser, Michael Flynn, despite knowing he was under investigation.
Amid all the negative press, Trump earlier this month transformed a routine meeting with his Cabinet members into a sort of mood-boosting display of support. One by one, as reported by The New York Times, senior staff members praised Trump. Vice President Mike Pence, for example, called serving under him "the greatest privilege of my life," and Secretary of Labor Alexander Acosta said he was "privileged" and "deeply honored" to be part of administration.
Although he still has a loyal base of supporters, Trump's approval rating has been historically low for a sitting president. Most recently, it was recorded at just 36 percent, compared with 58 percent who disapproved, according to a Gallup Poll this week. The weighted average, according to FiveThirtyEight, is at 39.4 percent approval, with 55.2 percent opposing the 45th U.S. president.
Trump's focus on approval ratings often has gained media attention. At the National Prayer Breakfast in February, Trump opened his speech in an atypical way for a president: He boasted about his "tremendous success" hosting Celebrity Apprentice and joked about the terrible ratings earned by Arnold Schwarzenegger, his successor on the show. He even asked the audience gathered in the country's capital to pray for Schwarzenegger and his ratings.
"West Wing Reads" likely would have echoed that prayer.
Trump White House Has a Daily Newsletter Featuring Positive Stories About the President | U.S.