Who Is C in 'Westworld'? Aurora Perrineau Dishes on Mystery Character
Aurora Perrineau's C has been an enigma wrapped in a mystery since she was first introduced in Westworld season 4, but her origins and importance to the plot were finally revealed in the fourth episode.
The actor spoke to Newsweek about the surprise reveal, sharing what she thought of the big moment and how she enjoyed "surrendering to the madness" that is being part of the HBO drama.
Warning: This Article Contains Spoilers for Westworld Season 4 Episode 4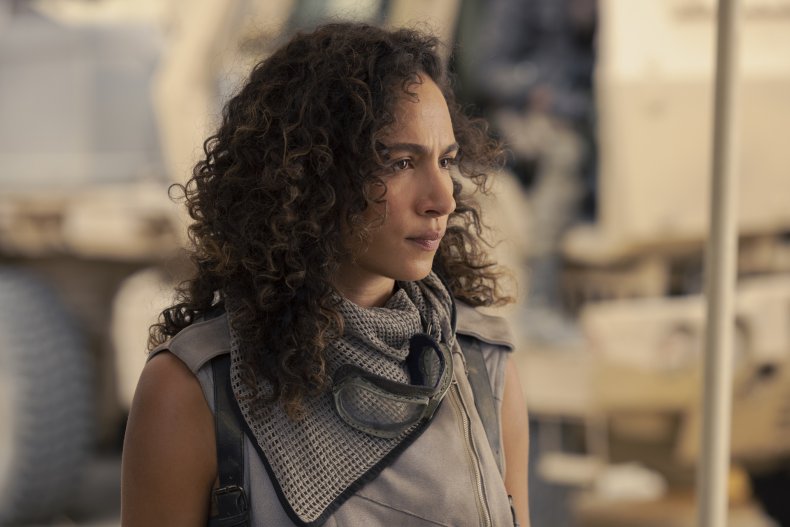 Who Is C in 'Westworld'? Aurora Perrineau Dishes on Mystery Character
In Westworld season 4's fourth episode it is revealed that Perrineau's C is actually Frankie, the daughter of Caleb Nichols (Aaron Paul) all grown up.
The reason why C's story is told in tandem with Caleb's own—not including the fact that it ensured fans never noticed the correlation between the two—was because Caleb is actually reliving events from 23 years ago. He is really in the same time period as his adult daughter, played by Perrineau.
Sharing how she felt about getting to be a relation of the Breaking Bad star's character, Perrineau joked with Newsweek: "I thought it was so cool. When I read that I was like, 'oh, okay, Jesse Pinkman is my dad. I'll take it.'"
Perrineau actually didn't know C's true identity until she turned to the page in the script that revealed it.
"I didn't know until I read episode four, which was a week or two before shooting, I believe," she said. "So I'd already shot, I think, the first episode that my character is on and then, yeah, I found out from reading it. It was so exciting. I was like, What a cool [moment], this job couldn't get any cooler and every time it gets cooler, and I think it also put, like, a big weight on like, 'Okay, this is what you're actually doing.'"
She added: "And it put a kind of a seriousness, that was already there, but, like, levelled the seriousness up and really gave me tools to be like, 'Okay, this is what I'm actually doing. This is what I'm here to do.' But, I thought it was so cool and what a cool way to end that [episode]."
Aurora Perrineau's Reaction to Learning C Is Caleb's Daughter Frankie
Because she was kept in the dark about C's true identity, Perrineau explained that she didn't speak much with show creators Lisa Joy and Jonathan Nolan to figure out how to dive deeper into her character.
"I think probably why is because they kept a lot of secrets from me, which was really fun. So, I didn't really have that kind of dialogue with them," Perrineau shared. "I think they really, truly knew who she was so it wasn't something that needed to really have that kind of discussion. It was just, like, every time I read a new script with her, I was like, 'whoa, this all makes sense.' It was very clear."
At first, reading the plot twist came as a shock to Perrineau.
"I'm someone who is very in my life, like, 'Oh, it's all good, everything's chill, it's fine.' So this did throw me a little bit. "I was definitely asking everyone under the sun what this meant, and [that] meant, and this meant, but it was kind of one of the things that once you just surrender to the madness you're like 'Oh, this is super fun,'" she said.
"It is because...every single thing you're doing has to be, like, the thing that you're doing, because you don't know what it's actually leading to. And, at the end of the day, you know it's gonna be leading something so f**king cool because it's just how they write the show," she continued.
"So it was...a different experience. It was really fun, it was fun to kind of not know what was going on and learn with everybody else."
Reflecting on how her past as Frankie might have shaped C, Perrineau went on: "You know, I think her past...has definitely led her to where she is now, which is in this kind of rebellion, and I think that that's all just due to her relationship with Caleb, and clearly how much she loved him.
"I don't know if I can say much more about her journey, but I think that all of that really does [add to her character], the story builds into shaping her into this woman who will do anything for what she believes in, because I think that's what Caleb would do."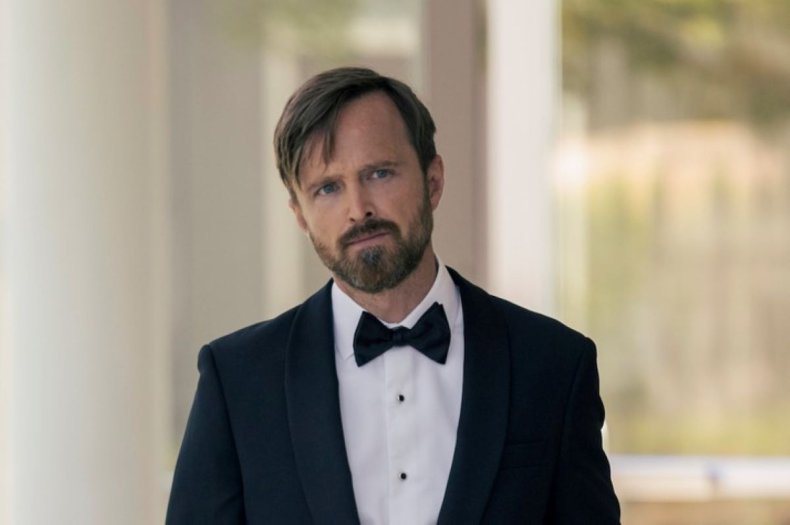 What's to Come for C, the Rebellion, Bernard and Stubbs in 'Westworld' Season 4
C is part of the rebellion alongside Daniel Wu's Jay and Morningstar Angeline's character, whose name has yet to be revealed. She comes into contact with hosts Bernard Lowe (Jeffrey Wright) and Ashley Stubbs (Luke Hemsworth) along the way.
Perrineau remained coy about details surrounding C and the rebellion, choosing instead to say: "I don't think I can share anything other than I absolutely love Daniel Wu and I think Morningstar Angeline is incredible, and I feel really lucky that I got to work with both of them. Me and Morningstar are still really good friends and I think that they're gonna have some fun stuff for you guys to see."
Speaking of Wu's martial arts skills, the actor went on: "I think you'll get to see both of us do some really fun stunt work, and it was amazing to watch him do that stuff as well, because you're definitely like, 'that is an action star, 100 percent.' He's, he's really cool, and he's funny and nice. And [Morningstar is] a great person to work with."
Working with Westworld mainstays Wright and Hemsworth seemed daunting at first for Perrineau, but it was thanks to their sense of humor that she was quickly able to dispel any concerns she had.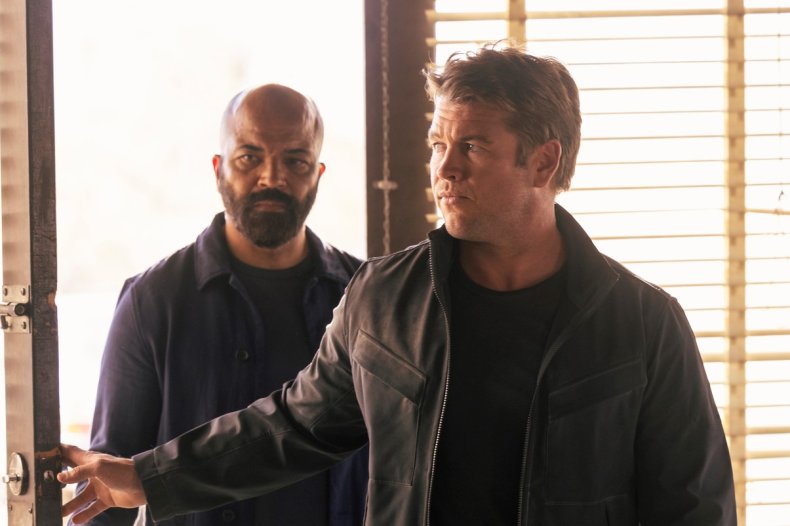 "It was amazing, it was one of those [things] that I was very intimidated [by] when I first got there, because I'm just like, everything is so big, and the set is so big, and the actors are amazing and [are] people you've looked up to forever, and so I was really nervous," she said.
"I was like, 'what if they think I'm horrible? What if they don't want to work with me?' And then it just became a thing of they kept making dad jokes, like just making me laugh. I was like, 'Oh, this is amazing, this is the best that you can feel.' They just really made me feel welcomed and took me under their wing and I really appreciated that."
Teasing what is to come for the characters, while also making sure to avoid giving away any spoilers, Perrineau simply said: "I don't think anyone's going to expect what's coming."
Westworld Season 4 airs Sundays at 9 p.m. ET on HBO. Episodes are available to stream on HBO Max.