WH Press Sec McEnany Says Trump 'Followed the Science,' Works Hard on COVID Response 'Behind the Scenes'
When asked on Wednesday about President Donald Trump's recent lack of public comments on the worsening COVID-19 pandemic, White House Press Secretary Kayleigh McEnany claimed that Trump has been working "behind the scenes" and that his previous actions demonstrate that he has "followed the science" on the virus.
"He's hard at work at this with the task force behind the scenes," McEnany said, touted Trump's advocation of reopening schools as proof that Trump has "followed the science", especially as more medical experts have supported reopening schools as well.
"The President's followed the science," McEnany said. "He's also kept in mind we have a constitution, and he will be unashamed and always advocating for the science in the best interest of the children of this country."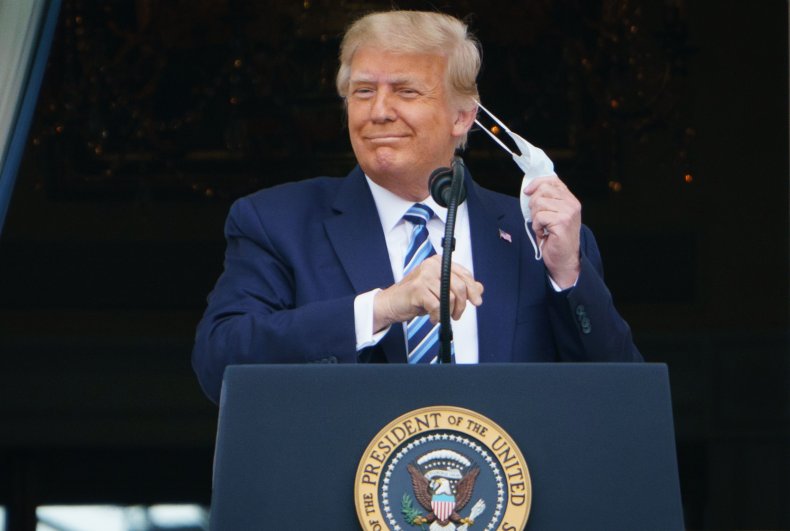 A November 14 Washington Post article claimed that Trump hadn't attended a meeting of the White House's coronavirus task force in five months nor taken steps to slow the virus' spread in the days following his national election loss to President-elect Joe Biden.
Responding to the article, White House spokeswoman Sarah A Matthews told Business Insider, "The President is regularly briefed about the coronavirus. The relevant information is brought to him on the big decisions, and then he moves forward in the way that's best for our country."
While Trump used to regularly appear as part of the daily coronavirus task force briefings in the pandemic's opening months, his appearances suddenly stopped after the April 23 briefing in which Trump publicly speculated whether injecting household disinfectants into the body might cure the virus. He later claimed his comment was merely a sarcastic ploy towards reporters done just to "to see what would happen."
During an October 24 campaign rally in Lumberton, North Carolina, Trump said, "That's all I hear about now. That's all I hear. Turn on television—'COVID, COVID, COVID, COVID, COVID, COVID. By the way, on November 4, you won't hear about it anymore." His comment suggested that Democrats and the media were discussing the pandemic just to hurt his re-election chances.
Medical professionals have also disagreed that Trump has always "followed the science" on COVID-19. Trump has repeatedly asserted that the virus would just disappear one day and has continually downplayed the virus' lethality, calling it no worse than he flu, even as new cases and deaths dramatically outpaced any previous flu season, killing more Americans than have died in five modern U.S. military conflicts.
Even senior White House adviser Jared Kushner described Trump's relationship to the medical community as adversarial.
In July, four former directors of the U.S. Centers for Disease Control and Prevention (CDC) accused Trump of "subverting scientific expertise" and "unnecessarily putting lives at risk." In a Washington Post op-ed, they wrote, "No president ever politicized [the CDC's] science the way Trump has."
On October 26, Trump said that doctors overreport COVID-19 deaths for financial gain. However, Ashish K. Jha, dean of the Brown University School of Public Health, called Trump's claim "Facebook junk." Many other doctors and medical associations said doctors would face criminal charges and potentially lose their licenses if they inflated case numbers.
In early October, The New England Journal of Medicine published its first-ever editorial in the publication's over-200-year history stating that Trump had "failed ... a test of leadership" in his response to the ongoing COVID-19 pandemic.
Newsweek reached out to the White House for comment.