WH Press Secretary Calls Cuomo Sexual Harassment Allegations 'Serious' and 'Hard to Read'
White House Press Secretary Jen Psaki called the accusations of sexual harassment against New York Governor Andrew Cuomo "serious," saying the women should be heard and an independent review should move forward.
Cuomo, a Democrat, is facing significant criticism and scrutiny after two former staffers came forward alleging the governor sexually harassed them. Lindsey Boylan, who served as deputy secretary for economic development and a special adviser in the Cuomo administration from 2015 to 2018, first came out publicly with allegations against the governor back in December.
Additionally, Charlotte Bennett, a former executive assistant and health policy adviser under Cuomo, came forward in an interview with The New York Times published Saturday with allegations that the governor pushed her to discuss her sex life and asked if she ever had sex with older men.
"President Biden has been consistent that he believes every woman should be heard, should be treated with respect and with dignity. Charlotte should be treated with respect and dignity. So should Lindsey," Psaki said when asked about the reports during an interview with CNN on Sunday. "There should be an independent review looking into these allegations, and that's certainly something [Biden] supports and we believe should move forward as quickly as possible."
Paski added that Biden believes women who come forward should "be able to tell their story." Reiterating that there should be an independent review, the White House official said the allegations are "serious." She said "it was hard to read that story as a woman," referring to the article in the Times outlining Bennett's allegations against the governor.
Newsweek reached out to Cuomo's press office for comment, but did not immediately receive a response.
Cuomo told the Times in a Saturday statement that he had already called for a review of the allegations. The governor has denied the allegations put forward by Boylan, with a spokesperson saying they are "quite simply false." In regards to Bennett's allegations, the governor said he "never made advances" toward her and did not "intend to act in any way that was inappropriate."
The governor has also appointed former federal Judge Barbara Jones to conduct an internal review of the accusations. But many New York lawmakers have called for an independent investigation, with some calling for the governor to resign.
"While a truly independent investigation may uncover more evidence or instances of abuse, the existing details are sufficient for me to form my conclusion. As a New Yorker, a legislator, Chair of the Senate Ethics and Internal Governance Committee, and a survivor of sexual abuse, I am calling for Governor Cuomo to resign, New York State Senator Alessandra Biaggi said in a Saturday statement.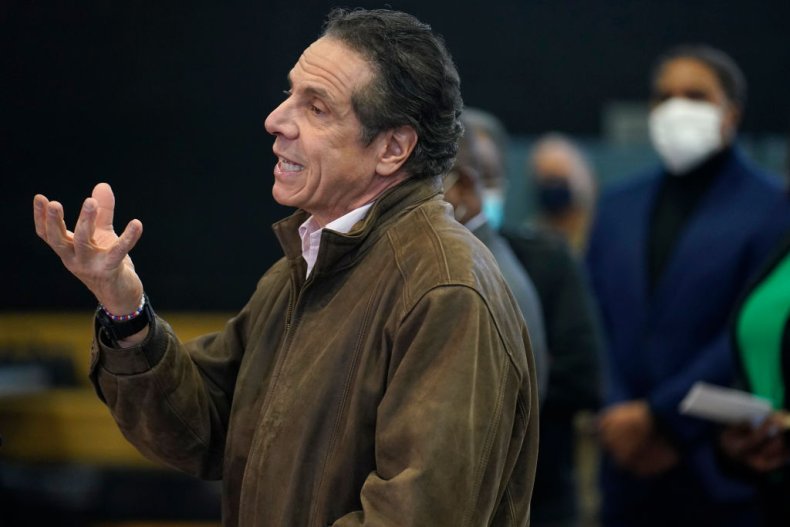 Representative Alexandria Ocasio-Cortez, a New York Democrat, called for an independent review in a Sunday tweet. The progressive congresswoman argued that the review announced by Cuomo's office would not be adequate.
"Lindsey Boylan and Charlotte Bennett's detailed accounts of sexual harassment by Gov. Cuomo are extremely serious and painful to read. There must be an independent investigation - not one led by an individual selected by the Governor, but by the office of the Attorney General," Ocasio-Cortez said.