What Arnold Schwarzenegger Said About Caitlyn Jenner's Governor Bid
Arnold Schwarzenegger has said he believes anyone who stands is in with a shot of becoming the next governor of California because people in the state are so "dissatisfied" with Gov. Gavin Newsom.
The actor and former governor shared his thoughts on Caitlyn Jenner's bid to replace Newsom on Jimmy Kimmel Live! on Monday.
"Anyone has a chance because the people are dissatisfied with what's going on here in California," the Terminator star said.
Jenner, a former Olympic athlete and reality television personality who is a long-time Republican, is seeking to oust Newsom, a Democrat, in a recall election.
Schwarzenegger, who was governor of California from 2003 to 2011, said: "The key thing about all of this is it doesn't matter if it's Caitlyn or anyone else—to have a clear vision of where you want to go, what are the kind of changes you want to make and why are you qualified to become governor.
"That's what you have to convince the people. All the other stuff is all nonsense because the press will attack you no matter who you are. They attacked me but then, in the end, I won so that was the main thing."
Schwarzenegger, 73, took office under similar circumstances when he stood as a Republican candidate to replace a Democratic governor, Gray Davis, in a recall election.
The former bodybuilder said the new governor would have to make a commitment to "straighten out all the mess we're in right now."
The GOP challengers to replace Newsom also include businessman John Cox, former San Diego mayor Kevin Faulconer and former Rep. Doug Ose.
As of Monday, the campaign to recall the governor has reached the 1,495,709 signatures needed to trigger the election.
However, according to a poll of 1,174 likely voters conducted in mid-March by the Public Policy Institute of California, only 40 percent of Californians support recalling Newsom. For the governor to be ousted, a majority would have to vote for the measure in the election.
A spokesperson for Newsom has described the recall campaign as a Republican "scheme," according to CBS News13 Sacramento.
The move was "a transparently partisan attempt to install a Trump supporter as governor of a state that elected Newsom and rejected Trump in historic landslides," the spokesperson added.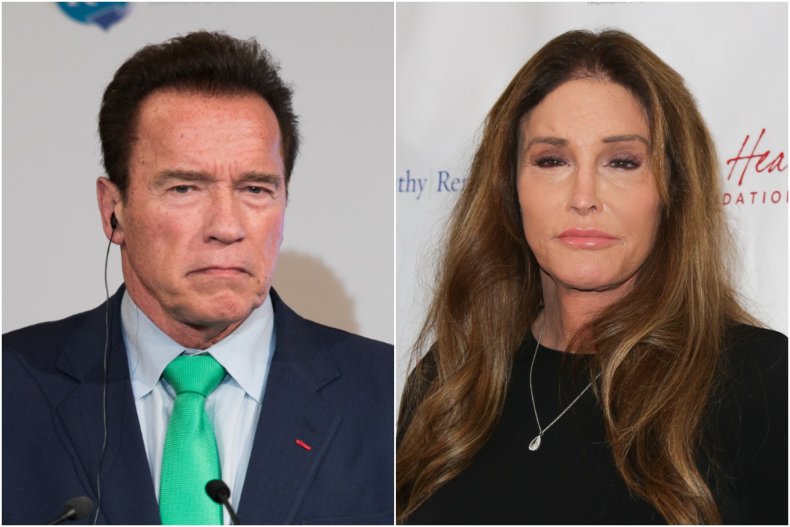 Jenner has previously expressed support for Donald Trump, but changed her opinion of the former president over his stance on federal guidelines allowing transgender students to use their chosen bathrooms.
Announcing her campaign last Friday, Jenner said: "Sacramento needs an honest leader with a clear vision."
She added: "This will be a campaign of solutions, providing a roadmap back to prosperity to turn this state around and finally clean up the damage Newsom has done to this state.
"Californians want better and deserve better from their governor. For too long, career politicians have over-promised and under-delivered. We need a leader with the vision and the resolve to see it through."
Newsweek has contacted Newsom's office for comment.