What Channing Tatum Said About Dave Chappelle As More People Wade In On Controversy
Channing Tatum has raised eyebrows online for weighing in on the controversy involving Dave Chappelle and the transgender community.
The actor appeared to support the comedian who's recent Netflix special The Closer has been accused of mocking trans people.
Chappelle's comedy special, his last following a big money deal with Netflix, has faced a backlash from the LGBTQ+ community with the special being called "troubling and unfunny by some.
However, Chappelle has remained undeterred and has publicly said "If this is what being canceled is like, I love it."
Tatum shared his two cents on the subject on his Instagram Stories on Sunday October 18, 2021.
What Did Channing Tatum Say About Dave Chappelle?
In a single Instagram Story, Tatum shared a video of Chappelle talking onstage and offered his own commentary on the piece alongside it.
Acknowledging that he's going out on a limb by discussing Chappelle, Tatum wrote: "I understand that Dave is a very dangerous person to talk about at the moment. I understand and hate that he has hurt so many people with the things he has said."
He continued "Any human can hurt someone (usually cause they're hurt) but any human can heal and heal others just the same. This little piece healed me back in the day. I can't forget that."
The "little piece" Tatum is referring to is a link to a video posted by D.L. Hughley who titled the video "#SundayService courtesy of my brother Dave Chappelle."
It features Chappelle speaking on stage at the Kennedy Center while accepting the prestigious Mark Twain Prize for American Humor in 2019.
In the clip he says, "I was a soft kid. I was sensitive, I'd cry easy and I would be scared to fistfight. My mother used to tell me this thing, 'son, sometimes you have to be a lion so you can be the lamb you really are.'"
At this point the camera cut to his mother who mouthed along with him word for word. Chappelle continues, "I talk this s**t like a lion. I'm not afraid of any of you. When it comes word to word, I will gab with the best of them, just so I can chill and be me.
"And that's why I love my art form, because I understand every practitioner of it. Whether I agree with them or not, I know where they're coming from. They want to be heard. They've got something to say. There's something they noticed. They just want to be understood. I loved this genre. It saved my life," Chappelle said.
After sharing the video, Tatum finished his point by saying, "This does not excuse anything hurtful tho to be clear."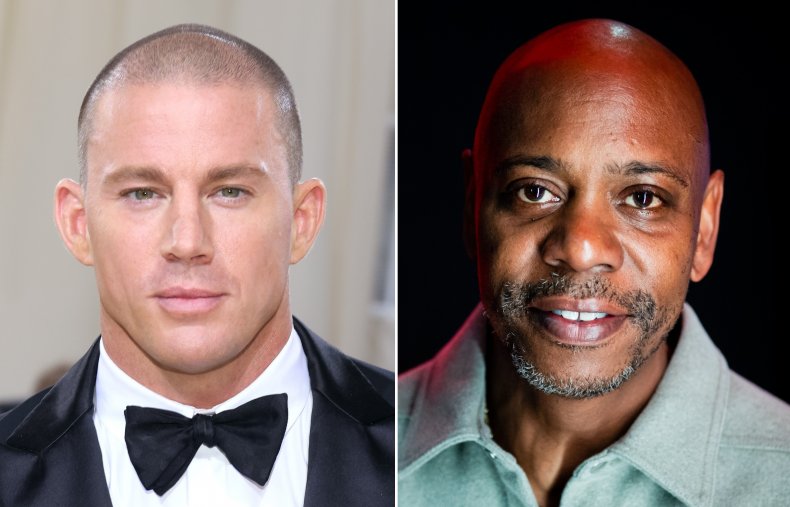 Who Else Has Commented on Dave Chappelle?
Chappelle's comments in The Closer have had wide-ranging repercussions including a walk-out of transgender employees at Netflix, as well as high-profile talent disavowing the streaming service.
The showrunner of the hit Netflix show Dear White People, Jaclyn Moore has said she's boycotting the streaming platform for "promoting and profiting from dangerous transphobic content."
Comedian Hannah Gadsby, who had her successful comedy special Nanette stream on Netflix in 2018, targeted her anger at the Netflix CEO Ted Sarandos.
After Sarandos used Gadsby as an example of diverse content on Netflix, Gadsby said in Instagram, "I have to deal with even more of the hate and anger that Dave Chappelle's fans like to unleash on me every time Dave gets 20 million dollars to process his emotionally stunted partial world view."
She continued "F**k you and your amoral algorithm cult... I do s***s with more backbone than you."