What Happens to Casey White Now? Alabama Fugitive Could Face New Charges
The manhunt for escaped Alabama capital murder suspect Casey White came to an end late on Monday, nearly two weeks after corrections officer Vicky White was suspected of helping him flee from prison.
Casey White, 38, currently remains in police custody after he was hospitalized for minor injuries following a high-speed car chase that ended up with the pair's car crashing in Evansville, Indiana. He could now face new charges after escaping prison.
Authorities said Vicky White, 56, died at a local hospital on Monday after shooting herself as the pair were captured. A single gun was found at the scene.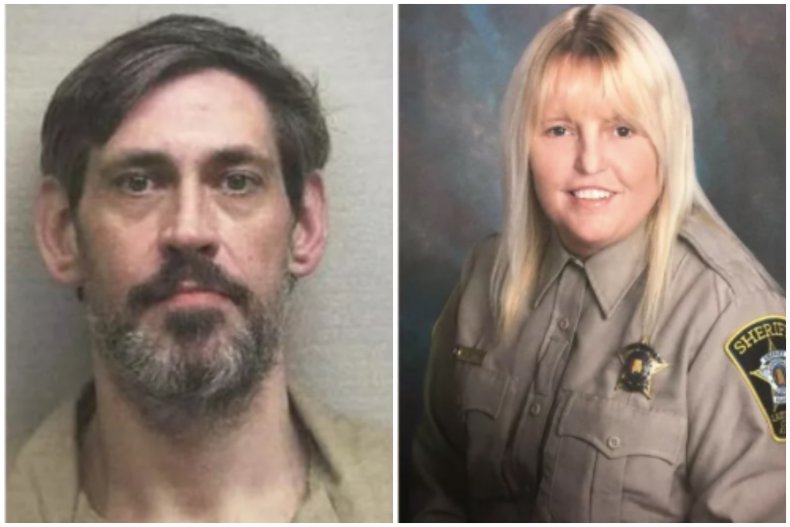 The pair vanished from a Lauderdale County prison on April 29, and were believed to have been romantically involved.
The manhunt took authorities through three states. Lauderdale County Sheriff Rick Singleton told reporters during a press briefing late Monday that the escape was "well planned and calculated."
"A lot of preparation went into this, they had cash, vehicles, they had everything they needed to pull this off," he said.
"I knew we would catch them it was just a matter of time. What was so challenging about this escape was that most escapes, from a county jail especially, are not planned, they are sort of just spontaneous," Singleton said.
What Will Happen to Casey White Now?
Prior to his escape, Casey White was awaiting trial in a capital murder case. He was charged in the stabbing of a 58-year-old woman, Connie Ridgeway, during a 2015 burglary.
He was already serving a 75-year prison sentence for a number of violent crimes that took place in 2015—including a home invasion, vehicle theft and a police chase—when he allegedly confessed to the murder of Ridgeway in 2020, according to police. He later pleaded not guilty by reason of insanity. If convicted, he could face the death penalty.
White also allegedly threatened in 2015 to kill his ex-girlfriend and her sister if he were to be released from prison, according to the Marshals Service.
Casey White is likely to face new charges for his escape from the jail in Lauderdale County.
Under Alabama law, a person commits the crime of escape in the first degree if they escape or attempt to escape custody after being convicted of a felony.
Escape in the first degree is a Class B felony, which can land a prison sentence of two to 20 years.
Singleton told reporters that he "is never going to see the light of day again."
"We got a dangerous man off the street today," Singleton said, adding that the 38-year-old will be brought back to Alabama.
"He will be in a cell by himself," Singleton said. "He will stay in handcuffs and shackles while he's in that cell and if he wants to sue me for violating his civil rights, so be it. He's not getting out of this jail again. I'll assure you that."
The Marshals Service was offering up to $10,000 for information leading to the capture of Casey White and $5,000 for information leading to the capture of Vicky White.
"This has ended a very long, stressful, challenging week and a half," Singleton added.
An autopsy for Vicky White is scheduled for Tuesday.
Newsweek has contacted the Lauderdale County Sheriff's Office for comment.