What Is Hobbit Day? 'Lord of the Rings' Fans Celebrate Bilbo, Frodo, More
Hobbits are one of the most remarkable races in J.R.R. Tolkien's Middle Earth, and it's only right that they should get a day to commemorate them.
The small but mighty, big-footed creatures are some of the most prominent characters in Lord of the Rings and The Hobbit. They became a fan favorite for their loyalty, their adventurous and often mischievous spirit, and their quaint homes with lots and lots of food.
September 22 is National Hobbit Day, a day that both celebrates the birthdays of Bilbo and Frodo Baggins and recognizes Tolkien's most lovable and heroic Shire-folk.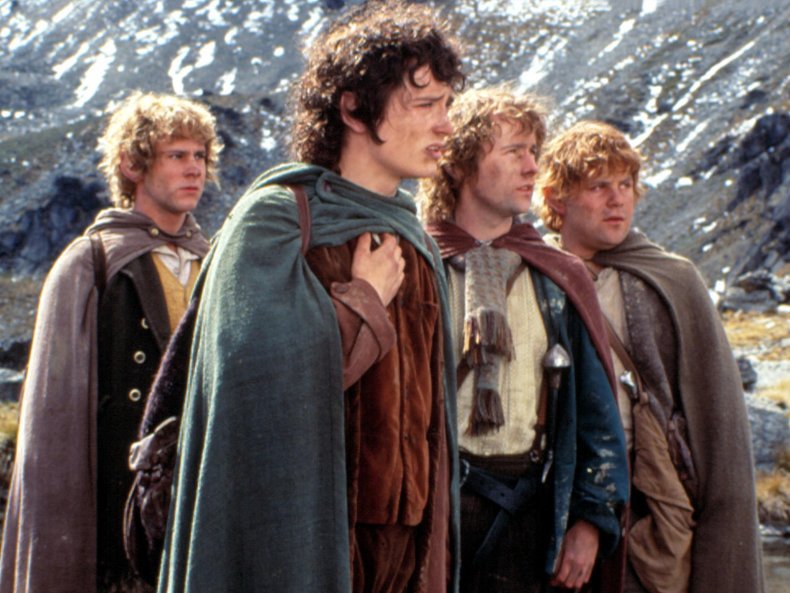 It also is celebrated the day after the anniversary of Tolkien's novel, The Hobbit, or There and Back Again debuted. This year the book, originally published in 1937, celebrates 85 years.
The American Tolkien Society established Hobbit Day in 1978, deeming the entire week "Tolkien Week."
Though Hobbits are only three-feet-six-inches tall, they prove to be some of the bravest and most legendary creatures in Tolkien's works, defeating gold-hoarding dragons and destroying the One Ring to save all of Middle Earth. Even Gandalf the Grey had a soft spot for them, saying, "Hobbits are amazing creatures. You can learn all there is to know about their ways in a month, and yet after a hundred years, they can still surprise you."
Many fans online celebrated Hobbit Day on Thursday, some posting pictures of their favorite Hobbits or sharing quotes, and Barnes & Noble encouraged people to read some of Tolkien's classics to commemorate.
If you are looking for ways to celebrate Hobbit Day, here are a few suggestions that could help you honor the Hobbits best:
Throw a Party
In Lord of the Rings: The Fellowship of the Ring, the movie begins with the giant party celebrating Bilbo Baggins' 111th birthday. Invite some of your friends over for dancing, fireworks, and lots of ale, and later, you can put on the ring and slip out the door when no one is looking.
Have a Feast
If there's one thing Hobbits are good at, it's eating. While Hobbits eat as many as six meals a day, your Hobbit Day festivities can be all about food, if that's what you'd like. A good meal and some lively conversation are enough to make even the grumpiest of Hobbits happy, so consider doing the same, and go have a second breakfast.
Read by the Fire and Take a Nap
While Hobbits are adventurous and brave and helpful, they also can be very reluctant to leave their homes. They value their comforts, taking great stock in their cozy little Hobbit holes, and perhaps you should too. While facing the great wild world on a perilous adventure is something the Bagginses became adept in, there was also nothing like snuggling up by the fire with a good read and appreciating all the comforts of home.
However you choose to celebrate Hobbit Day, it is a good day to remember the words of Lady Galadriel: "Even the smallest person can change the course of the future," and raise a glass to all the Bagginses and Boffins, Tooks and Brandybucks!