What Is Legionnaires' Disease? The Deadly Pathogen That Hit Disneyland Also Lurks in Office Buildings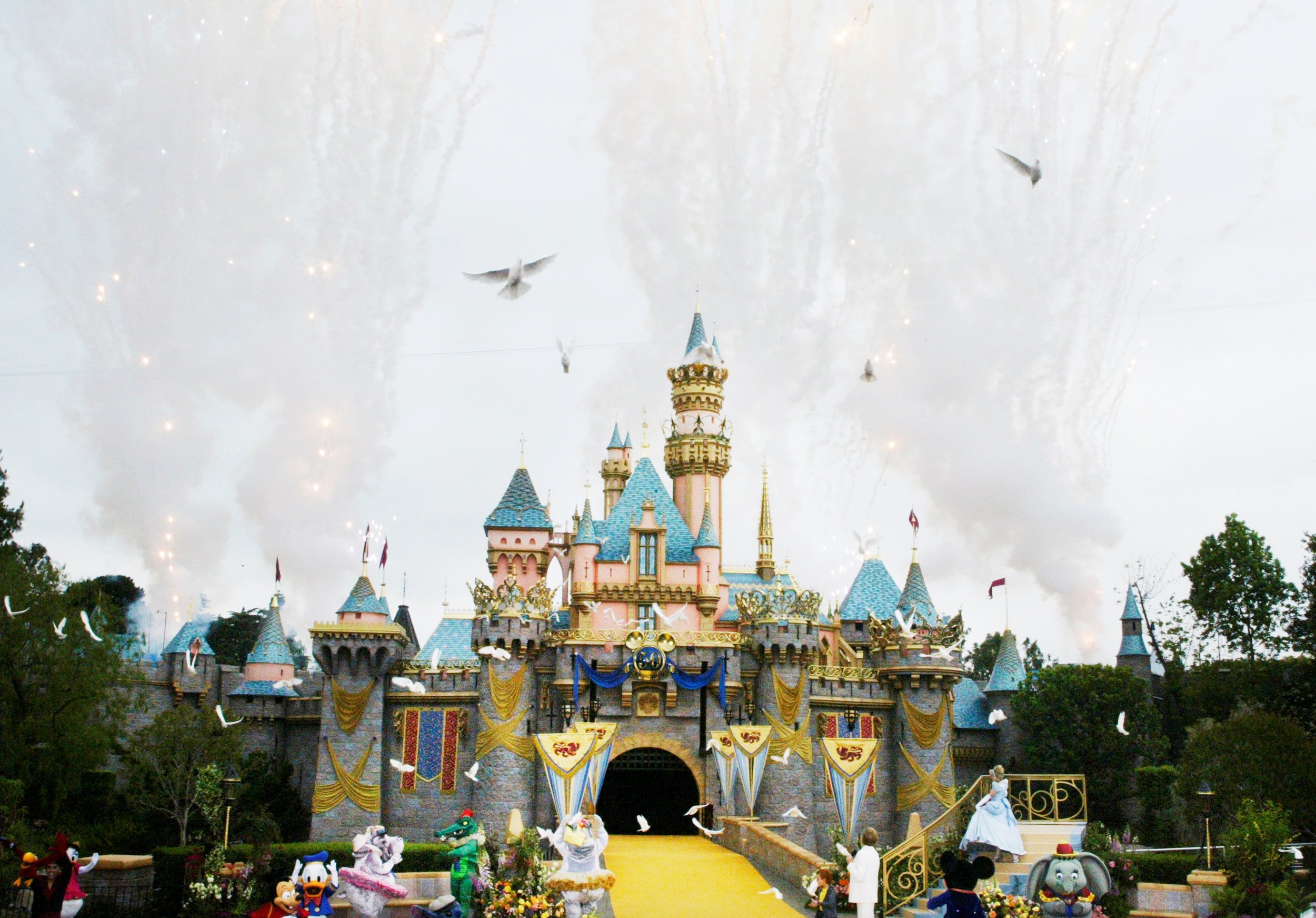 In the past two weeks, Disneyland has twice shut down two cooling towers that had high levels of the Legionnaire's bacteria in them. But the dangerous pathogen is hardly confined to theme parks. Office buildings and airports are highly susceptible to Legionnaires', too. In fact, where you find cooling towers you may also find these bacteria.
Legionnaires' disease is a respiratory condition that infected twelve people at Disneyland in Southern California. The disease is actually pretty rare; about 6,000 Americans get it each year. However, those 6,000 cases tend to follow certain patterns; this one is no exception. The Los Angeles Times reported on Saturday that the bacteria were discovered during routine tests. But as rare as these cases may be, this pathogen's love affair with cooling towers makes outbreaks more feasible than we may think.
Cooling towers and Legionnaires' go way back. The first ever cases of Legionnaires'—and the source of the disease's name—came after bacteria in the ventilation system infected people at an American Legion in Philadelphia, the New York Times reported. New York's major 2015 outbreak was also traced back to a hotel's cooling towers; that outbreak led to new city-wide maintenance regulations. Cooling towers may also have been responsible for an outbreak in Portugal that killed seven people in 2014.
In fact, the CDC found evidence that Legionnaires' was living or had lived in 84 percent of nearly 200 cooling towers tested in the United States. The data, first reported by the Wall Street Journal, was shared at a May meeting in Atlanta.
The link between cooling towers and Legionnaires' makes sense if you consider how the bacteria live and spread. Cooling towers are basically big water recyclers. Water absorbs heat pretty well—better than air, anyway—so cooling towers bring in air and use water to take some of the heat out. The now-heated water evaporates and is released from the tower; the cooler air gets sent through a building. Legionella, the bacteria that causes Legionnaires', loves water. So if the bacteria is growing in the water in the cooling towers, it can also be released from the tower along with the evaporating water. It's almost always spread through water, but one case of a possible person-to-person transmission of Legionnaires' disease was reported in the New England Journal of Medicine.
Not only was the source of the Disneyland outbreak pretty predictable, but the categories of people affected were, too. For example, all of the patients were over 50, one of the risk factors listed by the Mayo Clinic for Legionnaires' disease. Others at a heightened risk of Legionnaires' include people with lung diseases and former smokers, as well as people whose immune systems aren't strong because of a medical condition or a medication.
Unfortunately, even the number of deaths associated with this outbreak has been in line with previous ones. Legionnaires' disease can kill one in ten of the people it infects; the Times reported one person died of the dozen infected in Anaheim.