LeVar Burton fans are rejoicing after the actor was finally named as a Jeopardy! guest host—a victory for their five-month campaign and petition signed by hundreds of thousands of people.
Producers of the quiz show announced on Wednesday night that the Reading Rainbow host would be stepping up to the podium in July.
"We can finally tell you! Here is the final group of guest hosts to close out Season 37," tweeted the Jeopardy! official account, listing: "Robin Roberts, George Stephanopoulos, David Faber, Joe Buck, LeVar Burton!"
Burton's slot comes after the petition set up by his fans surpassed 200,000 signatures this month and he received multiple celebrity endorsements.
The former Star Trek: The Next Generation actor took to Twitter on Wednesday night to thank fans, saying he was "overjoyed."
"THANK YOU... to all y'all for your passionate support!" wrote the 64-year-old.
"I am overjoyed, excited, and eager to be guest-hosting Jeopardy!, and will do my utmost best to live up to your faith you in me," he said. "YOU MADE A DIFFERENCE! Go ahead and take my word for it, this time."
Following the announcement, executive producer Mike Richards said the show's bosses had been listening to their "passionate fans."
"Our goal has been to present a wide variety of guest hosts with different skill sets and backgrounds on our path to finding a permanent host," Richards said, per Variety.
"Our passionate fans are telling us what they like, and we are listening. All of the guest hosts have brought individualism, energy and an authentic love of our show to each of their episodes. We look forward to sharing the rest of the season with our viewers."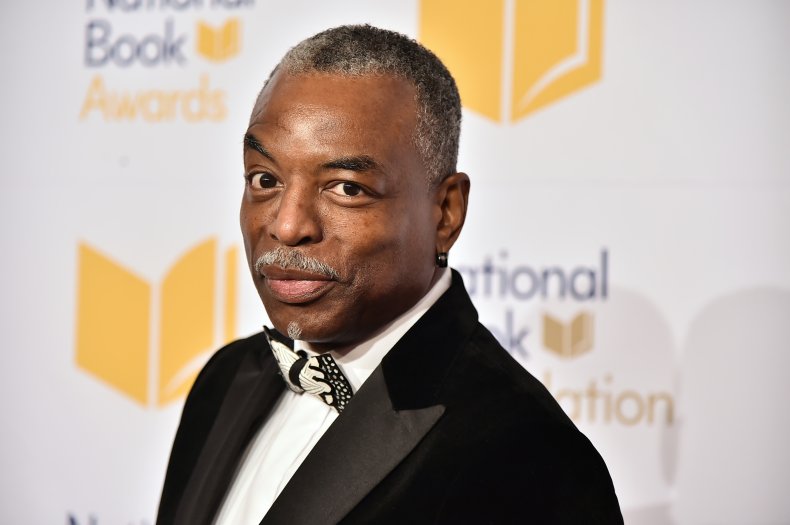 The show has been presented by a roster of celebrity guests since Alex Trebek died last November, as producers try to bridge the gap between the much-loved host and a permanent replacement.
Burton believes he is the man to take that spot. He told Newsweek last week that he felt he could make Trebek proud.
"I think I could continue his legacy, I think I would do it proud," Burton said. "Yeah, I think I would bring myself and my skills and my life experience. I believe that I will be honoring Alex's legacy by standing on the podium.
"I am a fan of Jeopardy! going back to fifth grade when Art Fleming was the host. So, I won't say, every night of my life, but most nights of my life from that time to now I have watched Jeopardy!. My daughter is 27, we've watched it every night of her life too."
Newsweek has reached out to Burton's representatives for further comment.