LeVar Burton 'Jeopardy!' Host Petition Hits 150,000 Signature Target
The petition to hire LeVar Burton as the next host of Jeopardy! has hit 150,000 signatures.
Hundreds of thousands of loyal fans have rallied around the television personality in his bid to take over as host of the beloved quiz show following the death of the late Alex Trebek.
The petition was started in November on Change.org where it surged to 50,000 signatures within a week.
Now, renewed interested in Burton's bid to stand behind the podium has reignited as the show continues to air with a roster of celebrity guest hosts.
The former Reading Rainbow host has himself shared the Change.org petition on Twitter, where he has thanked his fans for their support.
"Leaving this here in the event the powers that be are listening..." the 64-year-old tweeted on Tuesday (April 6.)
The petition's author said its purpose is to show Sony Pictures and Jeopardy! producers that the public would love to see Burton as the next host—and plenty of people certainly agree.
"Between hosting 21 seasons of the educational Reading Rainbow, playing the brainiac engineer Geordi La Forge on Star Trek: The Next Generation, and filling the role of Kunta Kinte in the ever-important mini-series Roots, LeVar Burton has inspired and shaped the minds of several generations of trivia-loving nerds," the petition creator wrote.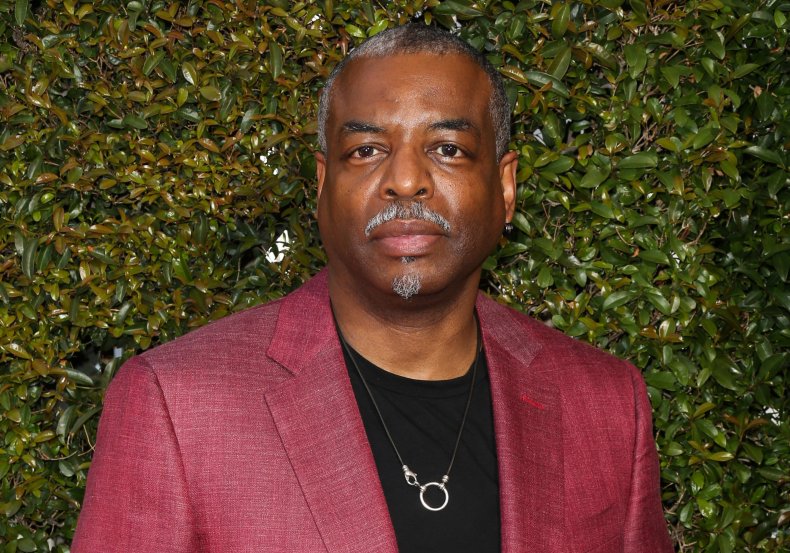 They added: "This petition is to show Sony Pictures Entertainment Inc. and producer Harry Friedman just how much love the public has for Burton, and how much we'd all love to see him as the next host of Jeopardy!"
Burton, who is well known for roles in Star Trek: The Next Generation and Roots, previously said he was grateful for the support, tweeting in November: "Even if nothing comes from it, I can't tell how much how I appreciate all y'alls love and support!"
Twitter is currently awash with support for Burton's Jeopardy! bid, with a number of high-profile voices calling for him to get the job.
"I will never get over the fact that LeVar Burton is an icon to three different generations for three very different reasons and Jeopardy has a chance to make it FOUR why on earth are they waiting," writer Emily L. Hauser tweeted.
While CNN's John Avalon called Burton potentially becoming host a "great idea."
Last week, actress Yvette Nicole Brown posted: "Dear @Jeopardy, WHY isn't this @levarburton's job already?! #Sheesh!"
Ken Jennings, the most famous of all former Jeopardy! winners, was the first guest host, Jeopardy! executive producer Mike Richards hosted after Jennings, before Katie Couric took over for two weeks ending on March 19.
Green Bay Packers quarterback Aaron Rodgers is the current guest host, while interim celebrity hosts include Anderson Cooper, Savannah Guthrie, Mayim Bialik, Bill Whitaker and Dr. Sanjay Gupta all on the list.