Fans are again calling for LeVar Burton to become the host of Jeopardy! after hundreds of contestants signed a petition saying Dr. Mehmet Oz should be dropped as guest host.
Since the death of Alex Trebek last November, the long-running quiz show has opted for a roster of guest hosts instead of naming a single replacement.
Burton, the host of Reading Rainbow, has been a popular choice to succeed Trebek, with hundreds of thousands signing a petition saying he should get the job.
Ken Jennings, the most famous of all former Jeopardy! winners, was the first guest host, but his involvement in a Twitter controversy in January also reignited support for Burton, who is well known for roles in Star Trek: The Next Generation and Roots.
Jeopardy! executive producer Mike Richards hosted after Jennings, before Katie Couric took over for two weeks ending on March 19.
Oz, host of health and wellness program The Dr. Oz Show, is now standing behind the podium. This has upset many fans, however, because of his comments about the COVID-19 pandemic and views on gay conversion therapy.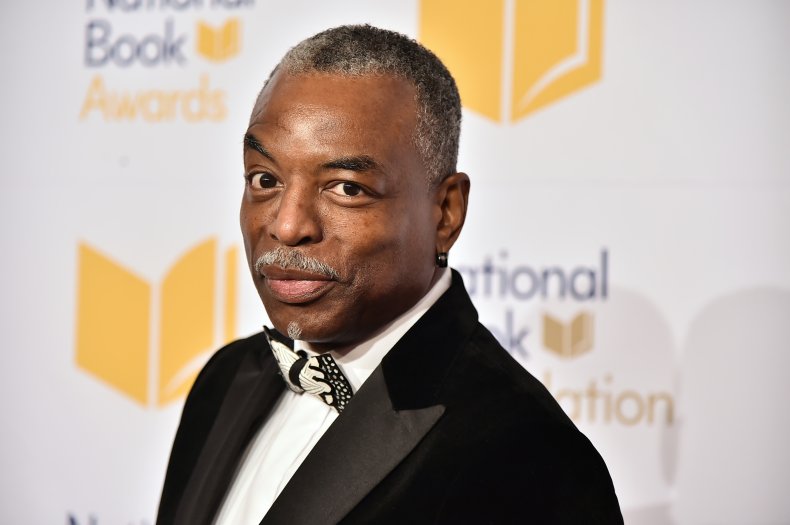 The controversy has prompted the Burton conversation to start again. "Dear @Jeopardy, WHY isn't this @levarburton's job already?! #Sheesh!" tweeted actress Yvette Nicole Brown.
Journalist Elie Mystal also wrote: "WHY ISN'T THIS LEVAR BURTON'S JOB ALREADY????"
He went on: "Is there some kind of rule that Jeopardy has to try out every available white person before giving the job to the black guy backed by popular demand??? ARE THEY GONNA TRY OUT THE SHAMWOW GUY NEXT?"
Actress Vanessa Williams responded to Mystal's tweet, asking: "Indeed! Answer: @levarburton."
Another tweet reads: "Everyone: Levar Burton, them: how about an opposite."
One fan tweeted a mock dialogue between Jeopardy! producers and fans asking for Burton to get the job, which was shared by Mystal. Burton himself replied, using the hands raised in prayer emoji.
Last November, when fans began clamoring for Burton to host Jeopardy!, he thanked them for their support.
"Even if nothing comes from it, I can't tell how much how I appreciate all y'alls love and support!" he tweeted.
He added: "Of course while I'm very flattered by the petition, my thoughts are definitely with Alex Trebek's family and his millions of fans and the devastating loss of this irreplaceable legend. #LongLiveAlex."
Other interim Jeopardy! hosts have been announced, with Anderson Cooper, Savannah Guthrie, Mayim Bialik, Bill Whitaker, Dr. Sanjay Gupta and Aaron Rodgers all on the list.