'Jeopardy!' Guest Host Line-Up: When LeVar Burton and the Others Will Host
Jeopardy! now has its full batch of guest hosts, after the show announced that George Stephanopoulos, Robin Roberts, David Faber, Joe Buck and LeVar Burton will be paying tribute to Alex Trebek in the coming weeks and months. This summer, they will join the roster of hosts who have already had their turn on the game show, which so far has included Ken Jennings, Mike Richards, Katie Couric, Dr. Mehmet Oz, Aaron Rodgers and Anderson Cooper.
This new set of Jeopardy! hosts includes two names that have been touted for the show ever since Trebek's death last year. Burton was the subject of a fan petition to become the host of the show, while Stephanopoulos reportedly expressed his interest in fronting the series to producers shortly after Trebek's death.
Jeopardy! guest host line-up
The following guest hosts have already finished their stints on the show:
Ken Jennings: January 4 - February 19
Mike Richards: February 22 - March 5
Katie Couric: March 8 - March 19
Dr. Mehmet Oz: March 22 - April 2
The following line-up had already been announced:
Anderson Cooper: April 19 - April 30
Bill Whitaker: May 3 - May 14
Mayim Bialik: May 31 - June 11
Savannah Guthrie: June 14 - June 25
Dr. Sanjay Gupta: June 28 - July 9
Earlier in the month, it was announced that former champion Buzzy Cohen will return to host the show's latest Tournament of Champions from May 17-28. After winning over $400,000 on the show across nine games in 2016 and in the 2017 Tournament of Champions, this guest-hosting stint marks his retirement as a Jeopardy! Player.
Mike Richards, who alongside being a guest host of the show is also its executive producer, said of Cohen's stint: "Buzzy has been where each of these champions is, so we think it'll be comforting for the contestants to see a familiar face behind the lectern. We will miss seeing him compete, but we look forward to seeing how he uses his quick wit and personality as guest host."
George Stephanopoulos: July 12 - July 16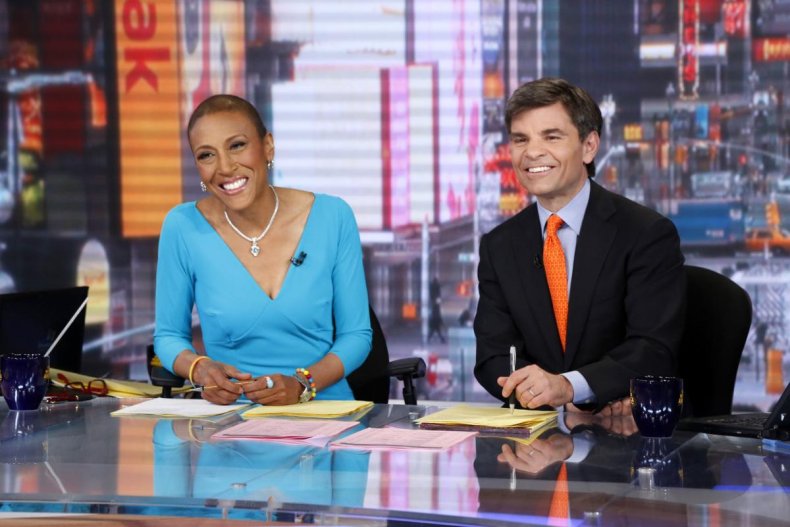 The Good Morning America co-anchor first made headlines among Jeopardy! fans back in November 2020, after The Wrap reported his representatives were lobbying for him to take the late Trebek's place.
Robin Roberts: July 19 - July 23
Following on from Stephanopoulos will be his GMA co-anchor Robin Roberts, who will become the first woman of color to take the hosting spot on the show.
LeVar Burton: July 26 - July 30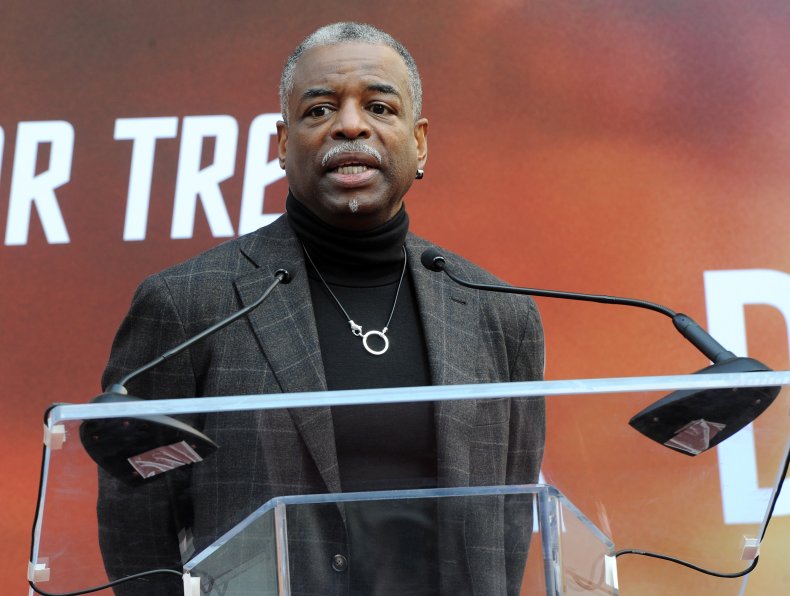 The Reading Rainbow host and Star Trek actor quickly became a fan favorite to take Trebek's place after his death. Nearly 250,000 people have signed a Change.org petition asking for him to be named the permanent host.
Burton previously spoke to Newsweek about him hosting the show. "I think I could continue his legacy, I think I would do it proud," Burton said. "Yeah, I think I would bring myself and my skills and my life experience. I believe that I will be honoring Alex's legacy by standing on the podium."
David Faber: August 2 - August 6
The CNBC Squawk on the Street co-host is the latest former Celebrity Jeopardy! champion to guest host the show, following on from Anderson Cooper and Aaron Rodgers.
After the news that he was guest-hosting was announced, Faber gave a very Jeopardy!-ready response to the news on Twitter. He wrote: "He is the least well known out of an incredible group of guest hosts, but promises not to disappoint Jeopardy's many fans. Correct response: This guy!"
Joe Buck: August 9 - August 13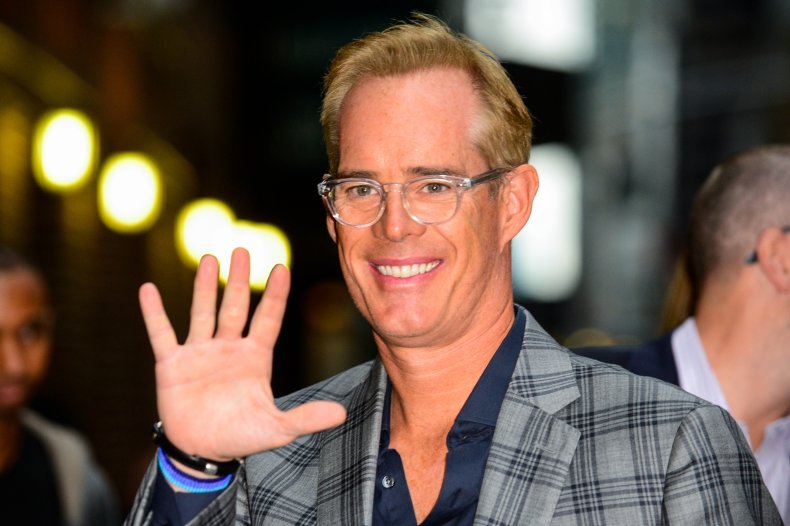 Fox NFL and MLB sportscaster and world series play-by-play announcer Joe Buck will be the final guest host of the show's 37th season.