Although congressional negotiations around a second stimulus bill have stalled for now, Republican Vice President Mike Pence has recently said that he and Republican President Donald Trump both support the idea.
In a September 8 interview with WXYZ, Pence said, "We'll continue to call on Congress to work with us to provide additional relief and direct payments to families and direct support for businesses in programs like the paycheck protection program."
Pence comments at the time came as congressional Republicans were pushing a $500 billion "skinny" stimulus proposal.
The bill, pushed by Republican Senate Majority Leader Mitch McConnell of Kentucky, allotted $105 billion to help schools reopen, a $258 billion second round of paycheck protection subsidies, a $300-per-week supplemental jobless benefit, $31 billion for a coronavirus vaccine, $16 billion for virus testing, $15 billion to help child care providers reopen, $20 billion in farmer aid, as well as a $10 billion dismissal of the U.S. Postal Service's pre-existing debt and a condition protecting re-opened businesses from being sued over COVID-19 infections, according to ABC 27.
Democrats rejected the bill as being financially insufficient for addressing the nation's ongoing economic troubles.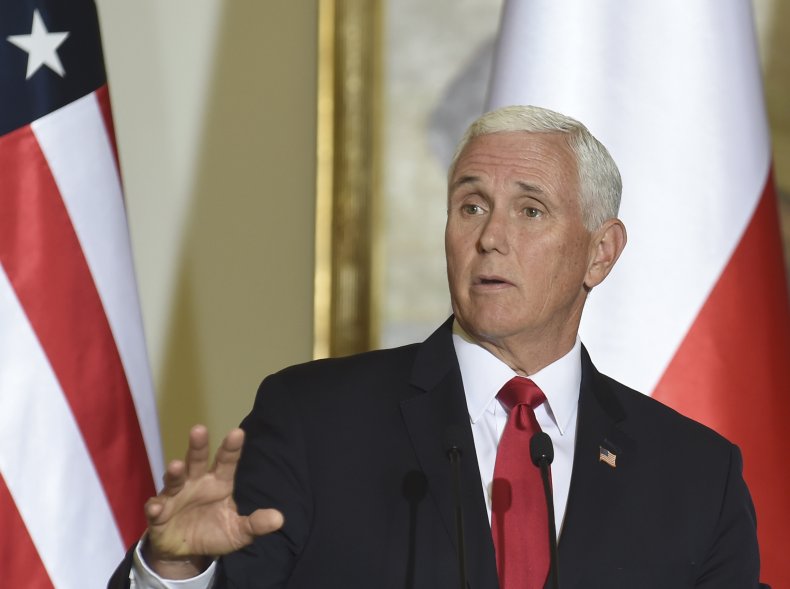 When asked specifically about whether Americans should expect a second stimulus check, similar to the $1,200 check that many Americans received around April, Pence told CNBC's Squawk on the Street, "Nobody wants to give direct payments to American families more than President Donald Trump. We sent those checks to American families, it helped people through this tough time."
"[Trump] said that we are going to spare no expense to help families and businesses, large and small, to weather the coronavirus pandemic," he added.
However, Pence has echoed Trump's sentiment that he didn't want an upcoming stimulus bill to "bail out" state and local governments who have been struggling to provide necessary services amid declining revenue.
"What we've made clear is that we're not going to allow Democrats in Congress to use a coronavirus relief bill to bail out poorly run Democratic states," Pence told CNBC.
At the time, Pence also referenced the need for bipartisan legislation to keep the federal government funded to avoid a shutdown before Election Day. Pence didn't link additional stimulus funding to that bill though.
Having secured an agreement by Congress to pass such funding, Pence told CNBC, "Now, we can focus just on another relief bill, and we're continuing to do that in good faith."
On September 28, Congressional Democrats unveiled their own $2.2 trillion stimulus proposal, but on Tuesday, Trump said there would be no further negotiations until after the election. Trump then quickly backtracked as he tweeted soon after that Congress should immediately pass piecemeal relief bills.
Pence has yet to publicly comment on Trump's most recent comment on the bill. Newsweek contacted Pence's office for comment.