What Putin Has Said About His Successor Amid Rumors About Victory Day Man
After Vladimir Putin was seen speaking Monday with a man during the Victory Day celebrations in Moscow, rumors began circulating on social media that the man had been designated as the Russian president's successor.
Igor Sushko, a Ukrainian race car driver, shared a clip on Twitter showing Putin speaking with the man. The tweet said his name was Dmitry Kovalev, "head of the presidential administration department," but noted that this was unconfirmed. The tweet added that there were rumors the man had been handpicked to succeed Putin.
While the man's identity has not been verified, the rumors that he might succeed Putin have raised questions about who could follow the longtime president. Other rumors that Putin, 69, is suffering from some kind of ailment amid the strains of the Russia-Ukraine war have made such questioning seem even more urgent.
Putin has voiced thoughts on his potential successor several times in recent years, even though he has never indicated when he may forgo seeking reelection. He first took the office in 1999 after President Boris Yeltsin resigned and appointed Putin, who was prime minister, the acting president. Putin was elected to the office in 2000 and then reelected in 2004, but he had to step down in 2008 because of a term limit.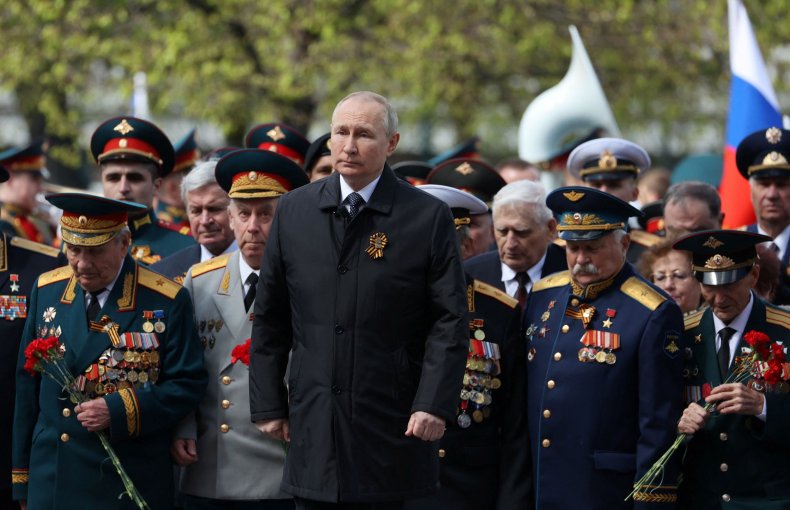 While his then-successor, Dmitry Medvedev, served as president, Putin again served as prime minister until 2012, when he was reelected president. He was reelected again in 2018 and will be up for reelection again in 2024 if he chooses to run.
Last year, Putin signed a law that would allow him to remain in power until 2036 if he decides to seek two more six-year terms, The Guardian reported.
In 2018, Putin said during a TV call-in show that he is "always thinking" about his potential successor, according to the Associated Press. He added that it would be up to Russian voters to choose a new president and said that he thinks about readying "a new generation of young managers" who can take the leadership reins.
Last year, in an interview with NBC, Putin said that he would be willing to support someone who is faithful to Russia, even if that person has criticized him.
"You know, I have linked my entire life, my entire fate, to the fate of my country to such an extent that there isn't a more meaningful goal in my life than the strengthening of Russia," Putin said, according to an interview transcript from the Kremlin's website.
"If anybody else, and if I see that person, even if that person is critical of some areas of what I have been doing, if I can see that this is an individual who has constructive views, that he or she is committed to this country and is prepared to sacrifice his entire life to this country, nor just some years, no matter his personal attitude to me, I will make sure, I will do everything to make sure, that such people will get support," he added.
Later in 2021, Putin was less responsive to questions about a successor in an interview with CNBC. He told the network that talk about his successor "destabilizes" Russia's political system and said he had not yet made any decisions about what he would do in the future, according to Agence France-Presse.
"The situation must be safe and stable in order for power structures and state structures to work in a confident manner and look calmly towards the future," he said.
"I prefer not to answer these questions," he added. "There's plenty of time before the next elections."
Newsweek reached out to the Kremlin for comment.