What Is Slow Tourism and How Can It Change Your Vacations for the Better?
There's finally some good news for the travel industry, according to research from TripAdvisor. As COVID-19 restrictions continue to ease, Americans are preparing to go on vacation this summer, across the country as well as abroad.
Three-quarters of Americans are planning to "see new places" throughout the year, the survey found, with 34 percent looking to immerse themselves in "authentic local experiences."
For those eager to do something different after two years of canceled plans, slow tourism is a chance to experience dream destinations like a native. Here's the lowdown on this more mindful way to travel, plus five ways it can transform your vacations.
What Is Slow Tourism?
Whether you're heading overseas or just across state lines, slow tourism is a chance to embrace the local culture. The idea is build a connection to the place you're visiting, by discovering delicious foods, different music styles or locations off the beaten track.
A reaction to over-tourism and the climate crisis, this is a more responsible way to see the world, which involves staying for longer and trying more eco-friendly modes of transport.
Sally Gandon, a consultant at Acorn Tourism Consulting, told Newsweek it made for the best experiences. "By staying longer, they slowly immerse themselves in the culture and the local way of [life]."
David Ward-Perkins, a senior consultant at TEAM Tourism Consulting, is based in France and specializes in sustainable and social-economic development for destinations all over the world. He told Newsweek that slow travel "is the opposite of tourism to tick boxes" and "much better" for visitors and the places visited.
"Tourism, more and more, is something that is consumed at speed. Take your time, do it with quality. Live new experiences and enjoy yourself," he said.
The Benefits of Slow Tourism
Once-in-a-lifetime adventures
Meeting new and interesting people
Ditching your comfort zone
Reducing your carbon footprint
Avoiding vacation "burnout."
Once-in-a-Lifetime Adventures
Look beyond the usual vacation haunts and seek out hidden gems and less traditional activities. Rather than spending all your time by the pool or queuing for hours at a big attraction, the objective is to get out and explore. Try traditional cuisine, visit a local market, learn a new skill or check out native art forms.
"When it started in Italy, [slow tourism] was considered to be a niche activity," said Ward-Perkins. "The world has caught up."
For some, slow tourism means having no objective at all. Forget rigorous planning or maps, just see where the day takes you.
This doesn't mean you have to ditch guided tours or bucket list destinations entirely. Instead of trying to cram as many experiences into your vacation as possible, be selective and make the most of the ones you choose.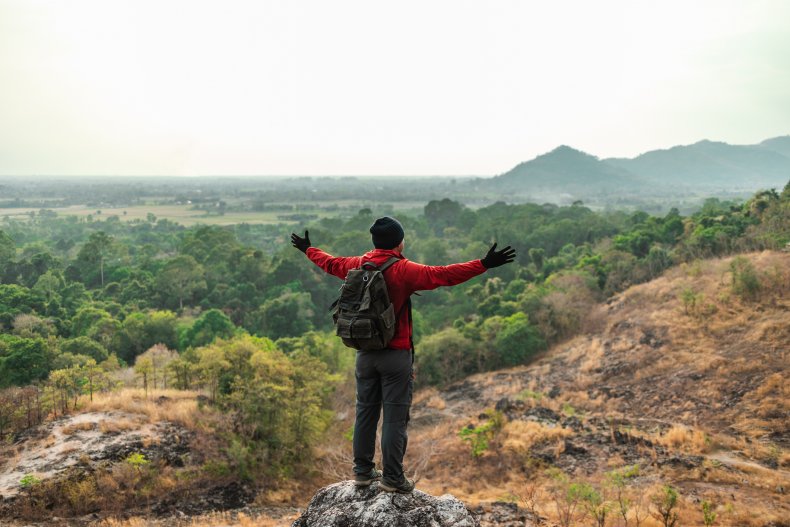 Meet New and Interesting People
To immerse yourself in a destination's culture properly, you need to get to know the people, according to Gandon. "Feeling part of—and positively contributing to—local communities' lives can create an enormous sense of well-being."
Have conversations with the locals you meet, and ask them about their favorite restaurants, places to visit and relax. It's the best way to find local treasures and authentic experiences, while discovering new perspectives, traditions and maybe even life lessons.
Ward-Perkins agreed: "At a certain level, the world is becoming standardized. People are now realizing [cultural differences] are really valuable. If we can travel to smaller places and meet people living more traditional lifestyles, that's really special."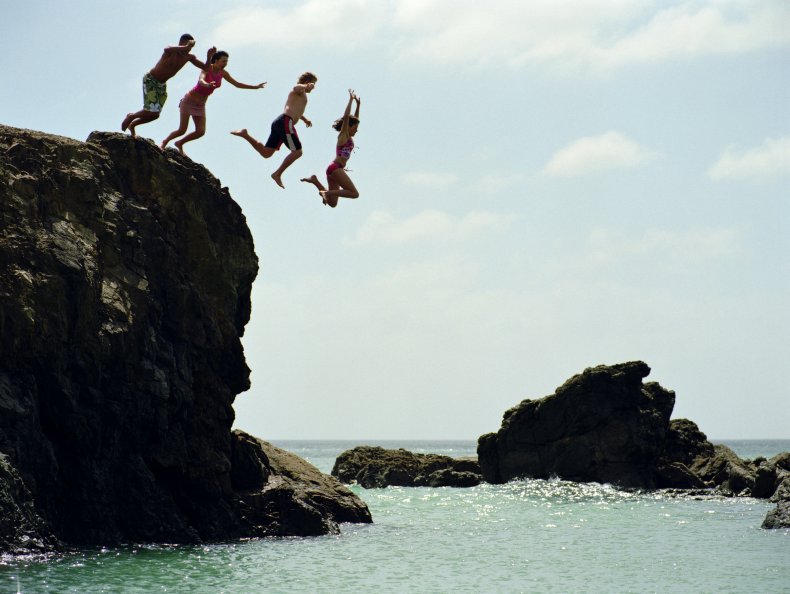 Ditching Your Comfort Zone
If you leave your comfort zone and open yourself up to opportunities, you'll be surprised by what you uncover. Gandon recommends "local, community-based activities," as well as wildlife watching and being out in nature.
Say yes to experiences you'd normally say no to (within reason), and challenge yourself to activities that make your stomach flip. Not only does this approach create lasting memories, it can help you to grow as a person. It's also a chance to think like a local, rather than a vacationer, and make the most of the "everyday" adventures the destination has to offer.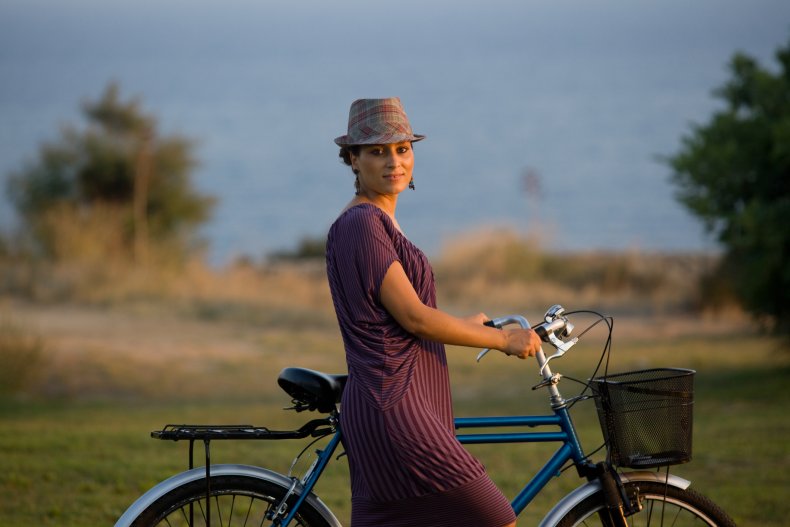 Reducing Your Carbon Footprint
Travel is good for the soul, but it's not great for the environment. Plane travel is responsible for 2.1 percent of human-induced carbon emissions, according to the Air Transport Action Group, while research has found that cruise ships are a major polluter, as well as being harmful to wildlife. "The potential environmental catastrophe of climate change" has helped slow tourism become more mainstream, Ward-Perkins said.
It's unrealistic to expect people to stop vacationing, but slow tourism generates a much smaller carbon footprint than more traditional options. Gandon explained that "genuine" slow tourism is naturally sustainable, including the modes of transport you use to explore a destination, such as walking, horseback riding, cycling or canoeing.
To reduce your vacation's impact on the environment even further, you can opt to stay in your home country, or travel by boat or train instead of flying.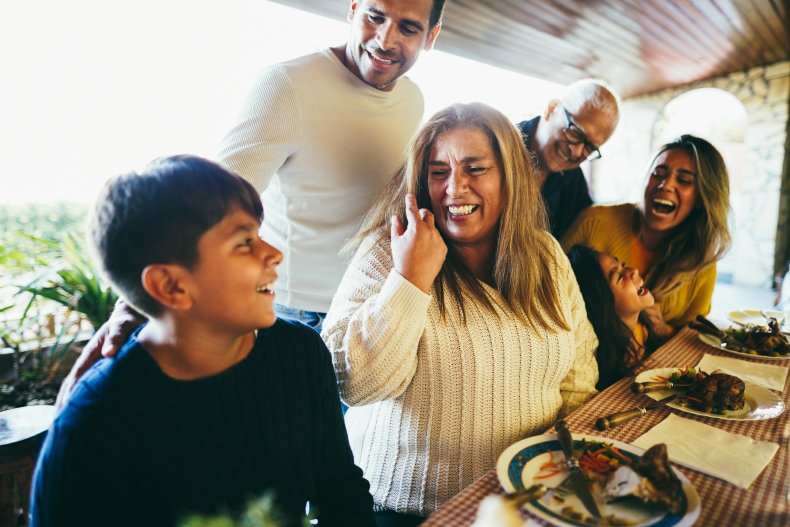 Contributing to the Local Economy
By vacationing in smaller, lesser-known destinations, you'll not only get a more authentic experience, but the chance to support its people, businesses and the local economy.
"Slow tourism is good for the people renting out accommodation, local towns [nearby], employers—it creates jobs and it's sustainable," said Ward-Perkins.
Gandon also said it had "huge benefits" for locals "as it allows them to generate economic stability, develop skills and involve the whole community."
Some travelers may opt to dedicate their vacaction to going good in a community. "Voluntourism" trips should be chosen carefully, to make sure they're sustainable and really do help the people they're supposed to, but they can have a long-term impact.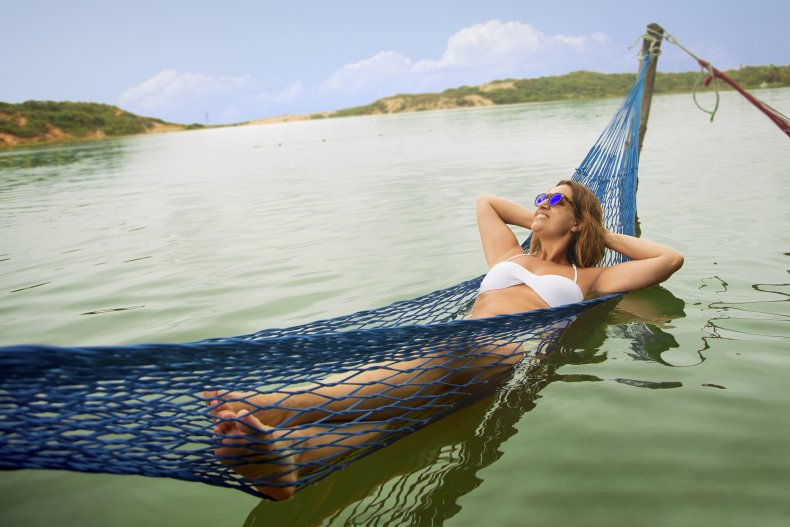 Avoiding Vacation Burnout
Ever come back from vacation feeling less rested than before you left? Instead of trying to do as much as possible in a short space of time, slow travel encourages you to relax and unwind—giving you a greater appreciation of the experiences you have.
"For the traveler, the biggest challenge of a successful slow tourism holiday is the ability to switch off, relax, and leave the stresses of home behind so they can appreciate another culture," said Gandon.
Instead of whizzing through a bunch of sightseer stalwarts and battling fellow tourists for the best Instagram backdrop, choose activities that make you feel good—at your own pace.