What You Need to Know For the Next Democratic Presidential Debate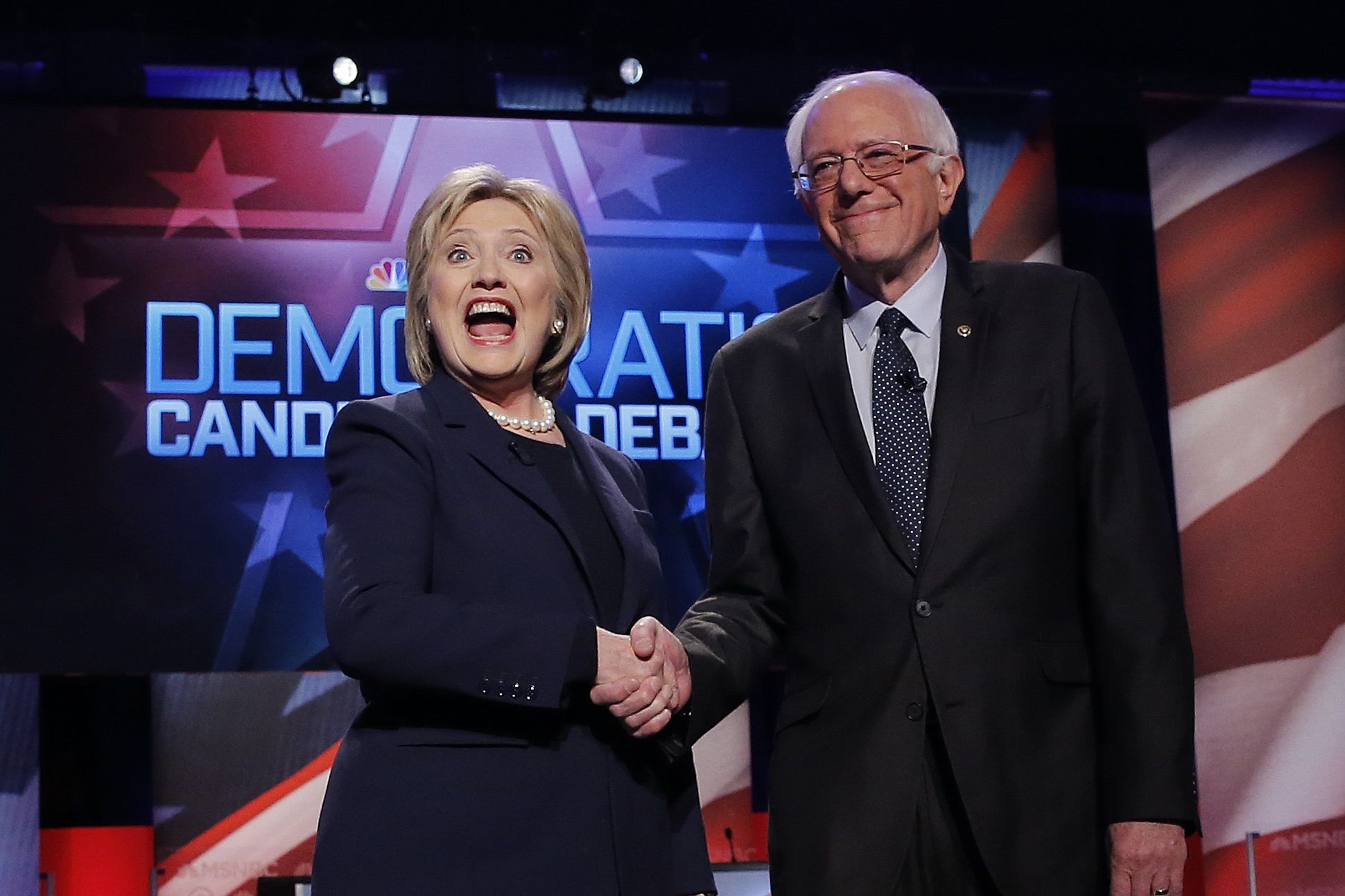 Hillary Clinton and Bernie Sanders are set to face off Thursday in their first debate since the Vermont senator won the Democratic New Hampshire primary by a landslide.
The two remaining Democratic presidential hopefuls will take the stage at the University of Wisconsin-Milwaukee for their seventh debate. It comes just two days after Sanders took the lead from the once obvious front-runner in the New Hampshire primary on Tuesday. While Sanders, a liberal firebrand, accuses his opponent of representing the establishment, Clinton touts herself as the clear candidate to continue the legacy of President Obama. They are expected to dive into topics that include the meaning of "progressivism," Wall Street and foreign policy.
PBS NewsHour will host the event, which will take place in the Helen Bader Concert Hall on the main campus beginning at 9 p.m. ET, 8 p.m. CT. Thursday marks the first time the university will host a presidential debate. Viewers can watch it live on their local PBS station or stream on the show's website.
The next nominating event for the Democrats will be the Nevada caucuses on February 20. Wisconsin's primary won't take place until April 5, but the state is significant because it's one of the country's most politically divided. Wisconsin polls show Clinton with a slight lead over Sanders.
Gwen Ifill and Judy Woodruff, PBS NewsHour co-anchors and managing editors, will moderate as the first all-female team hosting a main Democratic presidential debate. Recently, the Democratic National Committee agreed to sanction four additional debates, caving to criticism that it had denied voters enough fora. The first of the newly scheduled debates took place last Thursday in New Hampshire. The other three will follow in March and April.
The top-polling Republicans will face off Saturday night in South Carolina, which holds the party's next primary on February 20. Carly Fiorina, former chief executive officer of Hewlett-Packard, and Chris Christie, the governor of New Jersey, are the most recent candidates to drop out of the race after dismal showings in New Hampshire. Their exit from the campaign trail left the GOP field with six major candidates.