Charles Evens: Where is the IsAnyoneUp Hacker Now?
The Most Hated Man on the Internet is a three-part true crime documentary on Netflix that explores the crimes of self-proclaimed "life-ruiner", Hunter Moore.
In 2010, Moore founded the website IsAnyoneUp.com, where visitors could upload explicit images and videos of others without their consent. The site quickly became home to revenge porn, with Moore posting other identifying details about the person in the images, including their workplace, city of residence, and social media details.
Not only was Moore accepting submissions of revenge porn, but he also engaged in hacking with the help of hacker Charles 'Charlie' Evens.
Evens, using his alias Gary Jones, would hack into the email accounts of numerous women and men, stealing their most intimate of images and posting them to IsAnyoneUp.com.
Newsweek has everything you need to know about Evans and where he is now.
Who is Charles Evens?
Charles Evens is a former hacker from Studio City, Los Angeles, who worked closely with Hunter Moore to source explicit images and videos for Moore's website, IsAnyoneUp.com.
He and Moore met in 2011, not long after Evens had hacked into Moore's email account, according to a report from the Los Angeles Times. Moore then reached out to Evens and asked him if he would like to work for him.
In exchange for cash, Moore asked Evens to hack as many Gmail and Yahoo email accounts as possible, in the search for nudes which he would then post on his site, IsAnyoneUp.com, without the person's permission.
Speaking in The Most Hated Man on the Internet, attorney Wendy Wu tells filmmaker Rob Miller: "We saw a pattern where Charlie would send photos to Hunter for payment, and usually right after, or within a day after, Hunter would send money from either his PayPal account or bank account over to Charlie. The photos would then appear on Hunter's website, IsAnyoneUp.com."
"In one of the email conversations between Charlie and Hunter, Charlie points out to Hunter that this hacking is illegal but Hunter doesn't seem to care and is undeterred," FBI agent Jeff Kirkpatrick added.
In January 2014, after a lengthy FBI investigation, Moore and Evens were arrested and later charged with conspiracy, aggravated identity theft, and unauthorized access to a protected computer to obtain information.
Evens pleaded not guilty initially and was released on bond.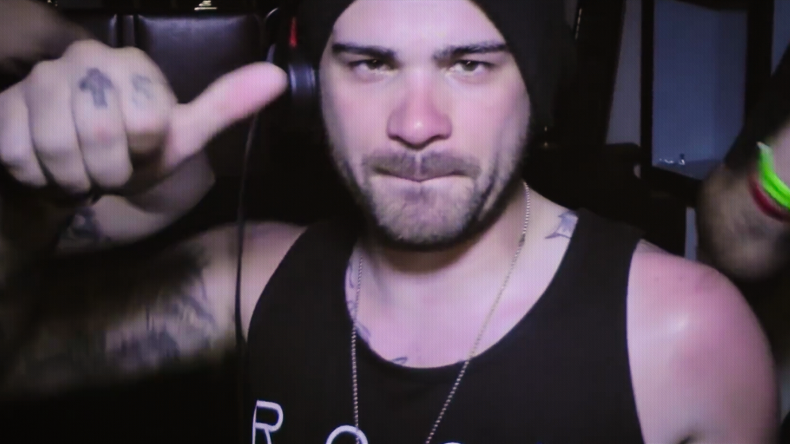 If was convicted of the charges, Evens was facing up to seven years in prison.
In July 2014, Evens reached a plea deal with prosecutors. In the end, he pled guilty to one count of unauthorized access to a protected computer to obtain information for purposes of private financial gain and one count of aggravated identity theft.
He was sentenced to two years and 1 month in prison, 20 hours of community service, and ordered to pay a $2,000 fine.
Moore was sentenced to two and a half years in prison for his crimes and fined $2,000 in November 2015. He was also required to pay $145 in victim restitution.
According to court documents, the indictment said Moore had "sent to defendant Evens an e-mail stating that he is employing defendant Evens and instructing defendant Evens to use an anonymous PayPal account to avoid detection of their scheme and connection to each other."
A day later, Moore sent an email to Evens asking him to "to send him naked pictures and stating that he would send payments."
Where is Charles Evens Now?
Today Charles Evens is a free man, but unfortunately, very little is known about him.
Evens was released from prison in 2017 and according to Cinemaholic, lives in Studio City, California today, working in sales.
Speaking to CNN ahead of his sentencing in May 2015, Evens shared she worked with Moore for just four months but did not share what ended their working relationship.
He also explained what led him to work with Moore, citing he was "in a bad place" at the time.
"The job would mean money. I was in a bad place, just out of rehab," Evens said. "Staying at home for about eight months. I got fired from my job for drinking. And I did [the hacking] for like four months."
As seen in The Most Hated Man on the Internet, PayPal transactions showed Evens once reived $900 for his hacking work.
"It's just scary how quickly I would drop my morals for so little," Evens told CNN. "How much those women were worth, it was like $500 a week, $1,000 a week. It was just pay. I mean, it was really just my habit. Like I needed to drink ... I know nobody wants to hear that, but it was a really s***** time for me."
"Every day [I struggle with] what kind of man I want to be, and I just do the work. I'm telling you all these clichés, but they're clichés for a reason," Evens continued. "I talk to my sponsor a lot. How I'm going to make amends to all these women. I've done a couple rough drafts of what I want to say."
The Most Hated Man on the Internet is streaming on Netflix now.