Where Does Uzbekistan Go After The Death Of Its Only President?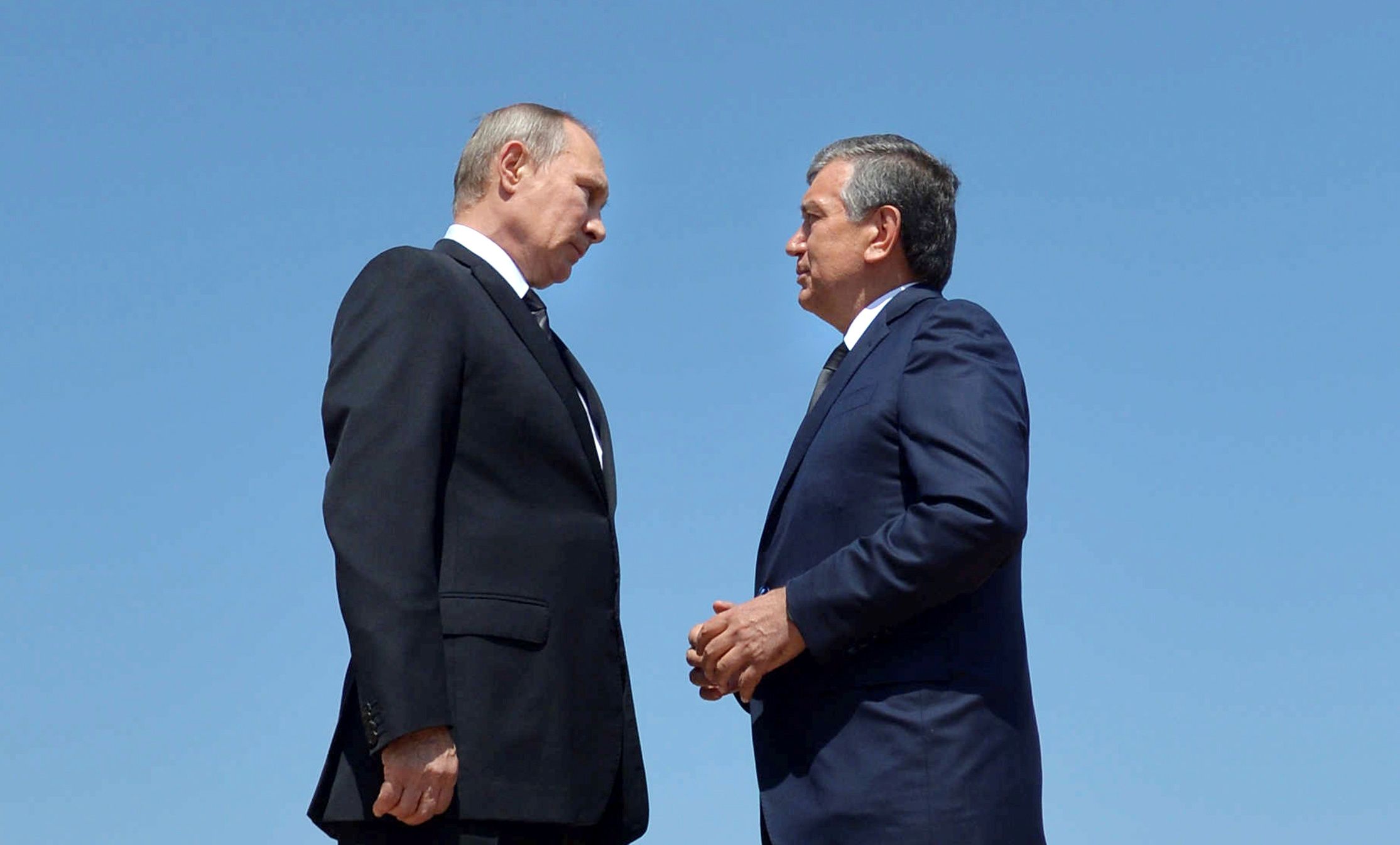 The death of Uzbekistan's first and only President, Islam Karimov, who has been running the country with an iron first for more than twenty-five years, marks the end of an era for the country. The most populous and second largest Central Asian state now faces a transition period that could include instability due to domestic and regional risks such Islamic extremism, societal pressures for more freedom, and a rebalancing of relations with Russia, China, and the United States.
While Uzbekistan has not garnered much attention in the West unlike the region's largest and wealthiest country, Kazakhstan, or gas-rich neighbor, Turkmenistan, the nation of 35 million people shares a border with all of the other four Central Asian states as well as Afghanistan and remains an unknown quantity in the fragile and strategic region. Today, there is uncertainty about who will succeed Karimov. The frontrunner includes the long-serving Prime Minister Shavkat Mirziyoyev who was announced interim president on Thursday though other candidates like his deputy Rustam Azimov, or head of security services Rustam Inoyatov cannot be ruled out. However, the late president's daughters, Lola-Karimova-Tillyaeva and the once-powerful Gulnara Karimova have been sidelined.
Karimov, who became president of the Uzbek Soviet Socialist Republic in 1990 and subsequently the president of independent Uzbekistan, was an example of a Soviet-bred politician who managed a stranglehold of political power for more than two decades. Due to the country's vivid history and relatively small population of ethnic minorities, Karimov favored nationalism and promotion of the Uzbek titular nation in his nation-building agenda. The ideological core of Uzbek nationalism consisted of the mythologized conquests of Timur the Great, the founder of the Timurid dynasty in Central Asia in the fourteenth century. The veneration of Timur served as a cult of personality by proxy of the president himself. Karimov's successors will likely preserve some of these cults and myths for continuity as well as introduce new ones.
Democratization in Uzbekistan remains highly uncertain as the country has no experience of elective government. Unlike the like the similarly long-serving President Nursultan Nazarbayev of neighboring Kazakhstan, Karimov never even tried to appear democratic. With Karimov's death the citizens may seek changes and reforms, however, it is unlikely to find support with his likely successors who were regime insiders. Potential domestic conflict cannot be ruled out.
After Karimov's death Russian President Vladimir Putin called the country "the most trustworthy of friends" and made a visit to his grave in Samarkand on his way back from the G20 summit in China. However, Uzbekistan's alliance with Russia has vacillated over the years; From Uzbekistan helping to launch the Moscow-led Collective Security Treaty Organization (CSTO) of 1992 in its capital Tashkent and appealing to Russia when the Taliban was threatening its borders; to suspending its membership of the CSTO and the Eurasian Economic Community; and even briefly joining the counter-Russian GUAM (Georgia, Ukraine, Azerbaijan, Moldova) Organization for Democracy and Economic Development from 1999 to 2005. After 2014, while not officially recognizing Crimea's annexation, Karimov rhetorically supported the legitimacy of Russian actions in Ukraine. In January 2015, Karimov also stated that Uzbekistan had no intention of ever joining post-Soviet organizations. However, Moscow is likely to pursue a rebalancing of this relationship as signaled by Russian Prime Minister Dmitry Medvedev's and subsequently Putin's meeting with Mirziyoyev following Karimov's passing.
Under Karimov, Uzbekistan was also open to cooperation with the United States. After the withdrawal of U.S. forces from Afghanistan, since 2013 and in 2014 Karimov continued to be more than willing to accept American military aid. Yet he once again turned his attention to Russia as he recognized he could not fight alone against the regional Islamic threat, compounded by the country's shared border with Afghanistan and recent links between Uzbek nationals and ISIS.
While Moscow's annexation of Crimea and the war in Ukraine, has raised the specter for similar interference in Kazakhstan which also has a large Russian minority on the border with Russia, Uzbekistan faces less direct risks because of its small number of Russian speakers (under 1 million or about 3 percent of the population) and a non-existent border with Russia. Nonetheless, under Karimov, the Uzbek government was generally cautious of Moscow-driven Russian compatriot activities, such as restricting broadcasting in the Russian language, rejection of Moscow's efforts to propagate its citizenship in the country, and even limiting Moscow's softer cultural initiatives by creating an Uzbek non-governmental body to organize cultural events for Russian speakers. While Karimov's autocratic regime facilitated greater control over the society and thus restricted Russian influence, it remains to be seen what path his successor will take and what conflicts or concensus may result.
The importance of local kinship identities in Central Asia also raises the specter of clan infighting during a leadership transition. While Moscow will probably try to exploit ethnic, regional, and family interest groups, clan politics is less salient in Uzbekistan than neighboring Tajikistan. While discourses on local identities have been given a boost in the post-independence period, the national identities that have emerged from the modern Central Asian authoritarian political systems and the Soviet period such as in Uzbekistan are complex and do not fall within lines of narrow definitions of traditional clan or ethnic-based societies. Over the past 20 years the Uzbek elites have consistently taken a nationalistic line and Moscow will not have an easy time gaining significant political influence over this larger, stronger, energy-rich state unless it has been able to do so in neighboring Tajikistan or Kyrgyzstan. It does not mean, however, that the Kremlin will not try.
Uzbekistan's transition from Karimov's rule could follow a similar path as it did in Turkmenistan following the death of its first autocratic president Saparmurat Niyazov (1990-2006) where despite some hopes for change and reforms the second president Gurbanguly Berdymukhamedov (2006-present) has pursued a similar authoritarian style of governance, keeping the country relatively closed to external influences but keeping up strategic relationships with Russia, China, and flirtations with the United States. The transition to a new leadership in Uzbekistan, including the policies Russia may or may not pursue, could also signal what can be expected in neighboring Kazakhstan when the aging leadership of Nazarbayev eventually departs the scene.
Today, Uzbekistan stands at the crossroads. The stability of the Karimov era cannot be taken for granted any longer. A struggle for succession may ensue; different interest groups from Islamic extremists to democratic reformers may challenge the new government; powers like Russia will seek to take advantage of any instability to re-establish their influence in the region. The absence of high-level government officials from the US or China during Karimov's funeral demonstrates that Russia takes its political interest in the region most seriously. Considering Western interests in the region – from Europe's hopes to access Central Asian gas to maintaining stability in neighboring Afghanistan to fighting global terror – Washington and Brussels should pay closer attention to Uzbekistan during this critical period.