White House Defends Sending Baby Formula to Border as 'Morally Right'
Republicans have slammed the Biden administration for sending baby formula to the U.S.-Mexico border amid a national shortage, but the White House is defending the move—not just under federal law but as the "morally right thing to do."
Speaking at her final press briefing as White House press secretary, Jen Psaki pointed to the Flores Settlement Agreement when asked about GOP criticisms. She said that U.S. Customs and Border Protection is following that court agreement by providing formula to babies crossing the border.
The Flores agreement—which Psaki said "has been followed by every administration" since it was enacted in 1997 following a lawsuit—requires children in federal custody to be provided access to adequate food, water and medical assistance, among other things.
"Hence formula for kids under the age of 1," Psaki told reporters.
"I would also note that we also think it's morally the right thing to do," she added. "This is a difference from the last administration. It is the law, but we believe that when children and babies...are crossing the border with a family member, that providing them formula is morally right, and so we certainly support the implementation of it."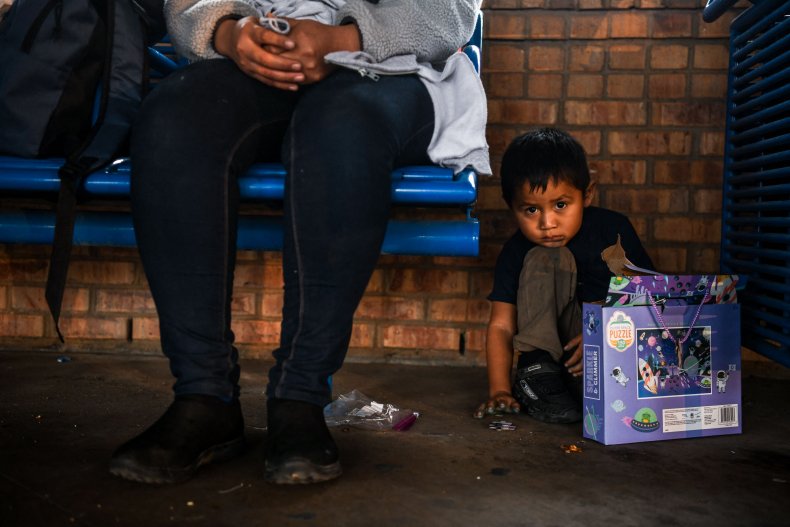 A baby formula recall from an Abbott Nutrition facility in Michigan in February, combined with ongoing supply chain disruptions, has resulted in a severe baby formula shortage nationwide. Some fearful parents have stockpiled supplies to ensure their babies are fed, while others remain frustrated as they try to find formula.
Shelves empty of the product have become a key issue for some Republicans, who have criticized the Biden administration's response. The issue has arisen as the GOP looks to take back control of the House in this year's midterms.
On Thursday, Republican members of Congress held a press conference in which they accused President Joe Biden of not taking the shortage seriously. House Republican Conference Chair Elise Stefanik, who gave birth to a baby boy last August, slammed Democrats for scheduling a hearing on the shortage on May 25.
"Families and moms and dads and babies can't wait two weeks. It needs to be happening now," she said.
"Joe Biden continues to put America LAST by shipping pallets of baby formula to the southern border as American families face empty shelves," the New York congresswoman tweeted on Friday. "This is unacceptable. American mothers and their babies shouldn't suffer because of the #BidenBorderCrisis."
Stefanik also called Psaki's remarks "out of touch & unacceptable."
"The White House doubles down on having absolutely NO plan for how to feed America's babies who are suffering from a formula shortage nationwide while pallets are being sent to Biden's open southern border," she tweeted.
Newsweek reached out to the White House for comment.