White House Discreetly Amends Biden Speech Transcript After He Referred to 'President Harris'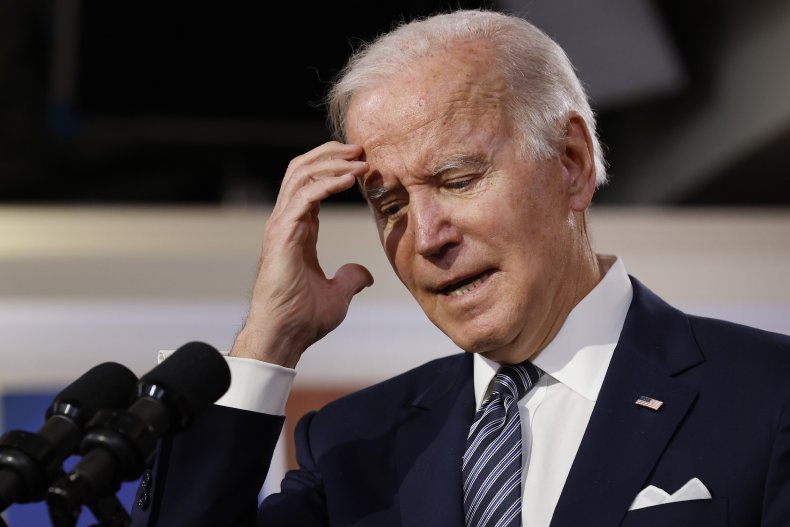 The White House was forced to amend the text of its official transcript after President Joe Biden referred to Vice President Kamala Harris as "President Harris" during a speech on Friday.
The president made the mistake while addressing students at South Carolina State University, one the country's over 100 historically Black colleges and universities (HBCUs). Biden credited the HBCU Delaware State University for support that led to him being elected to the Senate on his first attempt in 1972. He referred to the vice president as "President Harris" while pointing out that she had graduated from Howard University, an athletic HBCU rival of Delaware State.
"I've got to put Delaware State up there — the president of Delaware State used to work for me," Biden said while wearing a black gown during the December commencement address. "But, all kidding aside, of course, [Vice] President Harris, who's a proud Howard alum, she might have something to say about Delaware State."
The White House corrected the mistake by adding "[Vice]" to the official transcript. The same correction was made in the official transcript of a speech Biden delivered on the COVID-19 vaccination from March, when the president also referred to the vice president as "President Harris."
"When [Vice] President Harris and I took a virtual tour of a vaccination center in Arizona not long ago, one of the nurses on that — on that tour, injecting people, giving vaccinations, said that each shot was like administering a dose of hope," Biden said from the White House in March. "'A dose of hope.' That's how she phrased it."
Biden spoke in favor of Democratic voting rights reforms on Friday and used much of his speech to praise HBCUs and Black voters in particular, who he said played a key role in both launching and maintaining his long-lived political career.
"I come from a state that has the eighth-largest African American population, and that's a source of all of my support in Delaware," Biden said. "For real."
The president repeatedly praised South Carolina State alumni Representative Jim Clyburn (D-S.C.). Clyburn, who has often been credited with resuscitating Biden's Democratic primary campaign while he was trailing Senator Bernie Sanders(I-Vt.) in early 2020, also spoke at the commencement and was handed his diploma by the president in person, 60 years after he received it in the mail. Clyburn earned a history degree in December 1961. At that time, the college did not conduct a December ceremony, so he was unable to march.
The political future of Biden, 79, has been a frequent topic of discussion among commentators since he was elected to the presidency last year. Although Biden said in March that he "fully" expects Harris to again be his running mate if he runs for re-election, the vice president has said that she and Biden have not discussed re-election and that she does not "think about" the prospect.
Recent polling indicates that Harris and former first lady Michelle Obama would be the Democratic frontrunners if Biden does not run in 2024. Polls also suggest that former President Donald Trump is in a position to win a non-consecutive second term in hypothetical matchups against either Biden or Harris, although a majority of Americans do not want Trump or Biden to be 2024 candidates.
Newsweek reached out to the White House for comment.