Trump White House Daily Briefing, January 31, 2017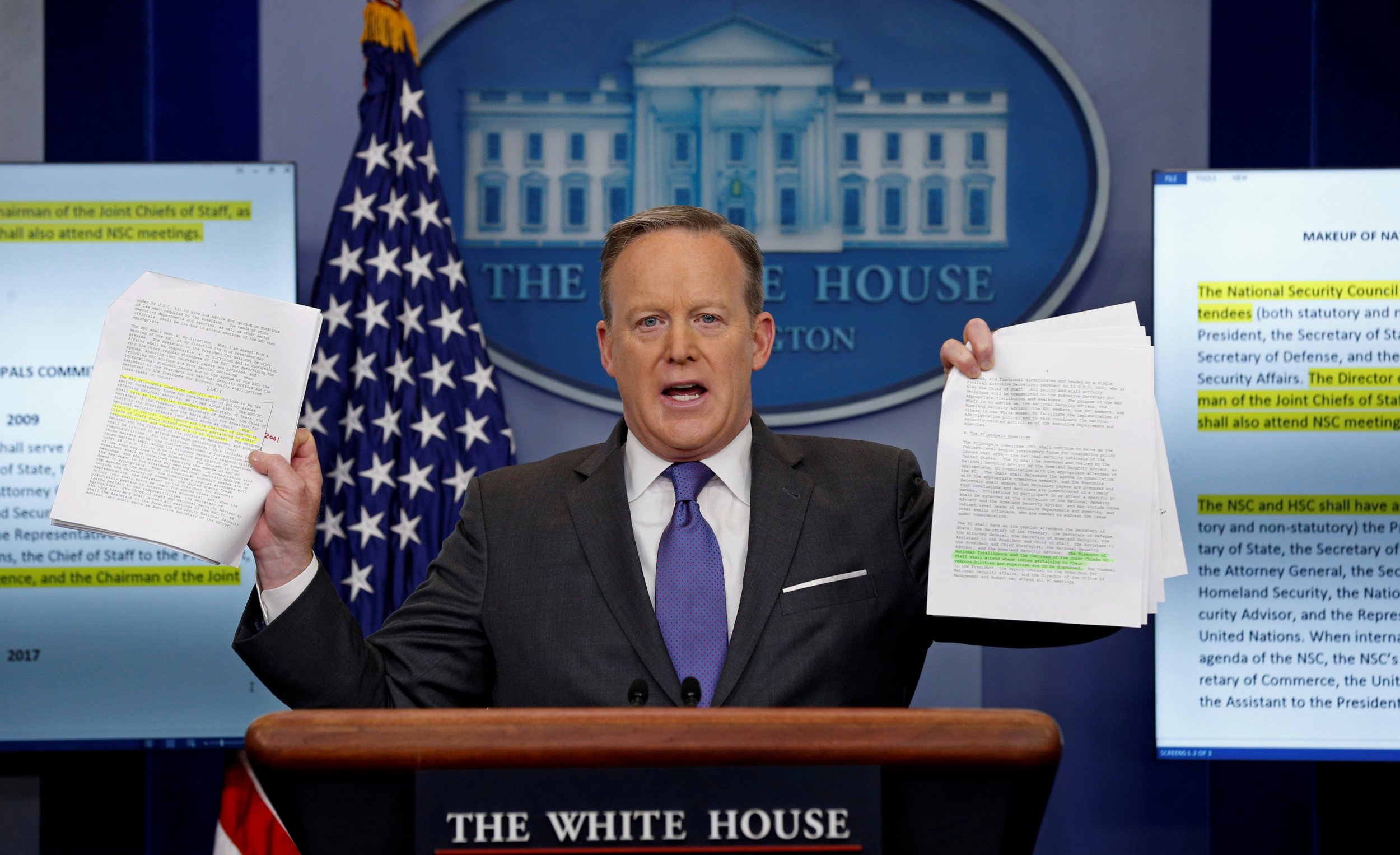 How will White House Press Secretary Sean Spicer comment on the actions which led to the firing of Acting Attorney General Sally Yates late on Monday night? That's the urgent question to which many await to hear the answer on Tuesday, as well as announcements on the recent approval of of President Donald Trump's nominees, Ryan Zinke and Rick Perry, among other pressing issues including reports that the White House plans to retain former President Obama's protective policy on LGBT employees. It's only Tuesday, and political reporters are already making Friday jokes.
You can watch the live briefing here via the White House livestream, beginning at 1:00 p.m. EST.
Related: Three possible Trump Supreme Court nominees
On Tuesday evening at 8:00 p.m. EST, Trump plans to announce his choice of nominee to replace the open seat of the late Supreme Court Justice Antonin Scalia. Trump has indicated through multiple public statements his intention to place a politically conservative nominee.
More recent Trump Administration news from the past 24 hours:
Trump White House Daily Briefing, January 31, 2017 | U.S.