White House Trade Adviser Says Administration Operating Under Assumption of Second Trump Term
On Friday, White House Trade Advisor Peter Navarro said that the Trump Administration is operating under the assumption that there will be a second term, undermining the results of last week's election that determined Joe Biden to be the president-elect.
"We're moving forward here at the White House under the assumption that there will be a second Trump term," he said in an interview on Fox Business.
"I think it's really important before people's heads start to explode, to understand that what we seek here is verifiable ballots, certifiable ballots, and an investigation into what are growing numbers of allegations of fraud under signed affidavits," he added.
Navarro's remarks add to a growing list of statements from Republicans and officials within the Trump administration who refuse to acknowledge the president's defeat. On Tuesday, Secretary of State Mike Pompeo also suggested that the U.S. Department of State is prepared for a second term Trump term.
The administration has repeatedly claimed the election was "stolen" by Democrats, and has moved forward with unsubstantiated allegations of voter fraud and lawsuits to combat the results.
On Tuesday night, Ronna McDaniel, chair of the Republican National Committee (RNC), told Fox News that she has 234 pages containing 500 sworn affidavits that allege 11,000 incidents of various types of voter fraud.
"It's been rigged from the beginning," McDaniel told host Sean Hannity, "rigged from the laws that were being passed in the name of COVID to create a porous election, rigged in the sense that they kicked Republicans out of poll watching and observing... and now you have a media that's rigging it again by saying we're not going to even listen to these stories."
Members of Trump's team and the Republican Party have filed lawsuits in Arizona, Georgia, Nevada, Michigan and Pennsylvania – states where the president had already lost or is projected to lose – to seek a resolution before the final votes are counted in December.
"We have, what appears in some sense to be, an immaculate deception," Navarro added on Friday.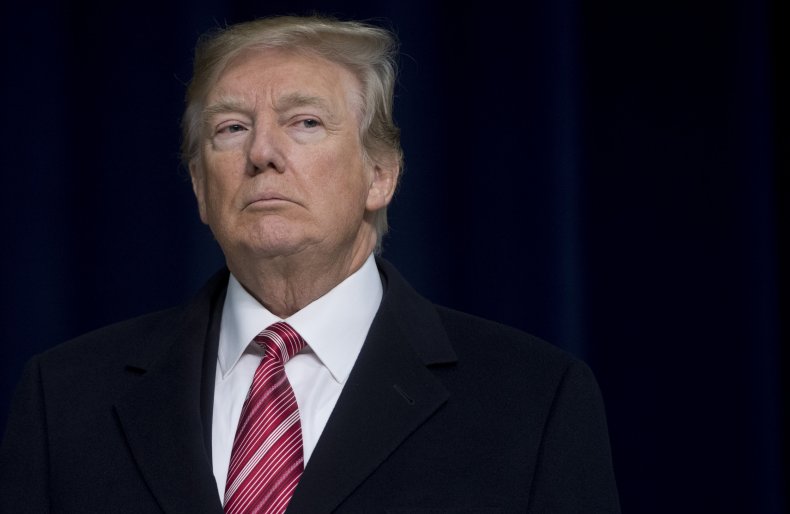 A number of GOP leaders on Capitol Hill have issued their support for the president as well, including Senator Lindsey Graham of South Carolina, and Senate Majority Leader Mitch McConnell.
"We're going to scrutinize the system. We're going to accept the results of court decisions and vote totals, but we're not stopping," Graham said earlier this week.
But election officials in 49 states—including the key swing states listed above—have all contradicted the RNC and Trump campaigns statements by publicly stating they have seen no evidence of widespread voter fraud. The only state to not respond was Texas.
Ellen Weintraub, a commissioner for the Federal Election Commission (FEC), said last week that there was "no evidence of illegal votes cast," and that "state and local officials and poll workers throughout the country really stepped up."
Nevertheless, Trump and his allies have maintained that once all of the voter fraud is exposed, and all legal votes are counted, he will have won the election.
Last week, Biden defeated Trump with 273,000 popular votes and 79 electoral votes in Arizona, Georgia, Michigan, Nevada, Pennsylvania and Wisconsin. The Democratic president-elect has since called Trump's refusal to concede the election "an embarrassment."
In a letter to the General Services Administration (GSA) this week, over 150 former national security officials said that the Trump administration's delay in recognizing Biden as president-elect poses a "serious risk to national security."
Newsweek reached out to the Trump administration for comment.