White House Warns Against Providing Abortions on Federal Land
A senior White House official said Tuesday there could be "dangerous ramifications" to providing abortion services on federal land, shooting down an idea progressive Democrats have proposed in response to the U.S. Supreme Court decision overturning Roe v. Wade.
White House press secretary Karine Jean-Pierre told reporters that providing abortions on federal land in states where the service is banned could put providers and patients in legal danger.
"We understand the proposal is well intentioned, but here's the thing: It could actually put women and providers at risk," Jean-Pierre told reporters on Air Force One. "In states where abortion is now illegal, women and providers who are not federal employees" could face prosecution, she added.
The Supreme Court on Friday overturned the nearly 50-year-old decision of Roe v. Wade that protected a pregnant woman's access to abortion. The case at the heart of the decision was Dobbs v. Jackson Women's Health Organization. The court in December took up arguments in the Mississippi case that centered around a state law that makes most abortions illegal after 15 weeks of pregnancy, or around two months earlier than Roe v. Wade.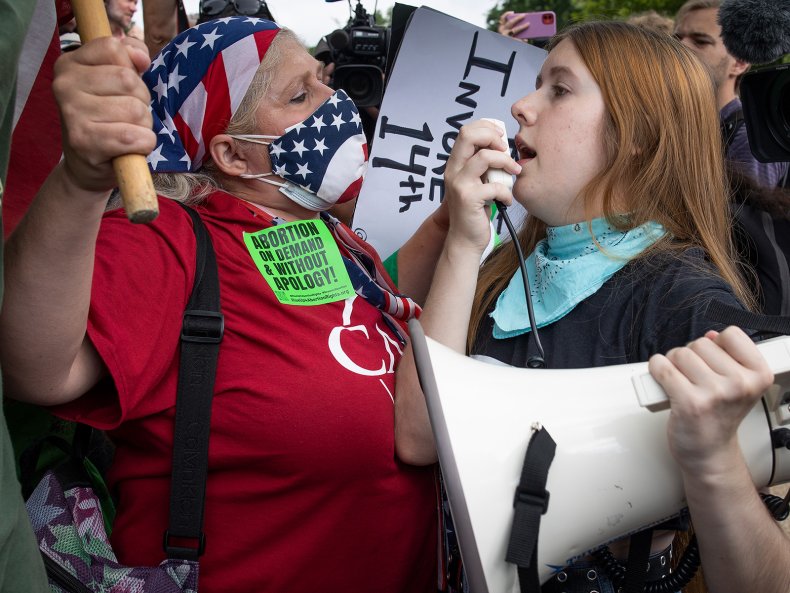 Vice President Kamala Harris downplayed the idea of abortions on federal land in a CNN interview Monday, saying the administration was not considering the proposal.
The idea of providing abortion services on federal land is backed by Senator Elizabeth Warren of Massachusetts, Representative Alexandria Ocasio-Cortez of New York and other progressive Democrats in Congress.
The proposal has gained traction in recent weeks after it was included in a letter Warren and other Senate Democrats sent to the White House outlining steps President Joe Biden can take to protect access to abortion.
Democrats also called on the administration to expand access to medication abortion, and provide funding for people seeking abortion services outside of their home states, among other measures.
But there is a limit on what Biden can do through executive action. Moves such as creating abortion clinics on federal lands would likely spark legal challenges from conservative governors and state lawmakers in states like Texas that have strict bans on abortion.
Biden promised to act on his own to protect access to abortion services last month, after a draft opinion overturning Roe was leaked. Since then, the president has said he is exploring steps he can take on the issue but has not detailed what they might be.
The president is facing growing pressure from Democrats to act swiftly on an issue that could play a major role in the midterm elections in November.
"We're looking at an array of other options," Jean-Pierre said Tuesday.