WHO Decries Monkey Killings, Says Monkeypox is Passing 'Between Humans'
The World Health Organization (WHO) has condemned a surge of attacks on monkeys amid fears of the monkeypox virus.
During a press briefing on Tuesday, the WHO responded to the recent spate of monkey killings in Brazil. In Sao Jose do Rio Preto, a city in the state of Sao Paulo, police are investigating the poisoning and intentional injuring of at least 10 monkeys in less than a week, killing seven, according to Brazilian news website G1.
Police said they believed the attacks were motivated by fears surrounding the news of three confirmed monkeypox cases in the area. Similar incidents of people poisoning or throwing stones at monkeys have been reported in other cities, according to local media.
"What people need to know very clearly is the transmission we are seeing is happening between humans," said WHO spokesperson Margaret Harris. "The concern should be about where it's transmitting in the human population and what humans can do to protect themselves from getting it and transmitting it. They should certainly not be attacking any animals."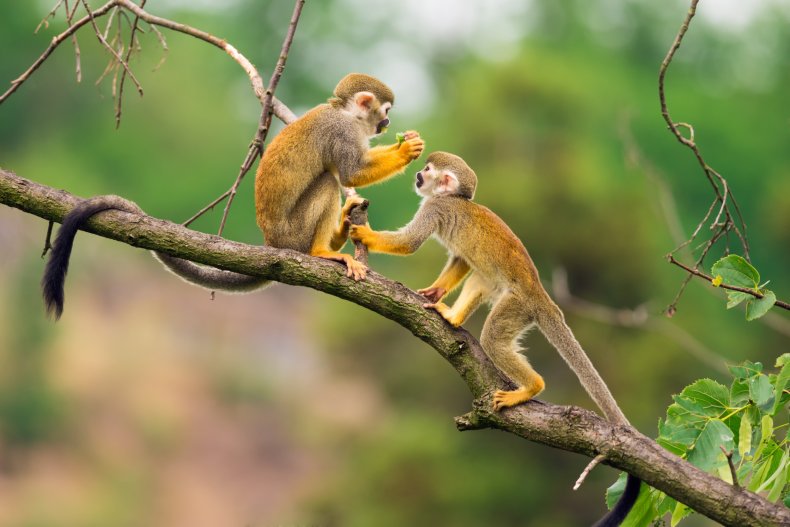 Why Is It Called Monkeypox?
Harris added that the organization was continuing efforts to rename the virus, whose reference to monkeys is misleading.
"The monkeypox virus is in a number of different animals—it's much more commonly in various rodents," she said. "The only reason it got named monkeypox is this virus was first identified in a group of monkeys in Denmark."
Monkeypox Around The World
Brazil has reported 2,131 cases of monkeypox, according to data from the Centers for Disease Control and Prevention (CDC). One Brazilian patient died of the disease on July 29. He was reported to have suffered from comorbidities that aggravated his condition, including lymphoma and a weakened immune system, according to Brazil's health ministry.
After the WHO declared the global monkeypox outbreak a "public health emergency of international concern," President Joe Biden declared a public health emergency in the United States on August 4. The U.S. has confirmed 9,492 cases as of Wednesday, per the CDC, more than any other country in the world.
A WHO spokesperson has told Newsweek that in newly affected countries, the virus is concentrated "among gay, bisexual and other men who have sex with men who have had recent sexual contact with a new partner or partners." However, experts have warned against stigmatizing the virus and stressed that anyone may catch it.
How Is Monkeypox Spread?
Monkeypox is spread through close contact and exposure to an infected person's respiratory droplets, skin lesions or other body fluids.
Symptoms include swollen lymph nodes, fever and a rash that can initially be mistaken for chickenpox or a sexually transmitted infection. Its symptoms are similar to those of smallpox, but monkeypox is milder and rarely fatal, according to the CDC.
As public health entities rush to put out advice about the spreading virus, people have gone online to share their experiences and feelings about the world's response to the outbreak.
Rahul from Luxembourg, 31, was diagnosed with monkeypox on July 29—more than a week after the onset of symptoms. He shared his experience on Reddit, detailing everything from his first symptom to getting treatment.
And a Georgia woman who caught monkeypox while working as a cashier has said she "did not do anything sexual to contract" it.