Who Is Edie in 'This Is Us'? Meet Nicky's Flash-Forward Wife
This Is Us has recently left fans with two big mysteries in its flash-forward scenes: who was in the white car pulling into Kevin's (Justin Hartley) driveway, and who is the future wife of Nicky (Griffin Dunne)?
In Season 6, Episode 2, it was revealed that these two people are the same person—and are not who fans might expect them to be.
A major fan theory had posited that Nicky would be married to Sally (Genevieve Angelson), the woman who he let get away after she moved to Pittsburgh. However, the most recent episode revealed that Sally was in an unhappy marriage with someone else.
With Sally out of the picture, the NBC show then revealed who was Nicky's future wife—a new character called Edie.
Who is Edie in This Is Us?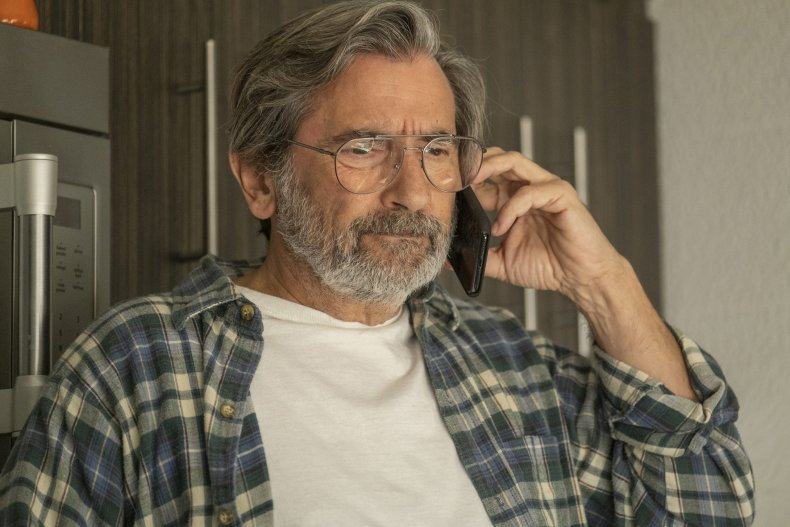 In the most recent episode, titled "One Giant Leap," we met Edie, a flight attendant who Nicky gets into an argument with.
Later, we cut to the scene with the white car, and hear Randall (Sterling K. Brown) saying "look who's here," as Nicky and an unseen woman arrive.
This Is Us viewers have seen this scene before (at the end of Season 5), but this time we finally get to see the woman. And it's Edie, who we then see kissing Nicky and being with him at the bedside of Rebecca (Mandy Moore).
Per series creator Dan Fogelman, there were two potential storylines for Nicky—one that would see him end up with Sally, and one that saw him ending up with a new character like Edie.
Asked by Deadline why they decided the latter, Fogelman said: "To us, it felt much more exciting to have him go on a journey that doesn't just have a clean, perfect ending, that, oh, the girl's magically available after 50 years, and they still have the same feelings towards one another, and it's fine, versus a reconnection that moves him forward on his journey."
In the same interview, he also teased that we will see more of Nicky and Edie's marriage across the remaining episodes of the show (which is ending after Season 6). "Early in the season," he said, "she has this great stuff, and you get to see what Nicky is like in a relationship. It's really fun, it's really exciting, and it's just such a great color in the character."
Who plays Edie in This Is Us?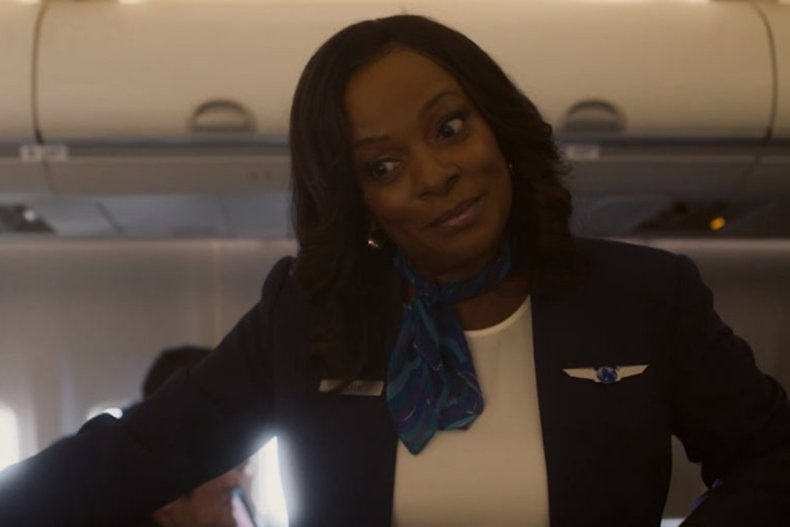 That would be Vanessa Bell Calloway, the 63-year-old character actor who has been working in TV and film since the mid-1980s.
To a generation of comedy fans, she is known as Imani Izzi, the princess who barks like a dog in the Eddie Murphy film Coming to America (she also cameoed in the recent sequel Coming 2 America).
More recently, she was been a cast member of the Bounce TV drama Saints and Sinners. She was also a recurring cast member of Shameless, in which she played the mother of Gallagher family neighbor Veronica Fisher.
Other recent roles were in episodes of The Connors, Showtime's Black Monday and HBO series A Black Lady Sketch Show, as well as the Mel Gibson film Dragged Across Concrete.
This Is Us Season 6 airs Tuesdays at 9 p.m. ET / 8 p.m. CT on NBC. All episodes so far are streaming on Hulu.