Who Flew on Jeffrey Epstein's 'Lolita Express' Plane? Full List of People Named
Donald Trump, Bill Clinton, Kevin Spacey and more—these are just some of the high-profile figures who allegedly flew in convicted sex offender Jeffrey Epstein's notorious "Lolita Express" private jet.
Epstein's plane was derisively called the "Lolita Express" by certain media outlets following allegations that it was used to fly underage girls to some of the late financier's properties.
The trial of Ghislaine Maxwell is currently ongoing in Manhattan, New York and the personal pilot of Jeffrey Epstein has given testimony.
For nearly 30 years, Larry Visoski (Lawrence Paul Visoski Jr.) piloted the Boeing 727 that reportedly hosted a spate of famous names which include Britain's Prince Andrew and numerous U.S. senators.
According to The Associated Press, Visoski testified that he never saw evidence of sexual activity on planes as he flew Epstein and his high-profile passengers aboard the two jets he piloted for roughly 1,000 trips between 1991 and 2019.
Visoski told the court that he recalled Prince Andrew being a passenger on the jet as well as actors Kevin Spacey and Chris Tucker. He also remembered violinist Itzhak Perlman and named tech mogul Bill Gates, and politician and former astronaut John Glenn.
The former Senate majority leader, George Mitchell, was also named by Visoski as being a passenger on the "Lolita Express."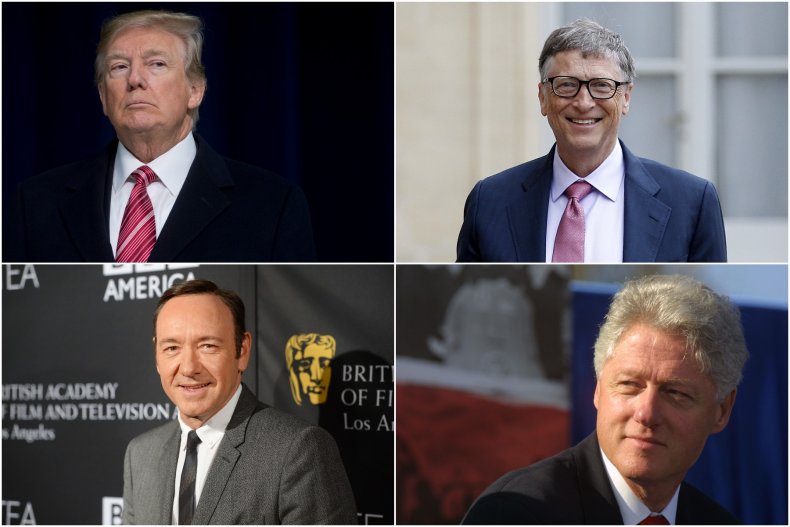 Who Flew on Jeffrey Epstein's 'Lolita Express' Plane?
Donald J. Trump
Bill Clinton
Kevin Spacey
Chris Tucker
Bill Gates
Prince Andrew
Robert F. Kennedy Jr.
Violinist Itzhak Perlman
U.S. Sen. John Glenn
Former Senate majority leader George Mitchell
All names have been reported in Associated Press and CNN.
During cross-examination, Visoski also gave details about flying to Epstein's private Caribbean island, Little St. James.
"It was a regular destination," Visoski told the court.
The pilot was asked if he ever saw sex acts with underage females, to which he replied: "Absolutely not."
Maxwell, a former British socialite who was arrested in 2020, is being tried on multiple felony counts which include trafficking underage girls for Epstein to sexually abuse.
The 59-year-old is accused of grooming underage girls and offering them lavish trips and gifts in exchange for exploiting them. She has also been accused of participating in the abuse in some cases.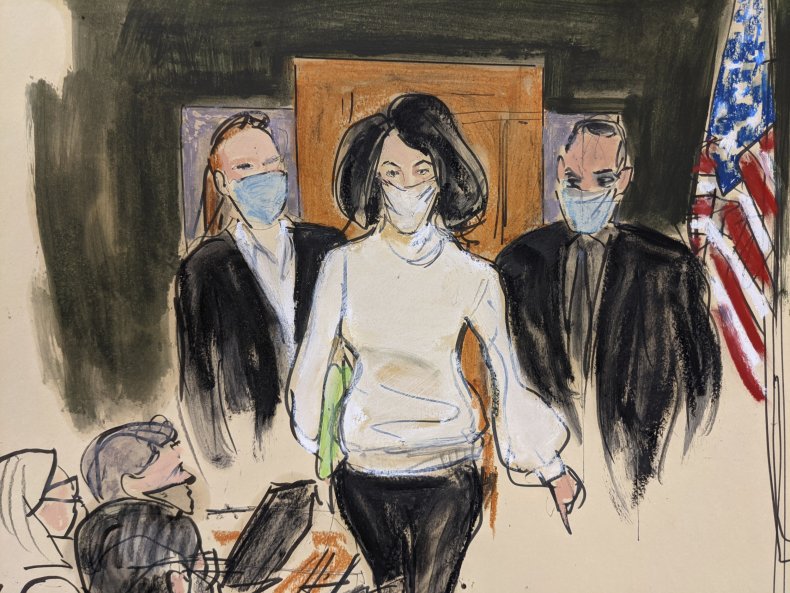 Maxwell has pleaded not guilty to all of the charges against her.
In court on Tuesday, a woman using the pseudonym "Jane," testified that Maxwell was sometimes present when the witness had sexual interactions with Epstein when she was aged 14.
Virginia Giuffre, who is not a witness in this trial, has alleged that she was abused by Prince Andrew and has claimed that Maxwell flew her around the world when she was 17 and 18 for sexual encounters with billionaires, politicians, royals and heads of state.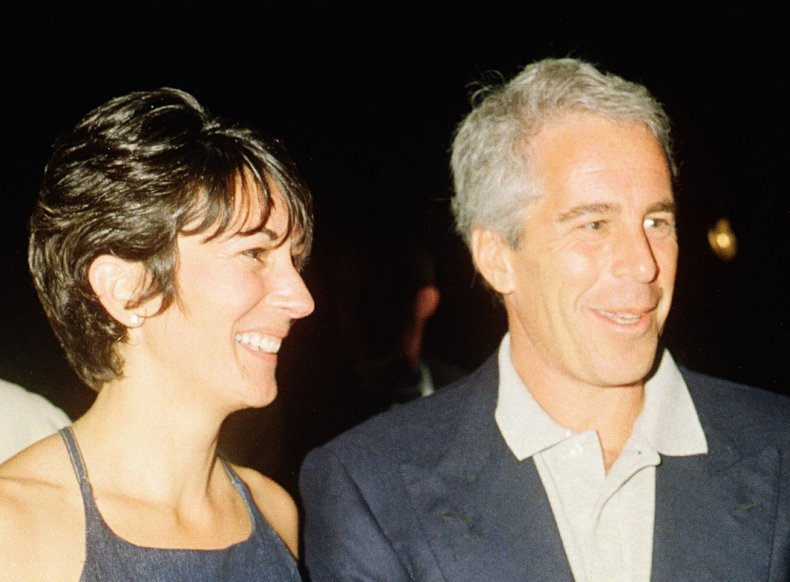 Prince Andrew has denied all the claims against him.
Maxwell's defense has said that their client is being made a scapegoat for Epstein who died by apparent suicide in a jail cell in 2019.
UPDATE 12/01/21 110:42 a.m. ET: This article was updated to include a new picture.