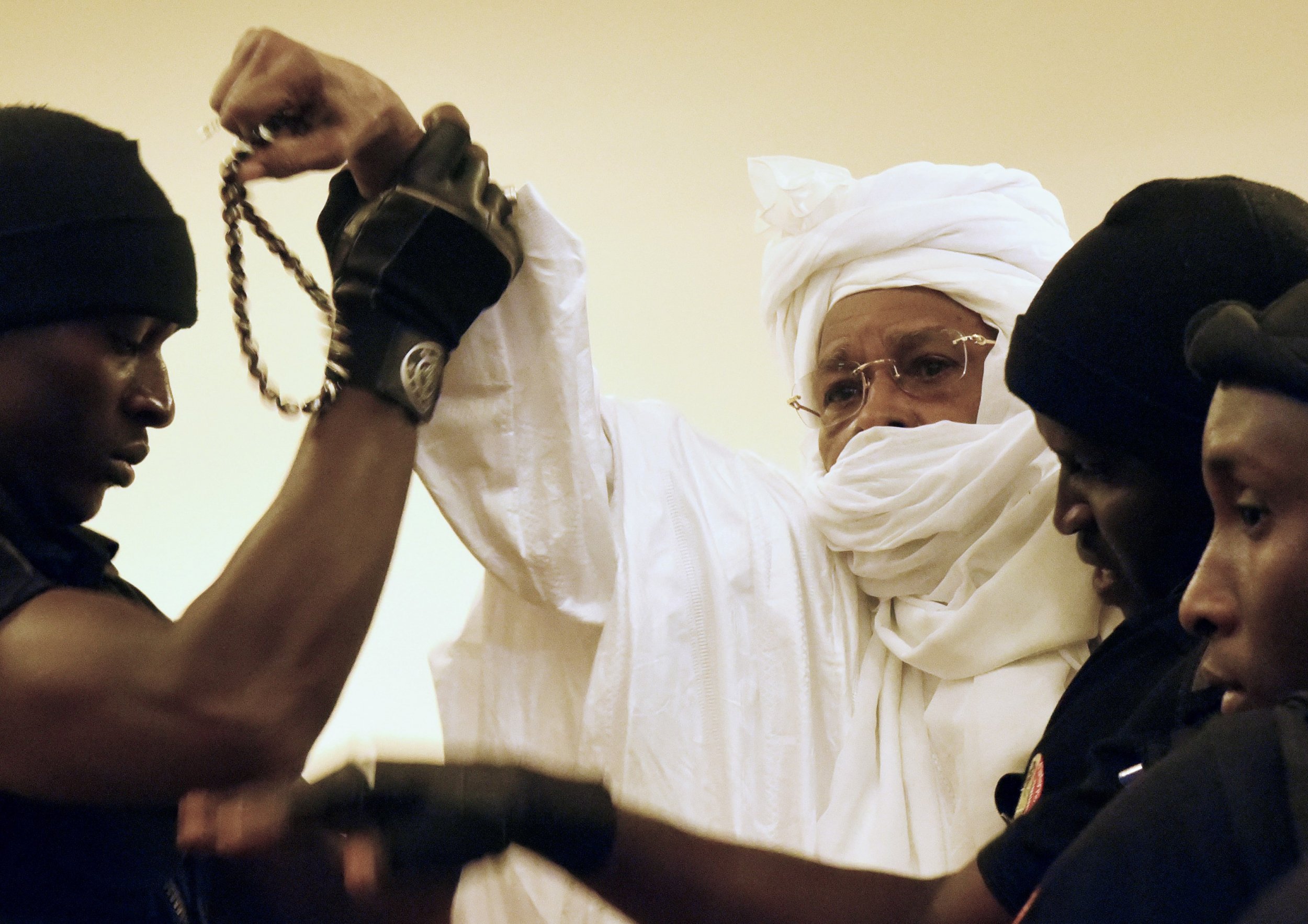 The verdict condemning former Chadian dictator Hissène Habré to life imprisonment in a Senegal court on Monday was greeted with rapturous applause and hollering.
The judge ruled that Habré, 73, is guilty of crimes against humanity for ordering the killings of thousands of Chadian citizens during his eight-year rule from 1982 to 1990. The ex-leader was also convicted of rape. Despite the verdict, the headscarf-clad Habré remained defiant, raising his arms and shouting to supporters in the courtroom, "Down with France-Afrique!" The remark is a reference to French influence in former African colonies, such as Chad. France played a significant role in bringing Habré to trial.
But for most, the judgement marked a milestone for both Habré's victims and African justice in general. Habré's trial was heard by the Special African Chamber, a tribunal specifically created in 2013 to try the ex-Chadian leader in Senegal with the backing of the African Union (AU). Monday's judgement is the first time an African country's domestic courts have prosecuted a former head of state of another African country; usually those types of cases are referred to international tribunals such as the International Criminal Court (ICC).
Habré was born in northern Chad in 1942 to a family of shepherds and studied at university in France. After serving as prime minister for one year in a short-lived coalition between 1978-79, he came to power in 1982, deposing then-President Goukouni Oueddei. During his tenure, Habré created a feared secret police unit known as the Documentation and Security Directorate (DDS), which he used to carry out some of the worst abuses against political opponents.
Witnesses at the trial recounted some of the horrendous torture techniques carried out by DDS officers on Habré's order. They told of victims having gas squirted into their eyes, being subjected to electric shocks and undergoing "supplice des baguettes," a technique where two sticks are placed through a piece of rope encircling the victim's head and then turned, slowly tightening the rope. One victim said it felt as though his brain was going to explode. The presiding judge in the case, Gustave Kam, found that Habré had in some cases inflicted the abuse himself or ordered it via phone or walkie talkie, according to Reuters.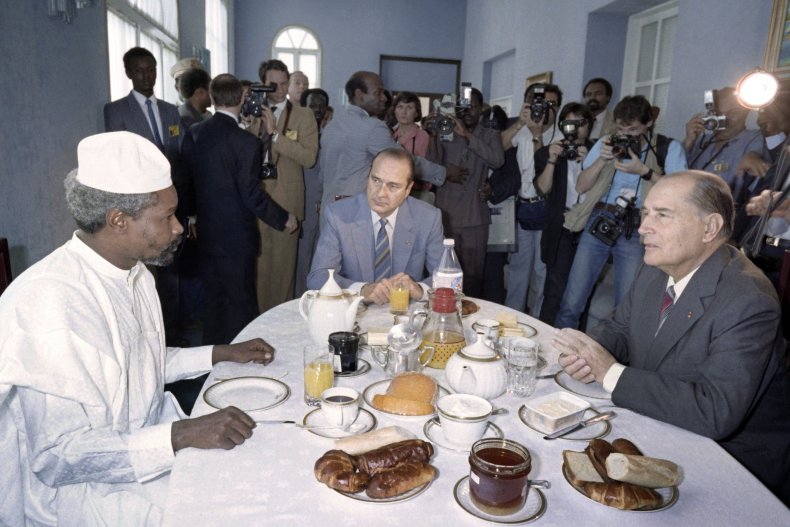 Habré's rule was marked by repression of any kind of political opposition. The dictator's government also occasionally targeted members of different ethnic groups when their leaders showed signs of gaining too much support. In 1992, the Chadian Truth Commission estimated that 40,000 people were killed during his rule, most by the DDS. Human Rights Watch produced a 714-page study on the abuses during Habré's rule in 2013 and branded him "Africa's Pinochet," a reference to former Chilean military dictator Augusto Pinochet who ordered the murders of thousands of opponents during his 16-year rule.
Throughout the nine-month trial, Habré refused to recognize the court's authority, at times having to be forcibly carried into the courtroom by security forces. A Belgian court issued an arrest warrant for him in 2005, citing universal jurisdiction, but the AU requested that Senegal try Habré in the country, where he had fled to from Chad in 1990 after being overthrown by current President Idriss Deby.
Gaetan Mootoo, Amnesty International West Africa researcher, says the trial should serve as a template for bringing other African dictators to justice. "This landmark decision should also provide impetus to the African Union or individual African states to replicate such efforts to deliver justice to victims in other countries in the continent," he says. Indeed, the verdict could be interpreted as exemplifying the efficiency of administering justice at home rather than abroad: Despite several high-profile cases, including that of Sudanese President Omar al-Bashir, the Netherlands-based ICC has so far failed to prosecute a sitting head of state.
As well as final vindication for some of the victims, the verdict in Habré's trial also provides a moment of reflection for those who supported the dictator during his time in power. Habré was widely believed to have been assisted by the CIA in coming to power and the U.S. saw the Chadian strongman as a key ally in Africa.
U.S. Secretary of State John Kerry welcomed the court's ruling as a "landmark in the global fight against impunity" but also hinted at the support Habré was offered by U.S. authorities at the time. "As a country committed to the respect for human rights and the pursuit of justice, this is also an opportunity for the United States to reflect on, and learn from, our own connection with past events in Chad," he said.