Uganda: Museveni Calls ICC 'Useless,' Prompts Western Leaders to Walk Out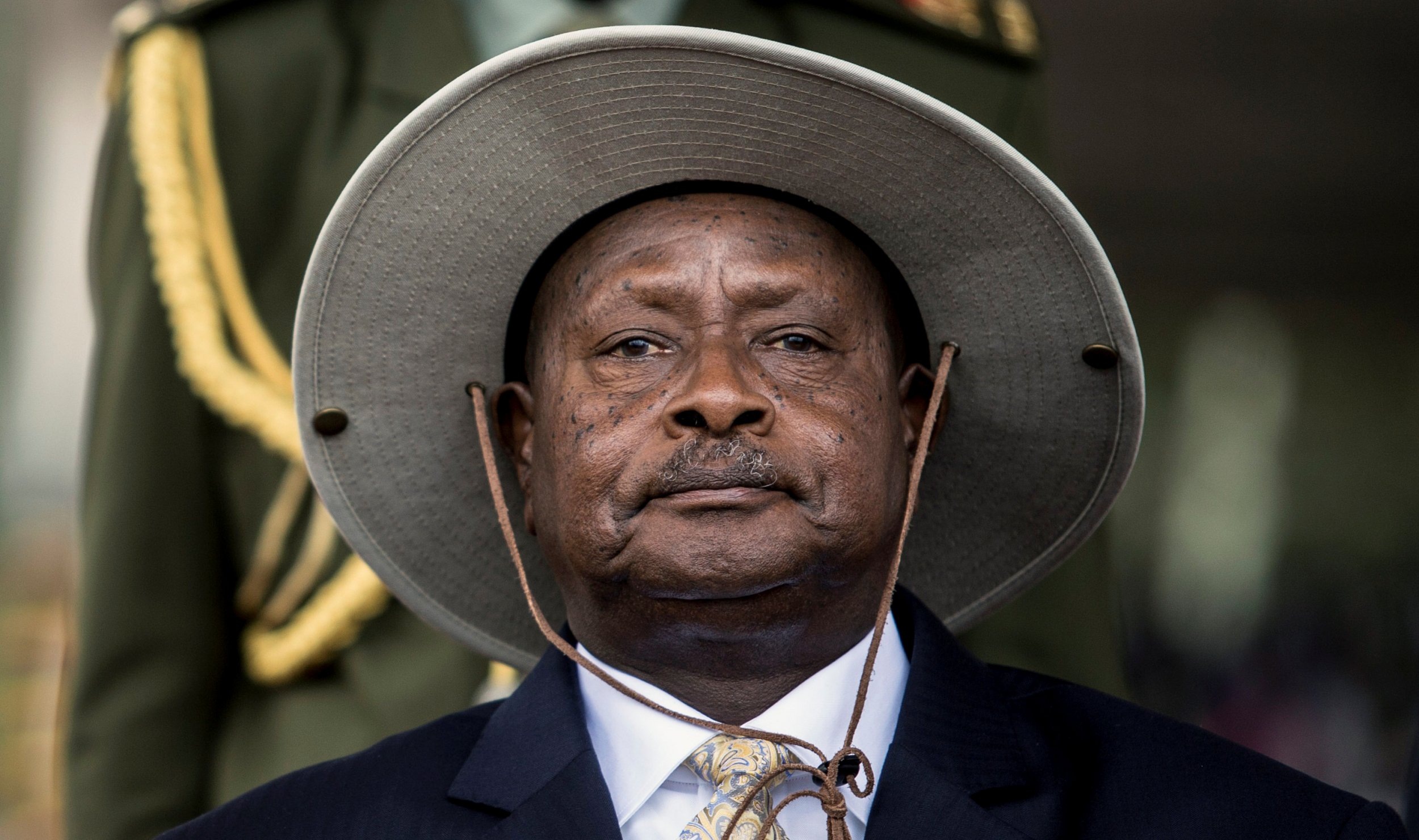 Western diplomats attending the inauguration of Ugandan President Yoweri Museveni walked out after the African leader called the International Criminal Court (ICC) "useless."
Museveni, 71, was sworn in for his fifth consecutive term at the head of the East African country on Thursday in the capital Kampala in a ceremony attended by a plethora of African leaders. These included Sudanese President Omar Al-Bashir, who is the subject of an ICC arrest warrant under charges of genocide and crimes against humanity. As a signatory to the ICC's Rome Statute, Uganda is technically bound to enact the arrest warrant.
The veteran leader vowed to fight corruption and cut bureaucracy over his next five years in charge of Uganda. Museveni also criticized the ICC, however, describing the court based in The Hague as "a bunch of useless people," according to Reuters. Bashir previously traveled to South Africa in 2015, where a court ruled that he should not be allowed to leave the country, but the Sudanese president was able to depart freely after the government failed to enforce the arrest warrant.
The remarks prompted officials from the European Union, United States and Canada to walk out of the inauguration ceremony in protest, according to U.S. State Department spokeswoman Elizabeth Trudeau. "We believe that walking out in protest is an appropriate reaction to a head of state mocking efforts to ensure accountability for victims of genocide, war crimes, and crimes against humanity," Trudeau told a press briefing in Washington on Thursday.
The ICC has so far failed to prosecute a sitting head of state since it was set up in 2002. The court recently convicted former Congolese Vice President Jean-Pierre Bemba of war crimes and is currently trying ex-Ivory Coast President Laurent Gbagbo on charges of crimes against humanity, which he denies.
Museveni was re-elected in controversial circumstances in February, with Ugandans suffering a social media blackout on polling day and voters facing delays of up to seven hours for the delivery of ballots in some places. Ugandan opposition leader Kizza Besigye rejects the result and was sworn in in an alternative inauguration ceremony in Kampala on Wednesday before being arrested.
One African leader who reportedly received a warm welcome at the inauguration was Zimbabwean President Robert Mugabe. The 92-year-old leader received a standing ovation at a dinner hosted by Museveni for African heads of state when he arrived a few minutes late, according to Uganda's New Vision newspaper. This confirmed his status as "an African legend," according to state-run Zimbabwean outlet the Herald.