Bump-Stock Inventor Jeremiah Cottle is an Air Force Veteran Who Wanted Rifles to Shoot Faster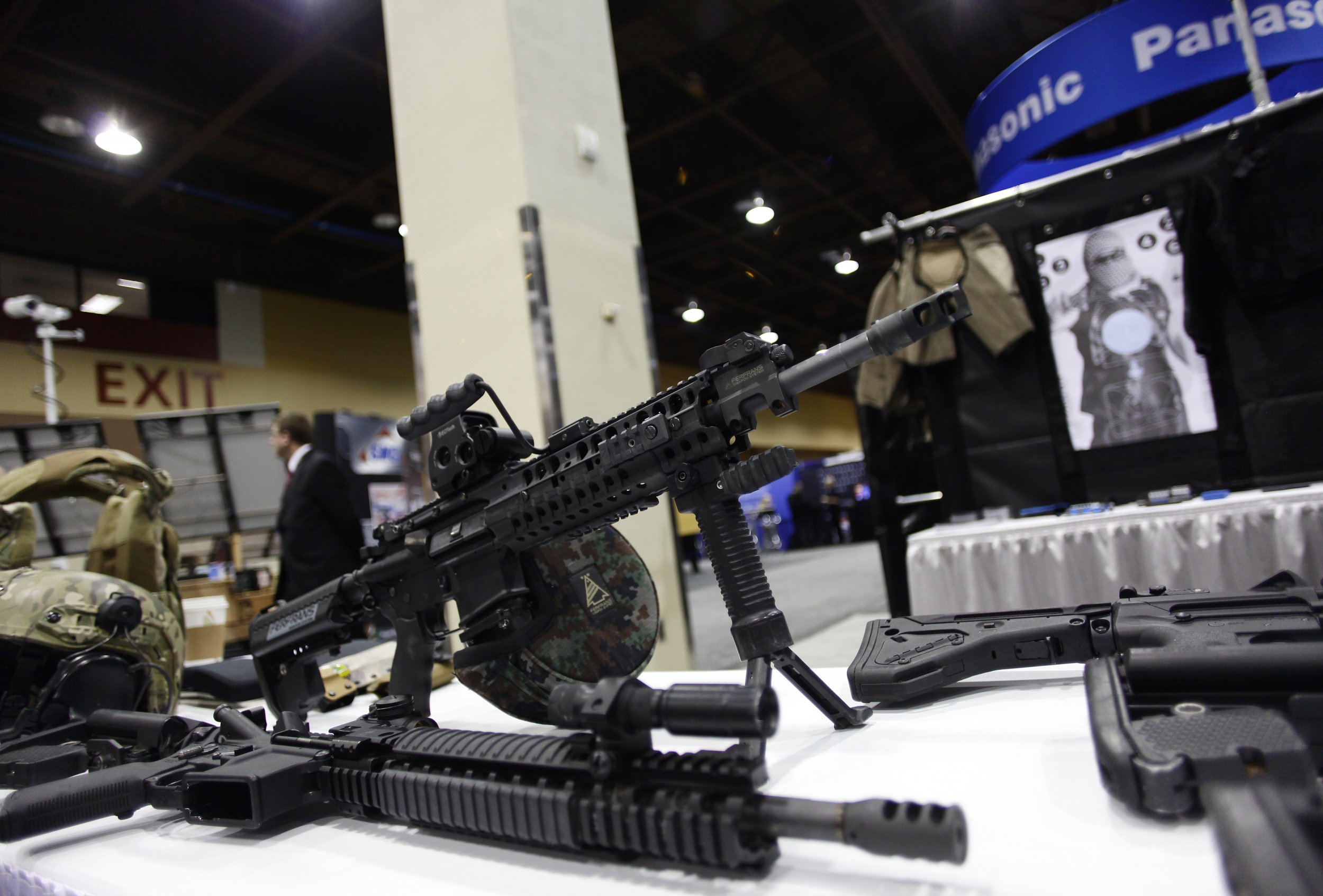 A block of wood, PVC pipe, duct tape and an hour of time is all it took to create the first bump-stock, the device that may have allowed Las Vegas shooter Stephen Paddock to kill much faster during his rampage.
Since the Sunday evening shooting, the gun attachment, which allows a semiautomatic rifle to shoot at a pace nearly as fast as a fully automatic rifle, has been a point of controversy.
Many, including the National Rifle Association, have called for added regulations of the device in the wake of the attack, which left 58 dead and hundreds of others injured.
But who created the bump-stock and why?
Meet Jeremiah Cottle, an Air Force veteran.
Cottle served overseas in Bosnia, Kosovo and Iraq but came back to the U.S. in 2005 after suffering a traumatic brain injury. He told The Albany News, a local newspaper in Texas, about his invention and how he created it.
He said he was shooting with a friend one day when the idea popped in his head.
"We weren't able to fire as fast as we wanted," he told the newspaper. "We couldn't afford what we wanted – a fully automatic rifle – so I started to think about how I could make something that would work and be affordable."
He started thinking and came up with the idea of an attachment that would serve as a "stable platform to hold on to the firearm" but would slide back and forth, he told Ammoland.com, a shooting news organization.
Needing just an hour, he fashioned his first model of the device from a block of wood, a PVC pipe and some duct tape, he told Ammoland.
The attachment absorbs the recoil from the weapon, allowing a more accurate shot. A user of the device can keep his finger on the trigger and the weapon's movement will cause it to keep firing, simulating automatic fire.
After coming up with the idea, Cottle sunk his savings and retirement into the product and had it approved by the Bureau of Alcohol, Tobacco and Firearms, he told The Albany News. He started the company Slide Fire Solutions.
Sales began in December 2010 and operations have only expanded. The product retails for $150 to $350, whereas fully automatic rifles can cost at least of $15,000, he told the newspaper.
"I've been a recreational shooter my entire life and I've always enjoyed shooting full auto. At the same time purchasing a class 3 firearm is outrageously expensive, not to mention it requires a mountain of paperwork sure to give you life-threatening paper cuts," he told Ammoland.
He's the first to come up with the idea, but Cottle isn't the only seller of the product. He has sued others who sold similar devices and has just one other competitor, Fostech Outdoors, according to NBC News.
In his interview with Ammoland, Cottle was asked about the mass shooting in Orlando and criticism that the device transforms a gun into an automatic firearm.
He said his attachment merely allows people to safely hit the trigger faster and dismissed the notion the device should be banned. Every time Cottle sells a device, he includes a certificate from ATF stating its legality.
Now criticism of the attachment has strengthened after police said they found 12 bump stocks on guns used by Paddock during the Las Vegas shooting.
Despite the controversy — or, more actually, because of it — the devices are selling out at stores before any ban could go into effect.
"I own a lot of guns, and as a hunter and sportsman, I think that's our right as Americans, but I don't understand the use of this bump-stock," Senator John Cornyn of Texas, the No. 2 Republican in the Senate, told the New York Times. "It seems like it's an obvious area we ought to explore and see if it's something Congress needs to act on."