Who Is Joelle Rich? Meghan Markle's Lawyer Connected to Johnny Depp
Johnny Depp has been, for all the public knows, single since his high-profile divorce from Amber Heard but now fans and reports in the media are speculating that the actor, 59, has found love again.
The Pirates of the Caribbean actor is now romantically connected with one of his lawyers.
Joelle Rich, a lawyer from Schillings Partners in the United Kingdom, represented Depp in his libel trial against the British tabloid, The Sun.
Depp famously lost the 2020 libel case against the newspaper, which had labeled the actor a "wife beater" in reference to the domestic abuse allegations Heard had made against him during their divorce proceedings in 2016.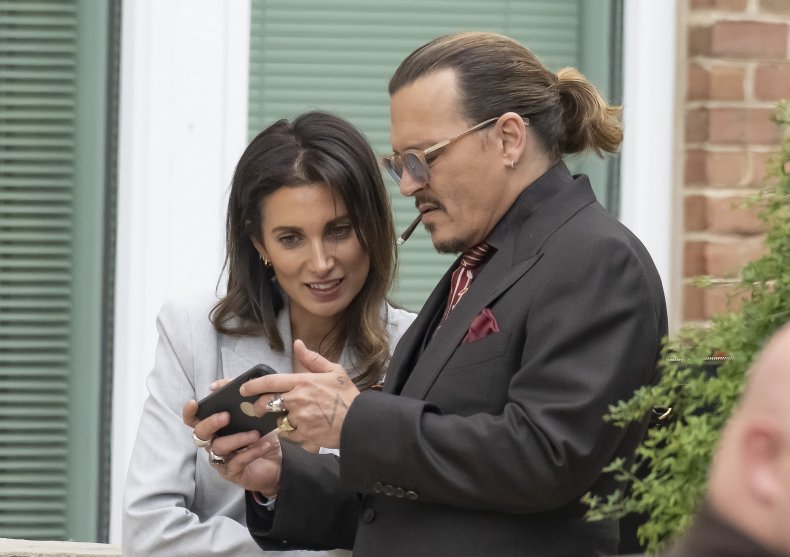 Who Is Joelle Rich?
Rich is a partner at the law firm Schillings who, according to her company profile, helps individuals and families in the public eye protect their privacy and reputations, both in and outside of the courtroom.
The lawyer has "particular expertise in protecting individuals' privacy from unwarranted intrusion and media attention" and more than a "decade of experience in media law."
Rich also reportedly represented Meghan Markle in her case against the Mail on Sunday newspaper.
The Duchess of Sussex sued the publisher of the publication in 2018 for invading her privacy by publishing a private letter she had sent to her father, Thomas Markle.
Newsweek has contacted Depp's representative and Rich for comment.
During the multimillion-dollar defamation trial in Fairfax, Virginia, there was speculation that Depp and one of his U.S. lawyers, Camille Vasquez, were dating.
Vasquez, who became a celebrity in her own right due to her performance in the courtroom, shut down rumors that she and the Sweeney Todd star were romantically involved, labeling such speculation "sexist."
Addressing the matter in a June interview with People, Vasquez said: "I guess it comes with the territory of being a woman just doing her job."
She continued: "It's disappointing that certain outlets kind of ran with it or said that my interactions with Johnny—who is a friend and I've known and represented for four-and-a-half years now—that my interactions in any way were inappropriate or unprofessional. That's disappointing to hear."
"I care very deeply about my clients, and we have obviously become close," she added. "But when I say we, I mean the entire team, and of course that includes Johnny. And, I'm Cuban and Colombian. I'm tactile. What do you want me to say? I hug everyone. And I'm not ashamed about that."