'Only Murders in the Building' Reveals Who Killed Bunny in Explosive Finale
Only Murders in the Building Season 2 has come to an end, with one murder solved and another investigation just beginning.
The second series of the award-winning show focused on the shocking murder of The Arconia board president, Bunny Folger (played by Jayne Houdyshell).
At the end of Season 1, she was found stabbed in Mabel's (Selena Gomez) apartment, with Mabel's knitting needle plunged into her chest and at the beginning of Season 2, Charles (Steve Martin), Mabel and Oliver (Martin Short) found themselves framed as the key persons of interest.
Over 10 episodes, there have been a whole host of suspects in Bunny's death including a corrupt police officer, a cat-loving Arconia resident, an artist and even rival podcast host Cinda Canning.
So, who was Bunny's real killer? Newsweek has everything you need to know.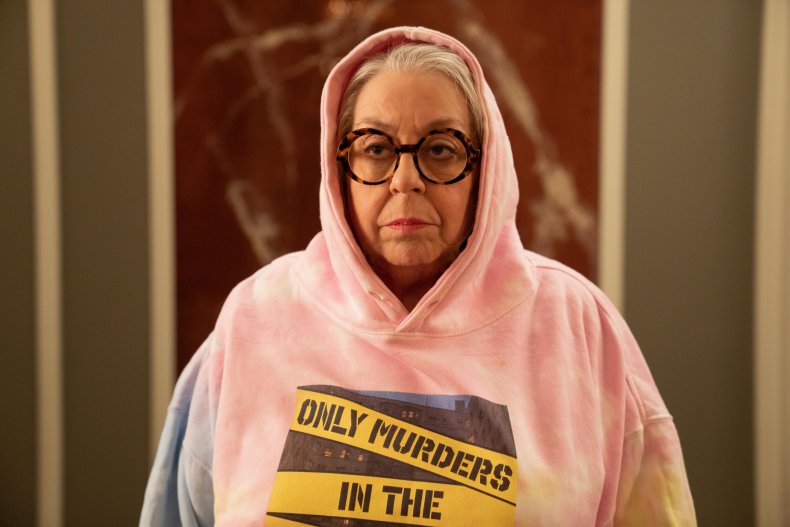 Who Killed Bunny?
Armchair detectives who suspected Cinda Canning's assistant Poppy White (Adina Verson) as the killer from back in Episode 6, have reason to celebrate. Poppy was unmasked as Bunny's killer.
In Episode 9, Poppy confessed under pressure to Mabel she was Becky Butler, the focus of Cinda Canning's award-winning podcast, All Is Not OK in Oklahoma.
The season finale of Only Murders in the Building revealed Becky had faked her own disappearance and boldly pitched her life story as a podcast idea to Cinda, under the name Poppy, securing herself a job as Cinda's assistant in the process.
At first Mabel, Oliver and Charles were convinced that Cinda and Poppy/Becky worked together to bring the fake disappearance of Becky to the true-crime podcast world as well as securing the false arrest of the mayor for Becky's murder in the process. However, towards the end of the finale, it became obvious Cinda was also a victim and had fallen for Poppy/Becky's story.
Cinda even turned against Poppy and worked with Mabel, Oliver, and Charles to unmask her as a fraud and as Bunny's killer.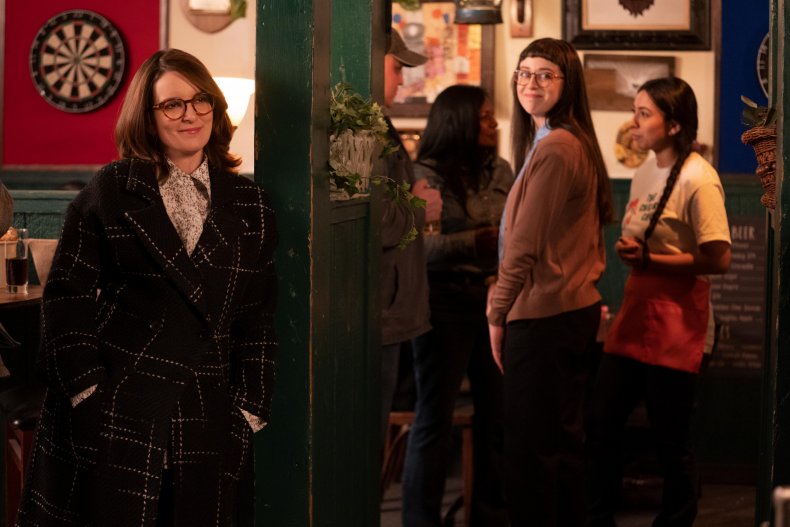 14 Savage
In the Only Murders in the Building finale, Mabel, Charles, and Oliver met Poppy for lunch where they quickly learned the meaning of "14 Savage," Bunny's last words before she died.
It turned out that Bunny actually said: "14 Sandwich" which was the name of the horrible-sounding meal Bunny's killer had ordered from her favorite diner the day she died. When Poppy ordered the unique sandwich at lunch, Mabel had her lightbulb moment.
Also at lunch, Mabel received a phone call from Detective Williams (Da'Vine Joy Randolph), who shared that the saliva found on the murder weapon (that was planted in Charles' apartment) had belonged to a girl who allegedly died years ago in Oklahoma.
Who faked their own death in the state of Oklahoma? Poppy AKA Becky Butler.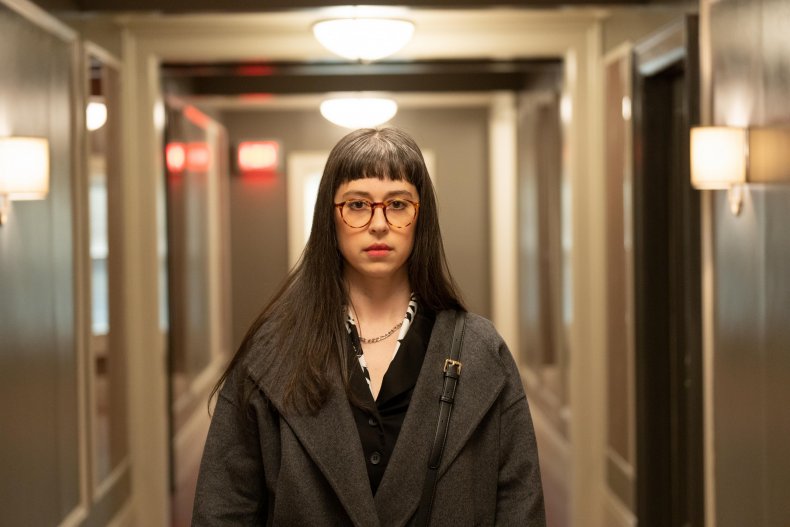 An Act of Theater
The residents of the Arconia gathered in Bunny's apartment for a "Killer Reveal Party" organized by Mabel, Oliver, and Charles.
At first, it looked like Cinda was really going to be unmasked as Bunny's killer but it soon transpired Cinda was in on the sting all along.
Just as it looked as if Cinda was going to crack, Mabel turned and pointed the finger at Alice (Cara Delevingne). To be fair, all the evidence did point to Alice, especially when in a fit of rage she stabbed Charles in the stomach, supposedly killing him.
As everybody waited for help in Bunny's apartment, while a blood-stained Charles lay on the floor covered with a white sheet, Cinda shared she was impressed by Mabel and suggested she should have her own podcast, causing Poppy/Becky to completely, in Oliver's words, "unravel."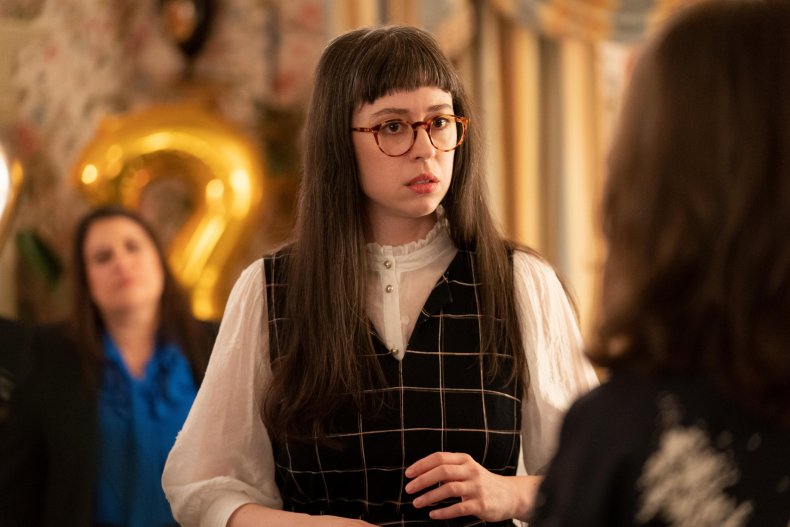 Poppy was in the middle of ranting about how unfair it was for Mabel to receive praise about a podcast before she was interrupted by a sneezing fit.
Oliver then shared the killer was heard sneezing in the walls of the Arconia on the night Bunny died, to which Poppy remarked "You're going to believe some girl hiding in your walls?".
Oliver, with a smug look on his face, then explained that only the killer would know there was a young girl hiding in the walls on the night Poppy died. Viewers will remember Charles' daughter Lucy (Zoe Colletti) was hiding in the walls and crossed paths with the killer dressed in black.
Mabel then exclaimed "Her name was Lucy" followed by Cinda shouting out "And your name is Becky."
Poppy also had a motive to kill Bunny as she was interested in the $14 million Rose Cooper painting that Bunny had kept in her apartment. She had even pitched the idea to Cinda days before Bunny's death. In a flashback, Poppy and corrupt cop Kreps (Michael Rapaport) spoke of wanting fame and fortune, so having that painting or having a hugely successful podcast on its mystery would have set them up for life.
And just like like that, Poppy/Becky was arrested by police alongside Kreps who had been helping Poppy all along plant and corrupt evidence.
Another Murder in the Building
Only Murders in the Building Season 2 came to a bloody end when another murder fell into the hands of Mabel, Oliver, and Charles.
Ben Glenroy (Paul Rudd) collapsed on the stage with blood pouring from his mouth on the opening night of Oliver's Broadway play, setting up Season 3 of Only Murders in the Building.
At the moment, it is unlikely Poppy/Becky will have had anything to do with Ben's death but with Only Murders in the Building, you can never be too sure.
Only Murders in the Building Seasons 1 and 2 are streaming on Hulu and Disney+ now.