Who Is Konstantin Malofeyev? Russian Oligarch Nabbed In Cybercrime Probe
Russian oligarch Konstantin Malofeyev was charged by the U.S. Department of Justice (DOJ) for violating government sanctions in a major cybercrime probe, U.S. officials stated on Wednesday.
The United States and Europe moved to place sanctions against Russia after President Vladimir Putin launched an invasion of Ukraine in late February. In March, the Justice Department launched a cybercrime task force known as "KleptoCapture" to further enforce the sanctions on the targeted entities.
Malofeyev, 47, is a major Russian media mogul, running several television networks in Russia and Greece.
"As alleged in the indictment, Konstantin Malofeyev is a Russian oligarch who has been sanctioned since 2014 for threatening Ukraine and providing financial support to the Donetsk separatist region. Malofeyev knowingly violated U.S. sanctions by paying for services of a U.S. person and by seeking to transfer money that had been invested in the United States," said Assistant Attorney General Matthew G. Olsen in an official press release from the Justice Department.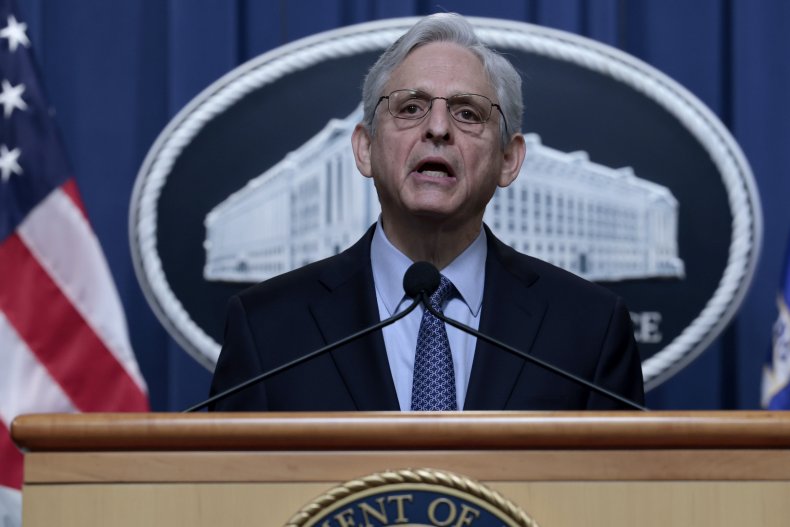 Malofeyev was flagged by the Office of Foreign Assets Control as one of the main financing sources for separatist groups operating in Ukraine. In addition, while sanctions bar U.S. citizens from working for him, Malofeyev hired American TV producer Jack Hanick in 2013 to aid in his television networks in Russia and Greece.
Court documents state that Hanick helped Malofeyev create a shell company in order to move $10 million into a Texas bank holding company, another move that was barred by the sanctions against him.
Assistant Director Alan E. Kohler Jr. of the FBI's Counterintelligence Division said in the press release, "According to the indictment, the defendant used shell companies and other means to hide his deceptions and evade important sanctions meant to ensure the territorial integrity of Ukraine. While this case is about violating sanctions, it's also about bringing people to justice who think they can violate our laws with impunity."
Some Russian oligarchs have attempted to evade the economic sanctions, moving their properties, like yachts or airplanes, into other countries. Others have begun investing their money into Middle Eastern real estate to avoid the sanctions.
"We have our eyes on every dollar and jet. We have our eyes on every piece of art and real estate, purchased with dirty money and on every bitcoin wallet filled with proceeds of theft, and other crimes," Deputy Attorney General Lisa Monaco said according to the Associated Press. "Together with our partners around the world, our goal is to ensure that sanctioned Russian oligarchs and cyber criminals will not find safe haven."
Attorney General Merrick Garland also announced on Wednesday that the KleptoCapture task force managed to dismantle a botnet—a hijacking network run by the Russian military intelligence agency known as GRU.
Newsweek reached out to the United States Department of the Treasury for additional comment.