Who Needs Le'Veon Bell? James Conner Makes Steelers' History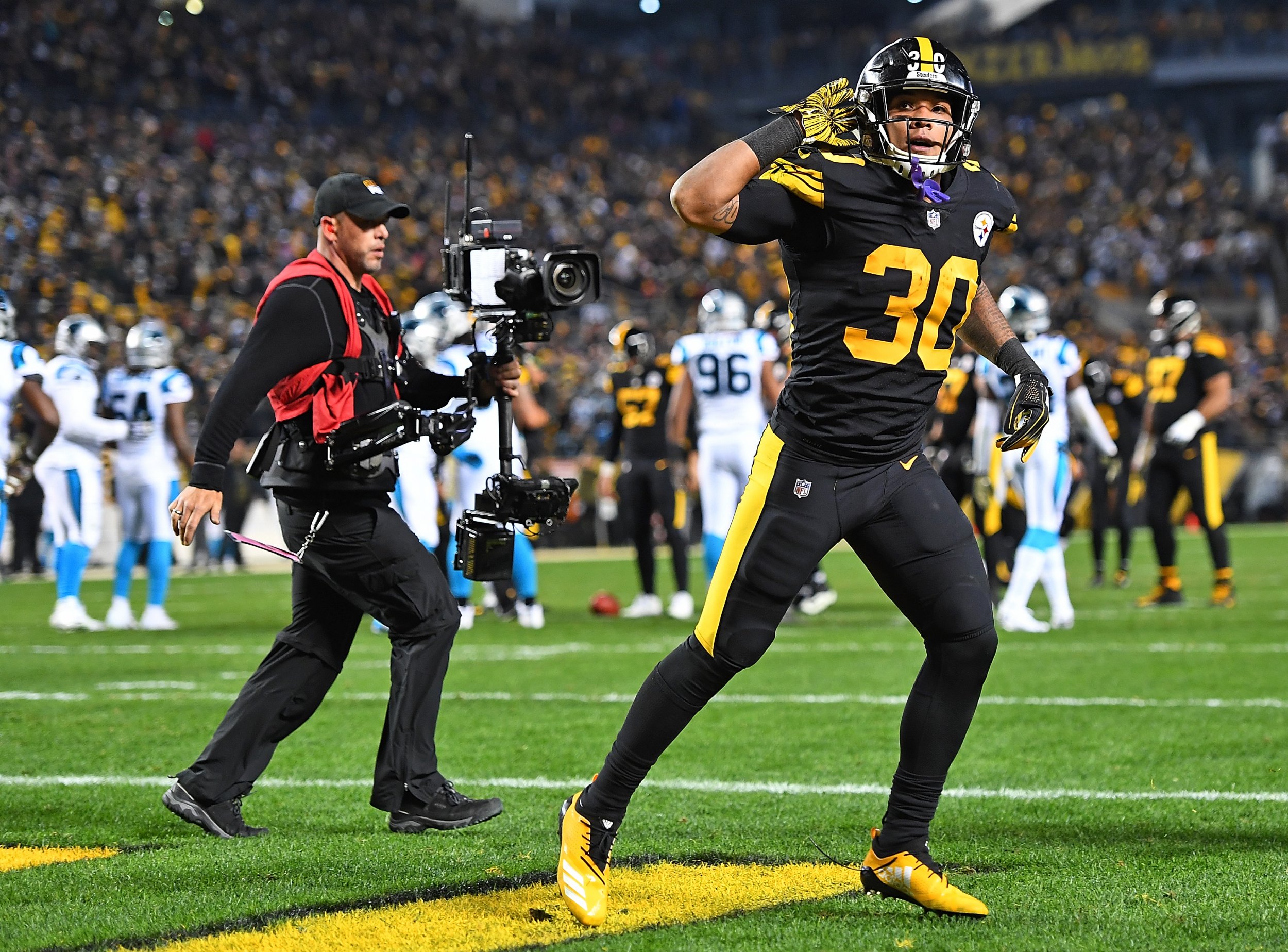 A little over a month ago, the Pittsburgh Steelers' season looked to be floundering hopelessly.
Off to their second-worst start in a decade after going 1-2-1 in the first four games and losing twice on home turf for the first time in two years, the Steelers looked like a team badly lacking direction.
A 2-5 favorite to win the AFC North for the fourth time in five years, Pittsburgh looked in danger to miss the playoffs. Few players symbolized the team's struggles better than James Conner, who rushed for just 19 yards in Week 4 against the Ravens.
Fast forward to Week 10 of the season and the Steelers look a different team, thanks in no small part to the second-year running back, who has made the most of Le'Veon Bell's self-imposed absence.
On Thursday night, Conner rushed for 65 yards over 13 attempts, scoring a touchdown as Pittsburgh notched its fifth consecutive win, thrashing the Carolina Panthers 52-21 at Heinz Field to improve to 6-2-1.
Ben Roethlisberger, meanwhile, completed 22 of 25 passes for 328 yards and five touchdowns, posting a quarterback rating of 158.5.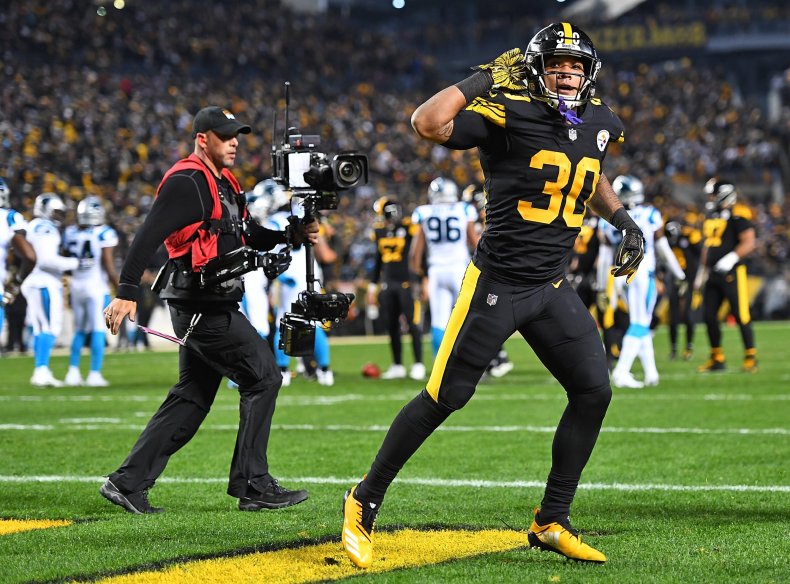 Following his lacklustre display against the Ravens, Conner rushed for over 100 yards in four consecutive games, having accumulated just 97 combined yards in the previous three games.
According to Elias Sports Bureau, Conner's 10 touchdowns are the most through eight games of the season by any running back in Steelers' history. His 10 touchdowns are also more than Le'Veon Bell has ever rushed for in an entire season.
Bell tweeted his appreciation for Conner during Thursday night's game.
The third-round pick of the 2017 draft has 1,086 yards from scrimmage at an average of 5.7 yards per touch. At the same time last season, Bell had 1,048 yards from scrimmage at an average of 5.1 yards per touch.
Bell accumulated 1,946 yards from scrimmage last season and Conner is on track to record 2,170 scrimmage yards. Should he reach the milestone, the Steelers will be only the second team in NFL history to have two different players recording over 1,900 scrimmage yards in two consecutive seasons.
The Indianapolis Colts achieved that particular feat thanks to Marshall Faulk in 1998 and Edgerrin James a year later.
Conner's performances over the last five weeks have softened the blow of Bell's absence and the Steelers could be spoilt for options at running back if the latter does indeed return to the fold. Bell has until Tuesday to sign a contract if he wants to play this season to put an end to a standoff that has seen him holding out for an improved deal after the Steelers franchise-tagged him during the offseason.
Bell's teammates have long tired of discussing his future and Roethlisberger declined to answer questions over his future.
Tight end Jesse James was more accommodating. "We have stuff rolling as a unit right now, but Le'Veon is such a great player," he was quoted as saying by ESPN.
"We've all seen what he's done in previous years. We know what he's capable of, but you've got to play one day at a time."
Who Needs Le'Veon Bell? James Conner Makes Steelers' History | Sports