Who Is Stephen Campbell Moore, Claire Foy's Husband? 'The Crown' Star Announces Separation From Actor Spouse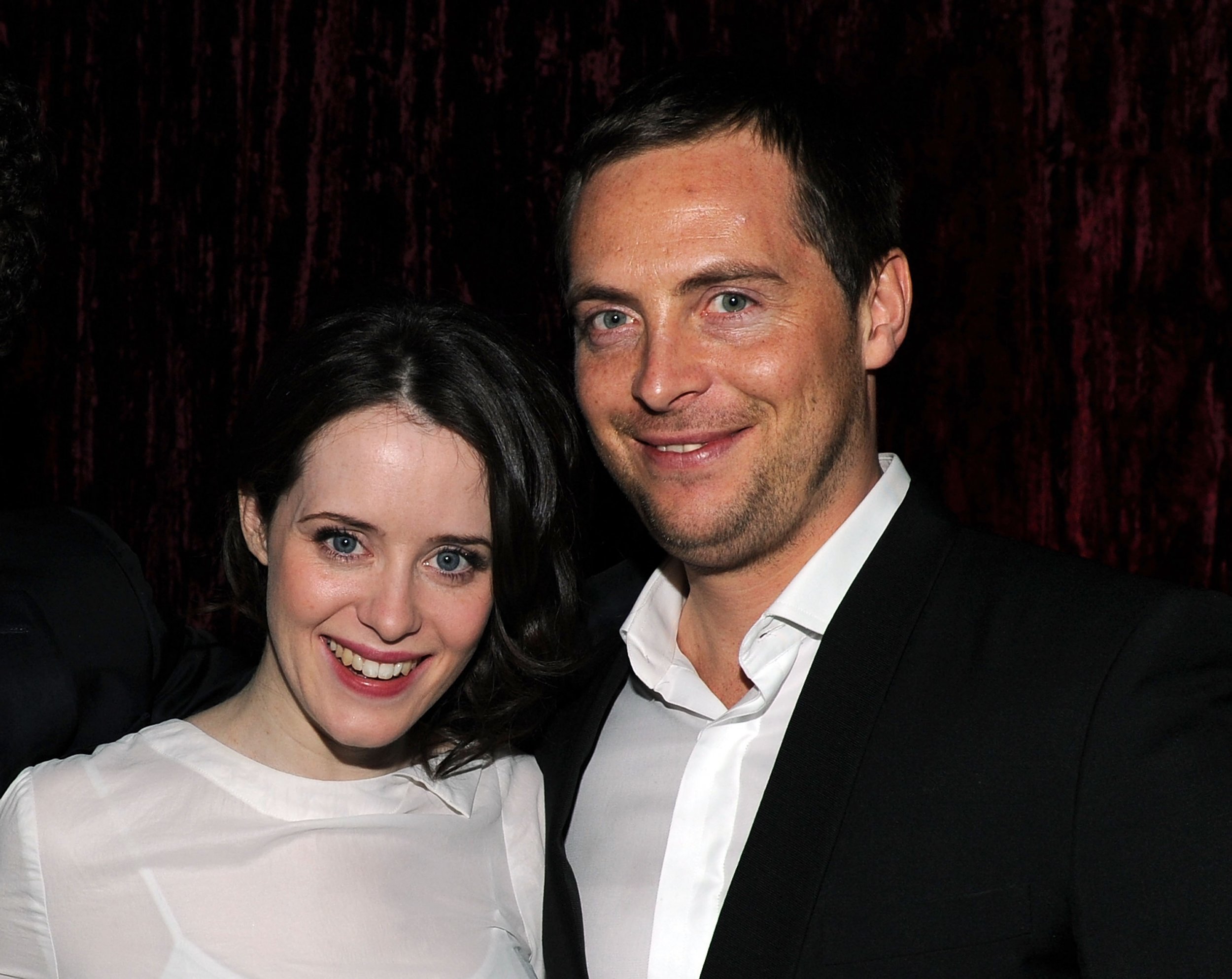 It turns out that The Crown star Claire Foy's own marriage has less staying power than Queen Elizabeth and Prince Philip's.
The Golden Globe award–winning actor, who played the British monarch in the Netflix hit's first two seasons, has confirmed her separation from actor husband Stephen Campbell Moore after four years of marriage.
"We have separated and have been for some time. We do however continue as great friends with the utmost respect for one another," the estranged couple said in a statement published by U.K. newspaper The Sun.
The pair met on the set of the Nicolas Cage movie Season of the Witch, which was released in 2011, and married in 2014. They have a 2-year-old daughter.
Foy came to international fame by playing Queen Elizabeth in The Crown, opposite Matt Smith as Prince Philip.
The first two seasons chronicled their courtship, marriage, births of their children and the strain the monarchy placed on their relationship.
Much of the second season, set in the late 1950s and 1960s, focused on their marriage teetering on the brink of collapse. The Crown also alluded to allegations that Philip cheated on the queen.
"What I was always really drawn to in Philip was his maleness, as it were—the alpha side of him," Smith told Newsweek about The Crown's interpretation of infidelity rumors. "It's difficult when you're married to the queen, because that alpha side of you has to be clipped. The queen is the queen."
The next season of The Crown will feature new actors playing Elizabeth and Philip. Olivia Colman will take over the role of the monarch from Foy.
Foy, meanwhile, will play the new incarnation of Lisbeth Salander, the subversive heroine in Stieg Larsson's acclaimed Millennium novels, in a new English-language movie based on the books. She will appear in an adaptation of The Girl in the Spider's Web, which was published in 2015 and written by David Lagercrantz. Lagercrantz took over the Millennium series following Larsson's death.