Who Will Receive a Third Stimulus Check? Democrats Reject GOP Eligibility Limits
President Joe Biden signaled he would be willing to compromise on who would receive a third stimulus check, but Democrats are setting up for a vote that means he wouldn't have to adjust his plan to accommodate Republicans.
Democrats released a draft proposal for another round of stimulus checks on Monday, and it's headed to House committees for finalization and a vote. Although there was talk of pursuing the package on a bipartisan basis, Democrats rejected Republicans' proposal to limit eligibility for payments and will likely move forward with passing the package on their own.
Under the Democrats' current proposal, individuals with incomes below $75,000 would receive the full $1,400 payment and joint filers with incomes below $150,000 would be eligible for a $2,800 check.
Unlike under the Coronavirus Aid, Relief and Economic Security (CARES) Act, in which children were eligible for a significantly lower amount—$500—this time, each eligible dependent would receive the full $1,400. Another change from the previous two checks is that the third payment would go to all eligible dependents regardless of age.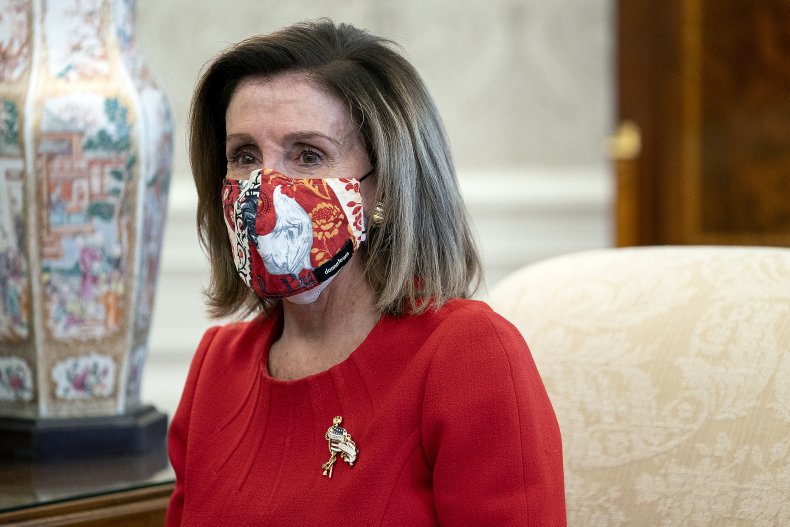 A week before Democrats unveiled their drafted proposal, a group of 10 Republicans met with Biden at the White House to discuss their own proposal. At a price tag that was about one-third of the Democrats' $1.9 trillion proposal, Republicans sought to reduce the scope of stimulus checks.
Their proposal was to reduce payments to $1,000 and drop eligibility down to individuals with incomes under $40,000 and couples earning less than $80,000. While Biden was willing to negotiate on income limits, reducing the payment size was a nonstarter, as he promised another $2,000 check. While there's been debate as to whether $1,400 fulfills that promise, the Biden administration has maintained that it does because of the $600 payment that was sent out in December.
The president campaigned heavily on another stimulus package and used it to rally voters in the Georgia runoff elections. Biden called the election Democrats Jon Ossoff and Raphael Warnock to the Senate vital to his ability to pass another relief package and provide Georgians with additional aid during the pandemic.
Georgians came through for Biden during the election in November and in the runoffs by sending Ossoff and Warnock to Washington, D.C. With the two additional seats in the Senate creating a 50–50 split, Democrats now have a path to pass Biden's relief package without Republican support.
Through a process called reconciliation, Democrats can pass a relief package with a simple majority, which they have with all Democrats and the two independents who caucus with them on board.