Why the ACLU Is Asking Johnny Depp for $86,000 Ahead of Verdict
The American Civil Liberties Union (ACLU) has demanded reimbursement from Johnny Depp after the organization became involved in his defamation case against ex-wife Amber Heard.
The jury is currently deliberating in the trial that has been at the center of a media circus for the past six weeks. Depp is suing Heard for $50 million claiming she defamed him in an op-ed she wrote in 2018 for The Washington Post, in which she alleged that she was a victim of domestic and sexual abuse. Depp was not named in the article, but his lawyers have argued that the article was clearly about him. Heard has countersued Depp for $100 million for nuisance.
Now, the ACLU has said three of its members, including its executive director, were forced to testify in court documents obtained by Radar Online.
The motion was filed as part of the 2021 lawsuit Depp filed against the ACLU when he demanded that the ACLU turn over records related to donations made to the organization by his wife.
The Aquaman star had previously pledged to donate the entirety of her $7 million divorce settlement from Depp to charity and made a commitment to donate a large sum to both the ACLU and the Children's Hospital of Los Angeles—$3.5 million each.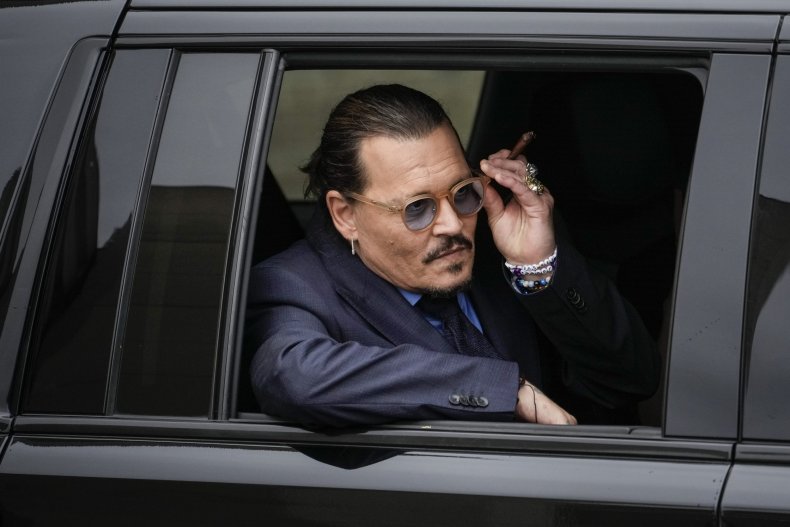 The ACLU also helped the actress draft her op-ed, which led to her being sued by Depp for defamation. This was in 2018 when the ACLU invited Heard to become an ambassador for them.
The chief operating officer of the ACLU testified at the Fairfax trial in April that Heard had only paid $1.3 million of the $3.5 million she had pledged to the organization.
In her own testimony, Heard admitted she had yet to complete her pledged payments to the organization. She said the payments were delayed due to her legal battles and bills.
Now the ACLU is seeking $86,000 from Depp for production expenses with the organization arguing that he should reimburse them for the "considerable expense spent responding to onerous subpoenas served by Mr. Depp from an underlying action in which neither the ACLU nor any of its employees are parties."
They said to comply with a subpoena, they had to review 7,500 documents and eventually turned over 2,000 documents.
The filing also states that "the ACLU produced three witnesses—including its Executive Director—for over sixteen hours of depositions. Along the way, Mr. Depp rejected numerous compromises to minimize the burden and expense on the ACLU and its employees."
The filing adds that "while they cannot get back the significant time they spent responding to Mr. Depp's subpoenas and the disruption to their work," they are "entitled" to reimbursements.
The judge is yet to rule on the matter and the jury is set to resume their deliberations today.