Why a Court Halted Melissa Lucio's Execution
The Texas Court of Criminal Appeals halted Melissa Lucio's scheduled execution on Monday just two days before the Texas mom was to face the death penalty for the death of the 2-year-old daughter.
The court sent Lucio's case back to the trial court in Cameron County, finding that four of the claims made by her attorneys met the requirements needed for the state to reconsider her imprisonment.
Citing the state's use of false testimony that led to Lucio's conviction, previously unavailable scientific evidence that would have prevented her conviction, the assertion that she is actually innocent and that the state suppressed evidence from the defense, the appeals court blocked Wednesday's scheduled execution.
Lucio's case has garnered national attention since she was sentenced to death in 2008 after her daughter Mariah fell down the stairs and died two days later. Her execution would be the first of a Hispanic woman in Texas.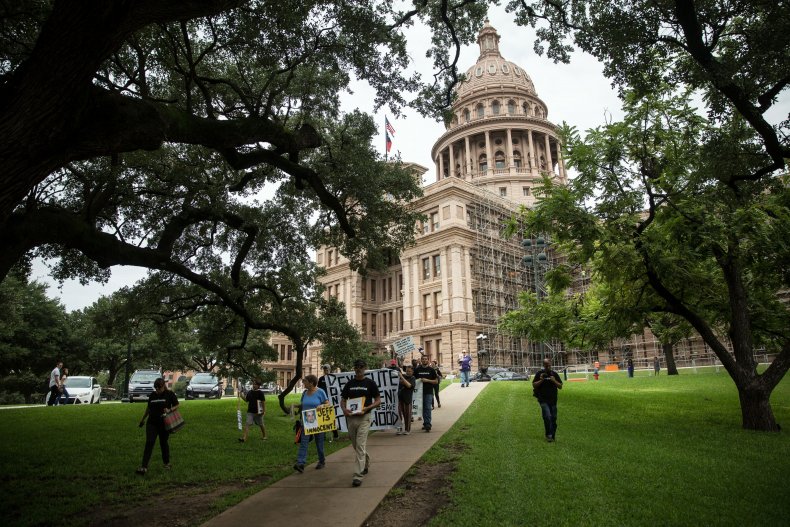 The court ruling came just minutes before the Texas Board of Pardons and Paroles was expected to vote on whether to recommend that Governor Greg Abbott delay Lucio's execution for at least 120 days—a delay that has garnered bipartisan support even in a strongly divided state.
More than two-thirds of the Texas Senate and a majority of the Texas House of Representatives—which are both Republican-controlled—have urged the parole board and governor to halt Lucio's execution. Five former jurors in the case have also joined the calls.
Through her lawyers at the Innocence Project, Lucio released a statement on Monday in response to the court ruling: "I am grateful the court has given me the chance to live and prove my innocence."
Lucio's attorneys have argued that not only was she coerced into a false confession after hours of police interrogations on the day of her daughter's death, but that new evidence would show her daughter's injuries were caused by the fall.
During the trial, prosecutors portrayed Lucio to be an abusive mother by using the "confession" and thus, they argued she was responsible for the toddler's injuries.
Advocates calling for her to be exonerated have pointed out that the jury did not hear testimony from mental health professionals who could have provided insight as to how Lucio's long history as a victim of sexual abuse and domestic violence would make her vulnerable to giving a false confession.
Update 4/25/22 3:30 p.m. ET: This story has been updated with additional information.