Why Does Trump's Scaramucci Have White House Beef with Reince Priebus and Steve Bannon?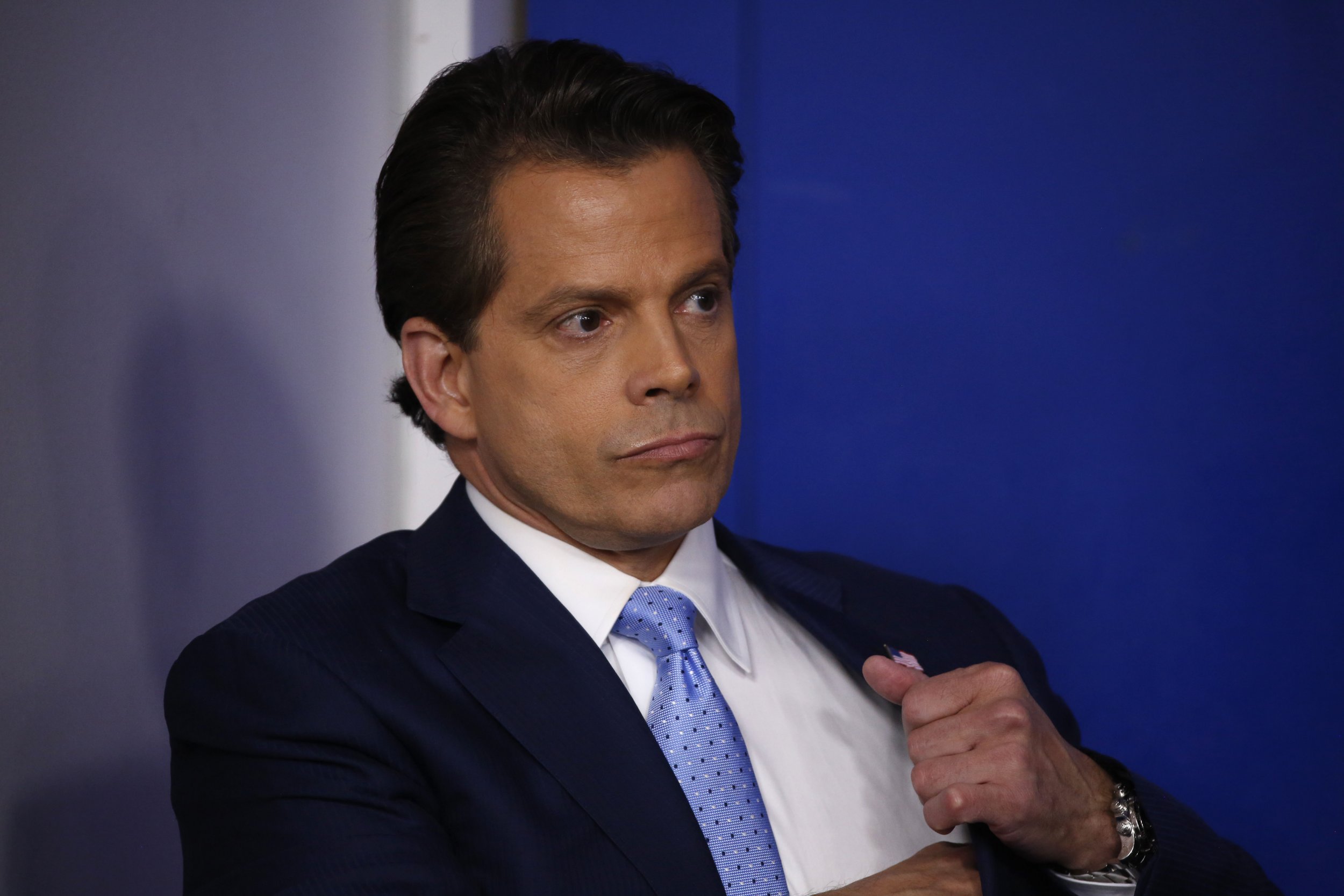 The White House's new communications chief Anthony Scaramucci felt betrayed after his curse-filled interview attacking senior White House officials was published Thursday.
"I made a mistake in trusting in a reporter. It won't happen again," Scaramucci wrote on Twitter. Scaramucci didn't mention he never asked The New Yorker 's Washington correspondent Ryan Lizza to keep their conversation off the record.
In the interview with Lizza Scaramucci made plain who his enemies are in the White House. He attacked the president's Chief of Staff Reince Priebus and chief strategist Steve Bannon.
Scaramucci called Priebus a "fucking paranoid schizophrenic" and accused Bannon of disloyalty and trying to build his "own brand off the fucking strength of the President."
Earlier in the day Scaramucci likened his relationship with Priebus to the biblical tale of the two brothers Cain and Abel. Cain kills Abel in the Book of Genesis.
Where does all this bad blood come from?
Last week Priebus and Bannon fiercely opposed President Donald Trump's decision to hire the former Wall Street hedge fund manager. Trump decided to side-step the usual White House chain of command and now has Scaramucci reporting directly to him rather than to the chief of staff who holds one of the most senior White House roles.
Even before this Priebus and Scaramucci didn't see eye to eye. Early this year Priebus blocked Scaramucci's attempt to join the White House staff citing complications in Scaramucci's sale of his hedge fund SkyBridge Capital. The investor was instead given a role at the Export-Import Bank. Trump overruled Priebus' decision last week and brought Scaramucci on board.
Read more: What did Anthony Scaramucci say in his curse-filled interview?
Scaramucci replaced former White House Press Secretary Sean Spicer who was acting in the role of communications director while simultaniously serving as press secretary. Spicer resigned Friday, July 21 after refusing to work under Scaramucci due to his inexperience. Spicer said he wanted "to give the president and the new team a clean slate."
Spicer worked alongside Priebus at the Republican National Committee, which Priebus chaired, before he joined the Trump administration and brought Spicer on board with him. Together they stood as the two of the most traditional Republicans in the upper echelons in a White House filled with Washington outsiders and members of Trump's family.
Trump has talked openly for months about firing Priebus, who he sees as weak, and was unhappy with the communication team's performance under Spicer when he fired former FBI Director James Comey in May.
Following Trump's ire in late May then communications director Mike Dubke resigned after only three months on the job. Three outside advisors told Politico that Trump gave Priebus until July 4 to come up with a strategy to fill the role and shake up the White House team.
Scaramucci was not what he had in mind. Last month Priebus, Spicer, and Bannon approached Fox News contributor Laura Ingraham and Daily Mail U.S. Political Editor David Martosko in their search for someone to replace Spicer.
A source close to the White House told The Atlantic that Bannon also wanted a communications professional to fill the role. Bannon wanted a more coherent strategy to battle against the accusations made against Trump in the ongoing Russia investigations probing whether his campaign team colluded with Russia to interfere in the election.
In the interview with Lizza Wednesday Scaramucci confirmed that he thinks Priebus is leaking information from inside the White House to reporters and that Bannon is using Trump for his own ends.
"What I don't like about Washington is that people don't let you know how they feel," Scaramucci said on Fox & Friends Wednesday. "They're very nice to your face and then they take a shiv or a machete and stab you in the back," he said.
The day before Scaramucci said he will "fire everybody" in the White House to get at the leakers.
"I'm a Wall Street guy. I'm more of a front-stabbing person," he told Fox co-host Ainsley Earhardt.