Why Donald Trump Has Three Passports
In the latest revelation coming out of the Mar-a-Lago raid, former President Donald Trump announced that three of his passports were among the items seized by FBI agents during last week's search.
"Wow! In the raid by the FBI of Mar-a-Lago, they stole my three Passports (one expired), along with everything else. This is an assault on a political opponent at a level never seen before in our Country. Third World!" Trump wrote on his social media platform Truth Social on Monday.
Although one of those passports is expired, it is not uncommon for presidents and some government workers to have more than one passport.
Trump's passports were not listed among the itemized property receipt that was unsealed on Friday at the request of the Justice Department, but they may have been inside one of the 26 boxes that were described as being seized by FBI agents. An FBI spokesperson declined Newsweek's request for comment.
The former president is being investigated for materials he brought back with him to Palm Beach, Florida, after leaving office.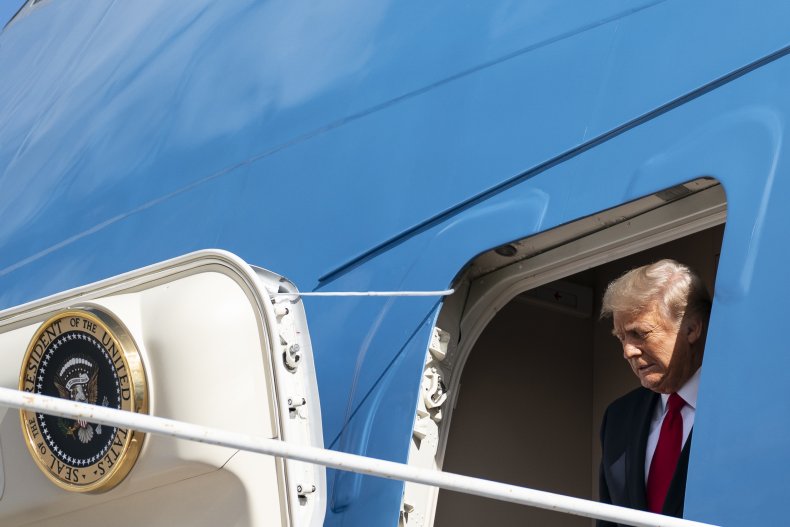 Who Has 3 Passports?
Diplomatic Passports
The United States issues different types of passports, including diplomatic passports that are granted to a person who travels abroad to carry out duties on behalf of the federal government.
While those passports cannot be used for leisure travel, presidents are allowed to keep those passports even after leaving office. Because these black-covered passports are only valid for five years, it is likely this is Trump's expired one.
Tourist Passports
This type of passport is only valid for diplomatic work purposes, so it is encouraged for these passport holders to also have a regular, tourist passport—the blue-covered books most Americans have—which would mark Trump's second passport.
Official and Foreign Passports
The third passport that Trump may be mentioning is either the maroon-covered "official" passport that is granted to U.S. Government officials or a foreign passport, although it is unclear if the former president holds dual citizenship to another country.
The "official" passports are typically issued to Americans going abroad for U.S. government service but who are not in the diplomatic corps, like active-duty military service members and their families.
Trump has loudly criticized the FBI for last Monday's search of his Palm Beach residence. In a series of posts shared on social media, he has said that "Such an assault could only take place in broken, Third-World Countries" and accused agents of planting evidence during the search and seizure.