Why 'The Flash' Is Ending After Nine Seasons
The Flash has officially run his last race as The CW show will be ending with its ninth season.
It was announced on Monday that the superhero series, which stars Grant Gustin as Barry Allen (a.k.a., the Flash), will come to a conclusion with season nine.
Here is everything you need to know.
Why The Flash Is Ending After Nine Seasons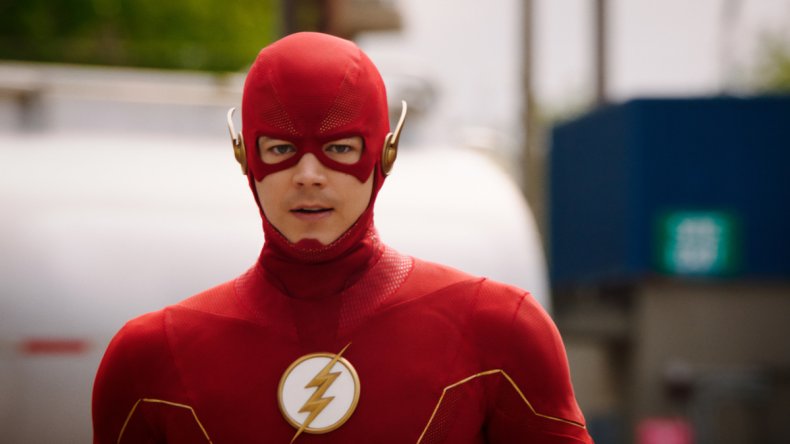 It was announced by The CW in a press statement shared with Deadline on Monday, August 1 that The Flash would end with season nine.
The network confirmed that the show's final season would only be 13 episodes long, making it the shortest season the program has had so far.
The show was already given an early mid-season order in March 2022 and production is expected to start in September, meaning the show won't return until 2023 and marks the first time it hasn't been on The CW's fall schedule, per Deadline.
Gustin is already confirmed to be appearing in the final season as he signed a one-season contract that consisted of a maximum of 15 episodes earlier this year, the media outlet reported.
He will be joined by original cast members Candice Patton and Danielle Panabaker, and Jesse L. Martin is expected to return for at least five episodes.
In a statement shared with The Hollywood Reporter, showrunner Eric Wallace said of the series coming to an end: "Nine seasons! Nine years of saving Central City while taking audiences on an emotional journey full of heart, humor, and spectacle. And now Barry Allen has reached the starting gate for his last race.
"So many amazing people have given their talents, time and love to bring this wonderful show to life each week.
"So, as we get ready to honor the show's incredible legacy with our exciting final chapter, I want to say thank you to our phenomenal cast, writers, producers and crew over the years who helped make The Flash such an unforgettable experience for audiences around the world."
The Flash is the last of The CW's Arrowverse shows, which previously consisted of Arrow, Supergirl, Batwoman, Legends of Tomorrow and Black Lightning.
Legends of Tomorrow and Batwoman were both canceled by The CW in its big cull of scripted shows in 2022, which comes as the network is expected to be sold, according to The Hollywood Reporter.
While The Flash is the last of the Arrowverse shows, the DC Universe will continue on the network as it still has Superman & Lois and Gotham Knights on its roster.